$40.00
NZD
Category: Wellbeing & Inspiration
The Sunday Times Bestseller and New York Times Bestseller. A book of hope for uncertain times. 'Feeling a little blue? Meet the new Winnie the Pooh.' The Daily Mail 'A wonderful work of art and a wonderful window into the human heart' Richard Curtis Enter the world of Charlie's four unlikely friends, di scover their story and their most important life lessons. The conversations of the boy, the mole, the fox and the horse have been shared thousands of times online, recreated in school art classes, hung on hospital walls and turned into tattoos. In Charlie's first book, you will find his most-loved illustrations and some new ones too.     ...Show more
$40.00
NZD
Category: Wellbeing & Inspiration
There is a voice of longing inside each woman. We strive so mightily to be good: good partners, daughters, mothers, employees and friends. We hope all this striving will make us feel alive. Instead, it leaves us feeling weary, stuck, overwhelmed and underwhelmed. We look at our lives and wonder: Wasn't it all supposed to be more beautiful than this? We quickly silence that question, telling ourselves to be grateful, hiding our discontent - even from ourselves. For many years, Glennon Doyle denied her own discontent. Then, while speaking at a conference, she looked at a woman across the room and fell instantly in love. Three words flooded her mind: There She Is. At first, Glennon assumed these words came to her from on high. But she soon realised they had come to her from within. This was her own voice - the one she had buried beneath decades of numbing addictions, cultural conditioning and institutional allegiances. This was the voice of the girl she had been before the world told her who to be. Glennon decided to stop abandoning herself and to instead abandon the world's expectations of her. She stopped being good so she could be free. She stopped pleasing and started living. Soulful and uproarious, forceful and tender, Untamed is both an intimate memoir and a galvanising wake-up call. It is the story of how one woman learned that a responsible mother is not one who slowly dies for her children, but one who shows them how to fully live. It is also the story of how each of us can begin to trust ourselves enough to set boundaries, make peace with our bodies, honour our anger and heartbreak, and unleash our truest, wildest instincts. Untamed shows us how to be brave. And, as Glennon insists, 'The braver we are, the luckier we get.'   ...Show more
$25.00
NZD
Category: Wellbeing & Inspiration
Available November 2020 An inspirational personal development book including helpful tips and cute illustrations to aid with anxiety, overthinking and depression. This book is jam-packed with handy tips, bite-sized wisdoms & thoughtful illustrations to help you navigate through feelings like anxiety , stress, worry, guilt & sadness. Within these pages you will find practical tools & insights to help you tackle your day-to-day tricky emotions. Contents: 1. Feeling 2. Grounding 3. Breathing 4. Thinking 5. Affirming ...Show more
$25.00
NZD
Category: Wellbeing & Inspiration
My qualification for writing this book is not that I am better than you; it's that I am worse. I am an addict-addicted to drugs, alcohol, sex, money, love, and fame. This is the age of addiction, a condition so endemic, so all-encompassing and ubiquitous that unless you are fortunate enough to be an ext reme case, you probably don't know that you have it. What unhealthy habits and attachments are holding your life together? Are you unconsciously dependent on food? Bad relationships? A job that doesn't fulfill you? Are you numb, constantly perusing your phone, looking for what? The program in this book has given me freedom from all addictions and it will do the same for you. Book jacket. ...Show more
$35.00
NZD
Category: Wellbeing & Inspiration
'I will be forever changed by Dr Eger's Story' Oprah This practical and inspirational guide to healing from the bestselling author of The Choice shows us how to release your self-limiting beliefs and embrace your potential. The prison is in your mind. The key is in your pocket. In the end, it's not wha t happens to us that matters most - it's what we choose to do with it. We all face suffering - sadness, loss, despair, fear, anxiety, failure. But we also have a choice; to give in and give up in the face of trauma or difficulties, or to live every moment as a gift. Celebrated therapist and Holocaust survivor, Dr Edith Eger, provides a hands-on guide that gently encourages us to change the imprisoning thoughts and destructive behaviours that may be holding us back. Accompanied by stories from Eger's own life and the lives of her patients her empowering lessons help you to see your darkest moments as your greatest teachers and find freedom through the strength that lies within. ...Show more
Dot
by Kieran E. Scott
$26.00
NZD
Category: Wellbeing & Inspiration
Are you feeling a little bit (or a lottle bit) anxious?Meet DOT, who's here to help. In this beautiful little hand-drawn book, DOT offers a practical way to comfort and calm anyone anxious, stressed or overwhelmed. For anyone (big or small) who wants to take a moment and some nice, deep breaths.
$30.00
NZD
Category: Wellbeing & Inspiration
What does it mean to live wisely and well in the twenty-first century? And how should we go about doing it? These are the most important questions to ask ourselves and the ones we most often avoid dealing with. This insightful, witty and generous book reveals one simple answer to the question of a good life- emotional intelligence. Emotional intelligence will not make you into a perfect person. It will not save you from moments of self-doubt, frustration or lost temper. Instead it will allow you to understand that these moments are completely normal, completely human, and that there is no such thing as perfect. There is only good enough - and that really is good enough. ...Show more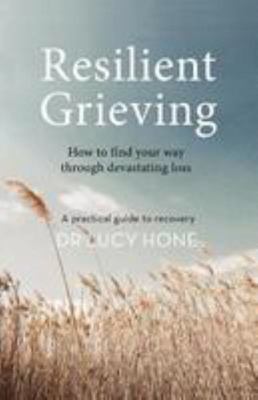 $26.00
NZD
Category: Wellbeing & Inspiration
Resilient Grieving is a practical, research-based guide to finding your own path to recovery from devastating loss. Dr Lucy Hone works in the field of resilience psychology, helping ordinary people exposed to real-life traumatic situations. When faced with the incomprehensible fact of her daughter's tra gic death Lucy knew that she was fighting for the survival of her sanity and her family unit. She used her practice to develop ways to support her family in their darkest days, and to find a new way of living without Abi. In Resilient Grieving Lucy shares her research so that others can work to regain some sense of control and take action in the face of helpless situations. Previously published as What Abi Taught Us. ...Show more
$25.00
NZD
Category: Wellbeing & Inspiration
Personal and fearless - a call to arms for feminists new, old and as yet unrealised by one of our most outspoken feminist writers.
$25.00
NZD
Category: Wellbeing & Inspiration
Keri Smith, creator of the mega-bestselling Wreck This Journal, now brings her imagination and inspiration to children with this picture book that explores the very active experience of reading.   What if there were a book that changed every time you read it? Actually, every book does this. We are all p art of the books we read, because our individual reactions, ideas, and emotions make the book whole, and these things are changing all the time. Keri Smith has helped millions of people free their creativity and find their own voice with her interactive books, and now she brings that sensibility to children and to the act of reading. This picture book is an invitation to honor your own vision and to welcome imperfection. Kids will discover that reading can engage all five senses, and that what they themselves bring to a book is an important contribution. (And of course they'll be invited to do a bit of harmless "wrecking" ) ...Show more
$30.00
NZD
Category: Wellbeing & Inspiration
The effects of trauma can be devastating for sufferers, their families and future generations. Here one of the world's experts on traumatic stress offers a bold new paradigm for treatment, moving away from standard talking and drug therapies and towards an alternative approach that heals mind, brain and body. 'Van der Kolk draws on thirty years of experience to argue powerfully that trauma is one of the West's most urgent public health issues . . . Packed with science and human stories.' New Scientist' Breathtaking in its scope and breadth, a seminal work by one of the preeminent pioneers in trauma research and treatment.' Peter A. Levine, author of In An Unspoken Voice' Dr. van der Kolk's masterpiece combines the boundless curiosity of the scientist, the erudition of the scholar, and the passion of the truth teller.' Judith Herman, author of Trauma and Recovery ...Show more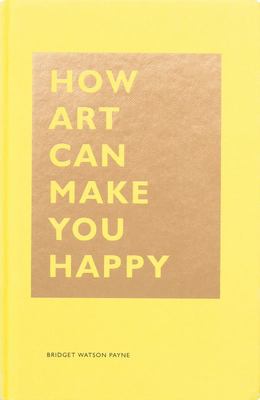 $25.00
NZD
Category: Wellbeing & Inspiration | Series: The\HOW Ser.
Why is art magical? How can it make us happy? How Art Can Make You Happy offers the keys to unlocking a rich and rewarding source of joy in life. This easy, breezy handbook is full of insight that will help regular people begin a more inspiring and less stressful relationship with art. With tips on how to visit museums, how to talk about art at cocktail parties, and how to let art wake you up to the world around you, this little guide makes it possible for anyone to fall in love with art, whether for the first time or all over again. ...Show more