$45.00
NZD
Category: Environment
See the world. Then make it better. 'I am 93. I've had an extraordinary life. It's only now that I appreciate how extraordinary. As a young man, I felt I was out there in the wild, experiencing the untouched natural world - but it was an illusion. The tragedy of our time has been happening all around us , barely noticeable from day to day - the loss of our planet's wild places, its biodiversity. I have been witness to this decline. A Life on Our Planet is my witness statement, and my vision for the future. It is the story of how we came to make this, our greatest mistake - and how, if we act now, we can yet put it right. We have one final chance to create the perfect home for ourselves and restore the wonderful world we inherited.' All we need is the will do so.   ...Show more
$10.00
NZD
Category: Environment
The history-making, ground-breaking speeches of Greta Thunberg, the young activist who has become the voice of a generation 'Everything needs to change. And it has to start today' In August 2018 a fifteen-year-old Swedish girl, Greta Thunberg, decided not to go to school one day. Her actions ended up sp arking a global movement for action against the climate crisis, inspiring millions of pupils to go on strike for our planet, forcing governments to listen, and earning her a Nobel Peace Prize nomination. This book brings you Greta in her own words, for the first time. Collecting her speeches that have made history across Europe, from the UN to mass street protests, No One Is Too Small to Make A Difference is a rallying cry for why we must all wake up and fight to protect the living planet, no matter how powerless we feel. Our future depends upon it. ...Show more
$25.00
NZD
Category: Environment
Extinction Rebellion are inspiring a whole generation to take action on climate breakdown. Now you can become part of the movement - and together, we can make history. It's time. This is our last chance to do anything about the global climate and ecological emergency. Our last chance to save the world a s we know it. Now or never, we need to be radical. We need to rise up. And we need to rebel. Extinction Rebellion is a global activist movement of ordinary people, demanding action from Governments. This is a book of truth and action. It has facts to arm you, stories to empower you, pages to fill in and pages to rip out, alongside instructions on how to rebel - from organising a roadblock to facing arrest. By the time you finish this book you will have become an Extinction Rebellion activist. Act now before it's too late. ...Show more
$45.00
NZD
Category: Environment
For the first time ever, an international coalition of leading researchers, scientists and policymakers has come together to offer a set of realistic and bold solutions to climate change. All of the techniques described here - some well-known, some you may have never heard of - are economically viable, and communities throughout the world are already enacting them. From revolutionizing how we produce and consume food to educating girls in lower-income countries, these are all solutions which, if deployed collectively on a global scale over the next thirty years, could not just slow the earth's warming, but reach drawdown- the point when greenhouse gases in the atmosphere peak and begin to decline. So what are we waiting for? ...Show more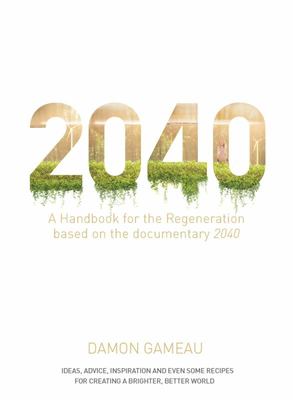 $40.00
NZD
Category: Environment
'You never change things by fighting the existing reality. To change something, build a new model that makes the existing model obsolete.' Buckminster Fuller Like most of us, Damon Gameau has spent most of his adult years overwhelmed into inaction by the problem of climate change and its devastating ef fects on the planet. But when Damon became a father, he knew he couldn't continue to look away. So he decided to do what he does best, and tell a story. And the story became an imagining of what the world could look like in 2040, if we all decided to start doing things differently, right now. The result is the era-defining documentary 2040 - a meticulously researched plea for the adoption of community-building, energy-generating, forest-renewing, ocean-replenishing measures that science tells us will reset our planet's health, drive our economies and improve lives across the globe. 2040: A Household Handbook for the Regeneration shows us how we can stitch this magnificent vision into everyday life by engaging in activities such as cooking, shopping, gardening, sharing, working and teaching our kids. It shows us that climate change is a practical problem that can be tackled by each of us, one small step at a time, and that we can make a genuine difference - if we know what to do. Brimming with practical wisdom and even 50 delicious recipes, 2040: A Household Handbook for the Regeneration empowers you to become the change you want to see in the world. ...Show more
Silent Spring
by Rachel Carson; Shackleton (Introduction by)
$28.00
NZD
Category: Environment | Series: Penguin Modern Classics Ser.
Rachel Carson's Silent Spring was first published in three serialized excerpts in the New Yorker in June of 1962. The book appeared in September of that year and the outcry that followed its publication forced the banning of DDT and spurred revolutionary changes in the laws affecting our air, land, and water. Carson's passionate concern for the future of our planet reverberated powerfully throughout the world, and her eloquent book was instrumental in launching the environmental movement. It is without question one of the landmark books of the twentieth century. ...Show more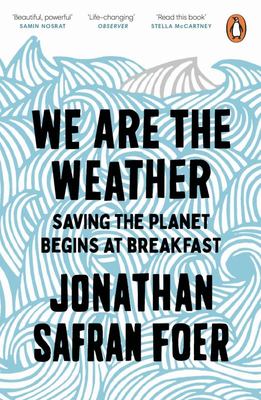 $26.00
NZD
Category: Environment
In We Are the Weather, New York Times bestselling author Jonathan Safran Foer explores the central global dilemma of our time in a surprising, deeply personal, and urgent new way. Some people reject the fact, overwhelmingly supported by scientists, that our planet is warming because of human activity. B ut do those of us who accept the reality of human-caused climate change truly believe it? If we did, surely we would be roused to act on what we know. Will future generations distinguish between those who didn't believe in the science of global warming and those who said they accepted the science but failed to change their lives in response?The task of saving the planet will involve a great reckoning with ourselves--with our all-too-human reluctance to sacrifice immediate comfort for the sake of the future. We have, he reveals, turned our planet into a farm for growing animal products, and the consequences are catastrophic. Only collective action will save our home and way of life. And it all starts with what we eat--and don't eat--for breakfast. ...Show more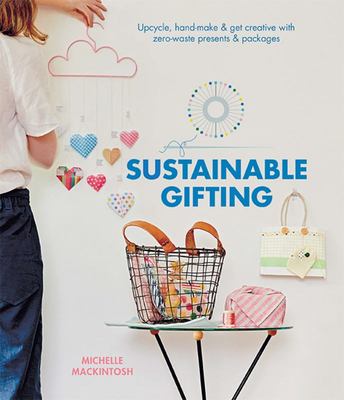 $28.00
NZD
Category: Environment
Michelle Mackintosh is on a mission to encourage people to reconnect with each other with thoughtful, creative and sustainable gifts. Put together with Michelle's beautiful aesthetic, Sustainable Gifting brings back the art of crafting packages with love and care.   Containing ideas for sustainable gift s like potted plants grown from seeds, baked goods, beautiful handmade journals and clever tote bags, this thoughtful guide to gifting also features self-made and recycled packaging ideas from delightful labels, string ties, wrapping paper, cards, origami boxes and reused containers.   With projects that are easy to achieve with step-by-step instructions and templates, Sustainable Gifting will inspire everyone to think sustainably about creating zero-waste gifts with love.   ...Show more
$30.00
NZD
Category: Environment
What does climate change mean? How will global warming affect our lives? Is it the cause of wilder storms and more frequent droughts? Are these events inevitable? Tim Flannery makes this urgent issue completely accessible. He tells the fascinating story of climate change over millions of years to help u s understand the predicament we face. By burning fossil fuels we are increasing the levels of greenhouse gases in our atmosphere, causing our planet to become warmer. Every nation is affected differently by these changes but we have one thing in common - we are now the weather makers, and the new climate we are creating threatens the future of our civilisation. Tim Flannery shows how we can all help to combat these problems. You may be surprised at how much you can do. ...Show more
$30.00
NZD
Category: Environment
Australians are witnessing an unprecedented government response to crisis-swift decisive action to avert catastrophe. And the advice of scientists has informed every step of the way. But for decades the advice of scientists on the impending catastrophe that climate change will bring has been ignored, di smissed and even ridiculed. Renowned climate scientist Tim Flannery takes aim at those in government and in the fossil fuel industries for their inaction and lies in response to calls to address the very real and immediate threats posed by climate change. Threats that are now upon us, as the 2019/20 Australian bushfires and floods have shown. Flannery sees 2020 as a turning point. He explores the measures at our disposal to reduce CO2 emissions. He looks at the ways carbon can be drawn out of the atmosphere and safely stored to stabilise atmospheric carbon levels. And he demands a new approach that puts tackling climate change in the hands of the scientists who can lead the way. The Climate Cure is an action plan for survival, a call for government policies that, like its COVID-19 response, rise to the very real climate challenges we face. There is reason for optimism-if we act now. ...Show more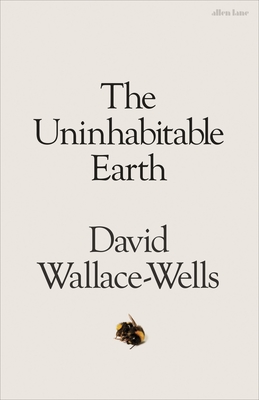 $35.00
NZD
Category: Environment
The signs of climate change are unmistakable even today, but the real transformations have hardly begun. We've been taught that warming would be slow-but, barring very dramatic action, each of these impacts is likely to arrive within the length of a new mortgage signed this year. What will it be like to live on a pummeled planet? What will it do to our politics, our economy, our culture and sense of history? And what explains the fact we have done so little to stop it? These are not abstract questions but immediate and pressing human dramas, dilemmas and nightmares. In The Uninhabitable Earth, David Wallace-Wells undertakes a new kind of storytelling and a new kind of social science to explore the era of human history on which we have just embarked. ...Show more
$23.00
NZD
Category: Environment
How can we rebuild our society? In Out of the Wreckage, George Monbiot outlines how both democracy and economic life can be radically reorganized from the bottom up, enabling us to take back control and overthrow the forces that have thwarted our ambitions for a better society. Book jacket.