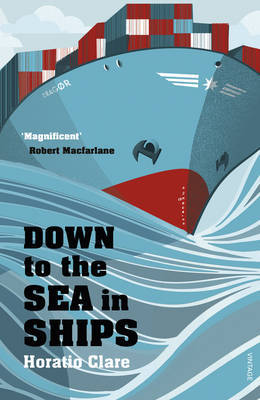 $29.00
NZD
Category: History
'Magnificent' Robert Macfarlane winner of the Stanford Dolman Travel Book of the Year. Our lives depend on shipping but it is a world which is largely hidden from us. In every lonely corner of every sea, through every night, every day, and every imaginable weather, tiny crews of seafarers work the giant ships which keep landed life afloat. These ordinary men live extraordinary lives, subject to dangers and difficulties we can only imagine, from hurricanes and pirates to years of confinement in hazardous, if not hellish, environments. Horatio Clare joins two container ships on their epic voyages across the globe and experiences unforgettable journeys. As the ships cross seas of history and incident, seafarers unfold the stories of their lives, and a beautiful and terrifying portrait of the oceans and their human subjects emerges. "Tremendous." (The Times). ...Show more
$24.00
NZD
Category: Investigative Journalism
SHORTLISTED FOR THE 2019 BAILLIE GIFFORD PRIZE FOR NON-FICTION A BARACK OBAMA BOOK OF THE YEAR A SUNDAY TIMESBOOK OF THE YEAR AN ECONOMIST BOOK OF THE YEAR A SPECTATOR BOOK OF THE YEAR 'A triumph on every level. One of the losses to literature is that Harper Lee never found a way to tell a gothic true-c rime story she'd spent years researching. Casey Cep has excavated this mesmerizing story and tells it with grace and insight and a fierce fidelity to the truth.' DAVID GRANN, author of Killers of the Flower Moon _____________________________ The stunning story of an Alabama serial killer and the true-crime book that Harper Lee worked on obsessively in the years after To Kill a Mockingbird Reverend Willie Maxwell was a rural preacher accused of murdering five of his family members for insurance money in the 1970s. With the help of a savvy lawyer, he escaped justice for years until a relative shot him dead at the funeral of his last victim. Despite hundreds of witnesses, Maxwell's murderer was acquitted - thanks to the same attorney who had previously defended the Reverend. As Alabama is consumed by these gripping events, it's not long until news of the case reaches Alabama's - and America's - most famous writer. Intrigued by the story, Harper Lee makes a journey back to her home state to witness the Reverend's killer face trial. Harper had the idea of writing her own In Cold Blood,the true-crime classic she had helped her friend Truman Capote research. Lee spent a year in town reporting on the Maxwell case and many more years trying to finish the book she called The Reverend. Now Casey Cep brings this story to life, from the shocking murders to the courtroom drama to the racial politics of the Deep South. At the same time, she offers a deeply moving portrait of one of the country's most beloved writers and her struggle with fame, success, and the mystery of artistic creativity. This is the story Harper Lee wanted to write. This is the story of why she couldn't. _____________________________ 'Fascinating ... Cep has spliced together a Southern-gothic tale of multiple murder and the unhappy story of Lee's literary career, to produce a tale that is engrossing in its detail and deeply poignant... Cep spends the first third of Furious Hoursfollowing the jaw-dropping trail of murders ... Engrossing ... Cep writes about all this with great skill, sensitivity and attention to detail.' SUNDAY TIMES 'It's been a long time since I picked up a book so impossible to put down. Furious Hours made me forget dinner, ignore incoming calls, and stay up reading into the small hours. It's a work of literary and legal detection as gripping as a thriller. But it's also a meditation on motive and mystery, the curious workings of history, hope, and ambition, justice, and the darkest matters of life and death. Casey Cep's investigation into an infamous Southern murder trial and Harper Lee's quest to write about it is a beautiful, sobering, and sometimes chilling triumph.' HELEN MACDONALD, author of H is for Hawk 'This story is just too good ... Furious Hoursbuilds and builds until it collides with the writer who saw the power of Maxwell's story, but for some reason was unable to harness it. It lays bare the inner life of a woman who had a world-class gift for hiding ... this book makes a magical leap, and it goes from being a superbly written true-crime story to the sort of story that even Lee would have been proud to write.' MICHAEL LEWIS, author of Moneyballand The Big Short ...Show more
$35.00
NZD
Category: Investigative Journalism
JANE PERLEZ: "A tightly written, easy-to-read drama, the story of Hollywood mogul Harvey Weinstein and his decades-long sexual harassment of young women, from famous actresses to his assistants. It took guts, persuasive powers, and amazing journalism by two New York Times reporters to unlock the sordid secrets that launched the #MeToo Movement. It's all here."   'We were determined, from the start, to give a voice to the voiceless.' KANTOR AND TWOHEY On October 5, 2017, the New York Times published an article by Jodi Kantor and Megan Twohey that helped change the world. For months Kantor and Twohey had been having confidential discussions with top actresses, former Weinstein employees and other sources, learning of disturbing, long-buried allegations. The journalists meticulously picked their way through a web of decades-old secret payouts and non-disclosure agreements, pressed some of the most famous women in the world – and some unknown ones – to risk going on the record, and faced down Weinstein, his team of high-priced defenders, and even his private investigators.In She Said, Kantor and Twohey relive in real-time what it took to break the story and give an up-close portrait of the forces they were up against. They describe the experiences of the women who spoke up – for the sake of other women, for future generations, and for themselves. Their stories have never been told in this way before. ...Show more
$20.00
NZD
Category: Investigative Journalism | Series: Picador Classic Ser.
With an introduction by novelist David Vann Jon Krakauer's Into the Wild examines the true story of Chris McCandless, a young man, who in 1992 walked deep into the Alaskan wilderness and whose SOS note and emaciated corpse were found four months later.Internationally bestselling author and mountaineer J on Krakauer explores the obsession which leads some people to discoverthe outer limits of self, leave civilization behind and seek enlightenment through solitude and contact with nature.In 2007, Into the Wild was adapted as a critically acclaimed film, directed by Sean Penn and Emile Hirsch and Kristen Stewart. ...Show more
$33.00
NZD
Category: Investigative Journalism
All Lina wanted was to be desired. How did she end up in a marriage with two children and a husband who wouldn't touch her? All Maggie wanted was to be understood. How did she end up in a relationship with her teacher and then in court, a hated pariah in her small town?All Sloane wanted was to be admir ed. How did she end up a sexual object of men, including her husband, who liked to watch her have sex with other men and women?Three Women is a record of unmet needs, unspoken thoughts, disappointments, hopes and unrelenting obsessions.   ...Show more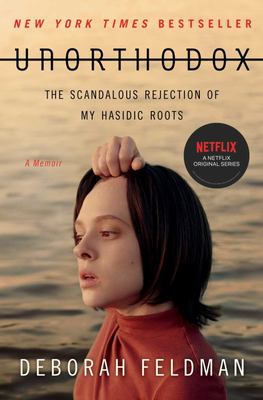 $33.00
NZD
Category: Biography / Memoir
Now a Netflix original series! Unorthodox is the bestselling memoir of a young Jewish woman's escape from a religious sect, in the tradition of Ayaan Hirsi Ali's Infidel and Carolyn Jessop's Escape, featuring a new epilogue by the author. As a member of the strictly religious Satmar sect of Hasidic Juda ism, Deborah Feldman grew up under a code of relentlessly enforced customs governing everything from what she could wear and to whom she could speak to what she was allowed to read. Yet in spite of her repressive upbringing, Deborah grew into an independent-minded young woman whose stolen moments reading about the empowered literary characters of Jane Austen and Louisa May Alcott helped her to imagine an alternative way of life among the skyscrapers of Manhattan. Trapped as a teenager in a sexually and emotionally dysfunctional marriage to a man she barely knew, the tension between Deborah's desires and her responsibilities as a good Satmar girl grew more explosive until she gave birth at nineteen and realized that, regardless of the obstacles, she would have to forge a path--for herself and her son--to happiness and freedom. Remarkable and fascinating, this "sensitive and memorable coming-of-age story" (Pittsburgh Post-Gazette) is one you won't be able to put down. ...Show more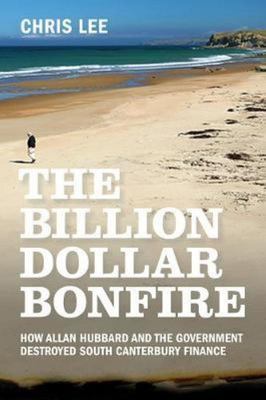 $40.00
NZD
Category: Finance
The collapse of South Canterbury Finance (SCF) is one of the biggest New Zealand stories of the last decade. The sweep of events, from Timaru to the Beehive, include some of the most revealing moments on issues critical to this country - everything from poor governance and systemic issues in the finance sector, through to the structural risks this exposed and the costs it ultimately presented to all New Zealanders. There has not yet been a book that has attempted to tell this story, certainly not one from an `insider' perspective. The Billion Dollar Bonfire by Chris Lee will be the first book to do both these things. Chris tells this fascinating story as both a long-standing New Zealand financial advisor and a protagonist in the narrative. As he writes in the opening chapter, he knew Alan Hubbard personally and, from the late 1990s, had clients invest with SCF. His main motivation for writing the book, made explicit throughout, is his overriding concern that this could all happen again without significant changes to our law and the culture of the capital markets industry. The book is underpinned by substantial research: thousands of documents - including new material from OIAs and other sources - and interviews, both public and anonymous, with many of the key figures. ...Show more
$26.00
NZD
Category: Investigative Journalism | Series: Penguin Modern Classics Ser.
When the first atomic bomb was dropped on Hiroshima in August 1945, killing 100,000 men, women and children, it was the beginning of a terrifying new episode in human history. Written only a year after the disaster, John Hersey brought the event vividly alive with his heartrending account of six men an d women who survived despite all the odds. He added a further chapter when, forty years later, he returned to Hiroshima to discover how the same six people had struggled to cope with catastrophe and with often crippling disease. The result is a devastating picture of the long-term effects of one very small bomb. ...Show more
$38.00
NZD
Category: Investigative Journalism
This is the story of a mass-murder that divided a nation. It's a story that began in a rickety old home on a cold June morning in 1994, where five members of a seemingly ordinary New Zealand family were gunned down. There were two suspects. One lay dead from a single bullet to the head. The other was th e only survivor- David Bain. Since then the country has asked- Who killed the Bain family? David, or his father Robin? And why? Award-winning journalist Martin van Beynen has covered the Bain story closely for decades. His 2017 Stuff podcast, Black Hands - based on the manuscript for this book - was a runaway success in New Zealand and overseas, downloaded more than 4 million times and topping the charts in New Zealand and around the world. Now, van Beynen brings the story up to date for 2020, exploring the case from start to finish, picking through evidence old and new, plumbing the mysteries and motives, interviewing never-before-spoken-to witnesses and laying out the complex police investigation and judicial processes, seeking to finally answer the question- Who was the killer? Black Hands is a riveting read from the first word to the last, by a skilled writer who knows his subject inside out. "If anyone can pass judgement it can only be those who sat through the whole trial." - David Bain in New Idea ...Show more
$28.00
NZD
Category: Investigative Journalism
For over twenty years, people turned to A. A. Gill's columns every Sunday - for his fearlessness, his perception, and the laughter-and-tear-provoking one-liners - but mostly because he was the best. 'By miles the most brilliant journalist of our age', as Lynn Barber put it. This is the definitive collec tion of a voice that was silenced too early but that can still make us look at the world in new and surprising ways. In the words of Andrew Marr, A.. A. Gill was 'a golden writer'. There was nothing that he couldn't illuminate with his dazzling prose. Wherever he was - at home or abroad - he found the human story, brought it to vivid life, and rendered it with fierce honesty and bracing compassion. And he was just as truthful about himself. There have been various collections of A. A. Gill's journalism - individual compilations of his restaurant and TV criticism, of his travel writing and his extraordinary feature articles. This book showcasesthe very best of his work: the peerlessly funny criticism, the extraordinarily knowledgeable food writing, assignments throughout the world, and reflections on life, love, and death. Drawn from a range of publications, including the Sunday Times, Vanity Fair, Tatler and Australian Gourmet Traveller, The Ivy Cookbook and his books on England and America, it is by turns hilarious, uplifting, controversial, unflinching, sad, funny and furious. ...Show more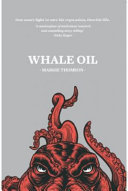 $40.00
NZD
Category: Investigative Journalism
In May 2012 Auckland businessman Matt Blomfield found himself the target of a vicious online attack, the work of Whale Oil blogger Cameron Slater. The attack came out of the blue, destroying Blomfield's reputation and career, stealing his identity, turning him into a social outcast. Two years after the online attack began an armed gunman came to Blomfield's house and tried to kill him. He only survived because the intruder's shotgun misfired. But Matt Blomfield decided to fight back. He spent seven years and many hundreds of thousands of dollars taking a defamation case against Slater, which he ultimately won, establishing that Slater's vendetta was based entirely on lies. This book is a remarkable piece of investigative writing, a story of courage and tenacity, which reminds us how important it is to stand up to bullies, and to be reassured that in the end they do not always win. ...Show more
$25.00
NZD
Category: Investigative Journalism
THE NUMBER ONE SUNDAY TIMES BESTSELLER THE NUMBER ONE NEW YORK TIMES BESTSELLER  'A book that blazes, glitters and cuts to the heart of who we are. I'm not sure that a book can do much more' SUNDAY TIMES 'I will probably re­read it every year of my life' CAITLIN MORAN 'This book will stay with me. As un putdownable as the most page­turning fiction' JOJO MOYES  'Gripping, powerful and enraging' DAVID NICHOLLS 'It'll knock the breath right out of you' STYLIST  All Lina wanted was to be desired. How did she end up in a marriage with two children and a husband who wouldn't touch her? All Maggie wanted was to be understood. How did she end up in a relationship with her teacher and then in court, a hated pariah in her small town? All Sloane wanted was to be admired. How did she end up a sexual object of men, including her husband, who liked to watch her have sex with other men and women? Three Women is a record of unmet needs, unspoken thoughts, disappointments, hopes and unrelenting obsessions.  'Like a true crime story – in which the crime is desire' ELLE 'Will amaze you. Will enrage you. Will astound you' JESSIE BURTON 'Reading Three Women is like reading the diary you could have never hoped to write. It pulses like an artery' OBSERVER 'The book every man should read this summer' ESQUIRE 'Wow. I literally could not put it down' GWYNETH PALTROW ...Show more