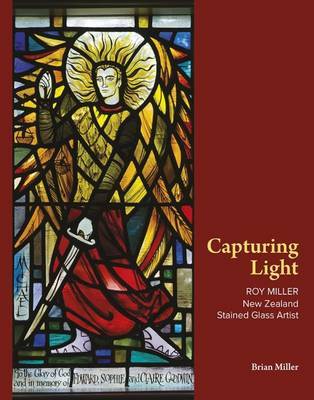 $70.00
NZD
Category: NZ Art
 Roy Miller was New Zealand's foremost stained glass artist for 30 years, from the 1950s and hundreds of his windows are on display in churches across the country. A background of stained glass history and a description of how the windows are created, helps the reader appreciate the beauty of the many w indows reproduced in this book. The artists who design windows are also often unknown, but the lives of Roy Miller's three main designers, Fred Ellis, Ken Bunton and Beverley Shore Bennett, are portrayed here along with their creations. The first book in New Zealand to portray stained glass church windows nationwide. A valuable record of New Zealand's stained glass cultural heritage and a reminder of the urgent need for conservation of these works of art. ...Show more
$50.00
NZD
Category: NZ Art
Ralph Miller was a highly talented Dunedin artist who died in 1956 at the young age of 37, but left over 1000 sketches and artwork that has been kept in the family for decades; some artwork is in galleries. A wide selection of Ralph Miller's sketches and paintings are reproduced and presented within the context of his life story and the events and people who influenced him. This book for the first time shows the quality and extent of his work, which now has real historical value. ...Show more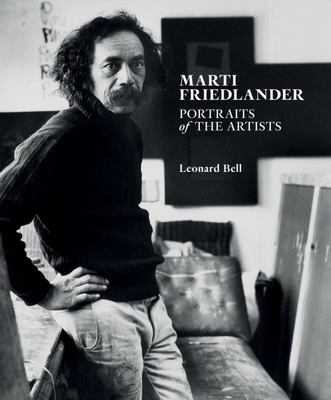 $75.00
NZD
Category: NZ Art
For fifty years, Marti Friedlander (1928-2016) was one of New Zealand's most important photographers, her work singled out for praise and recognition here and around the world. Friedlander's powerful pictures chronicled the country's social and cultural life from the 1960s into the twenty-first century. From painters to potters, film makers to novelists, actors to musicians, Marti Friedlander was always deeply engaged with New Zealand's creative talent. This book, published to coincide with an exhibition at the National Portrait Gallery in Wellington, brings together those extraordinary people and photographs: Rita Angus and Ralph Hotere, C. K. Stead and Maurice Gee, Neil Finn and Kapka Kassabova, Ans Westra and Kiri Te Kanawa, and many many more. Marti Friedlander: Portraits of the Artists chronicles the changing face of the arts in New Zealand while also addressing a central theme in Marti Friedlander's photography. Featuring more than 250 photographs, many never previously published, the book is an illuminating chronicle of the cultural life of Aotearoa New Zealand. Cover portrait is of Ralph Hotere. ...Show more
$80.00
NZD
Category: NZ Art | Series: Colin Mccahon Ser.
The second of an extraordinary two-volume work chronicling forty-five years of painting by our most important artist, Colin McCahon. Colin McCahon (1919–1987) was New Zealand's greatest twentieth-century artist. Through landscapes, biblical paintings and abstraction, the introduction of words and Māori motifs, McCahon's work came to define a distinctly New Zealand modernist idiom. Collected and exhibited extensively in Australasia and Europe, McCahon's work has not been assessed as a whole for thirty-five years. In this richly illustrated two-volume work, written in an accessible style and published to coincide with the centenary of Colin McCahon's birth, leading McCahon scholar, writer and curator Peter Simpson chronicles the evolution of McCahon's work over the artist's entire forty-five-year career. Simpson has enjoyed unprecedented access to McCahon's extensive correspondence with friends, family, dealers, patrons and others. This material enables us to begin to understand McCahon's work as the artist himself conceived it. Each volume includes over three hundred illustrations in colour, with a generous selection of reproductions of McCahon's work (many never previously published), plus photographs, catalogue covers, facsimiles and other illustrative material. Along with Colin McCahon: There is Only One Direction. Vol 1. 1919-1959, this book will be the definitive work on New Zealand's leading artist for many years to come. ...Show more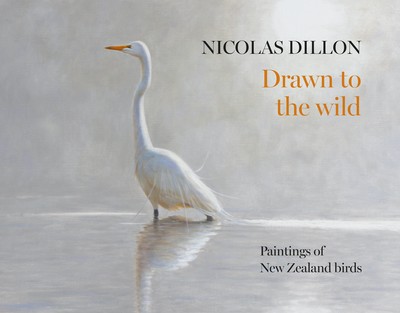 $60.00
NZD
Category: NZ Art
Nicolas Dillon is one of New Zealand's leading wildlife painters, who has built a reputation over the last 30 years for his masterful portraits of our wildlife, in particular birds. His evocative, moody paintings are deeply considered observations of nature and the environment. At the heart of his pract ice is drawing in the field. Using a high-powered spotting scope, he works quickly to capture the living character of the birds he is observing. This book beautifully illustrates his working process by combining many of the drawings and watercolour sketches done directly from life, with finished paintings completed in his studio. Nicolas Dillon is motivated by a deep yearning to connect with something beyond what he sees. 'It's about an intimacy or a closeness, a feeling for nature that I am trying to put across in the paintings.' With drawings, sketches and paintings of most of our bird species, as well as text from the author to capture something of his experience of painting the featured birds, this book is a beautiful, heartfelt tribute to New Zealand's birdlife. ...Show more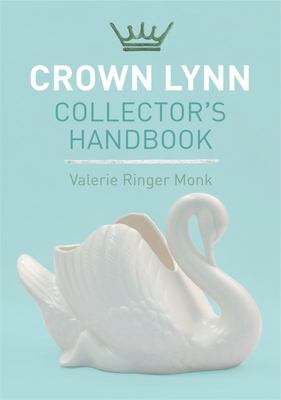 $35.00
NZD
Category: NZ Art
Valerie Ringer Monk's meticulously researched Crown Lynn Collector's Handbook will provide seasoned Crown Lynn devotees and new collectors alike with plenty to assist their endeavours - this comprehensive guide to New Zealand's iconic pottery range features the collectible items themselves and also the backstamps that identify them. A-Z listings of more than 300 Crown Lynn products include photographs of representative designs as well as their distinctive backstamps and marks to help collectors correctly identify and appreciate the origins of a huge diversity of Crown Lynn items produced over more than 50 years. Dimensions and dates are given for each entry, and the items are brought to life with fascinating snippets of Crown Lynn history, making this indispensable collector's guide an entertaining read. This is the essential reference for anyone investing in everyday Crown Lynn domestic products through to figurines, artware and hand-potted pieces.Whether your preference is for quirky styles or more practical household items, in this handbook you'll discover new treasures to fossick for in second-hand shops or line. ...Show more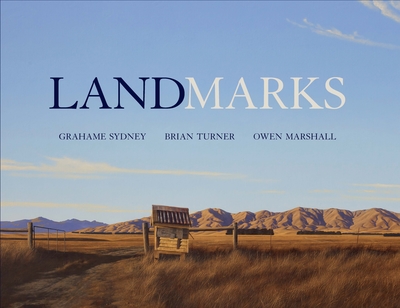 Landmarks
by Owen Marshall; Grahame Sydney; Brian Turner
$75.00
NZD
Category: NZ Art
A handsome, landmark book celebrating the work of three of our literary and artistic heavyweights. The complementary work of artist Grahame Sydney, fiction writer Owen Marshall and poet Brian Turner was first brought together in the hugely successful Timeless Land in 1995. Its pages showed their shared, deep connection to Central Otago, to its vast skies, its wide plains punctuated by jagged ranges, its unique colours and its dwarfing effect on the people who pass through it. Twenty-five years later, this lavish new volume from these three long-time friends showcases a rich selection of their subsequent work, including recently written, previously unpublished pieces. Through their own marks about the land and its people, be it in ink or paint, they offer a love song to the South Island, in particular Central Otago. ...Show more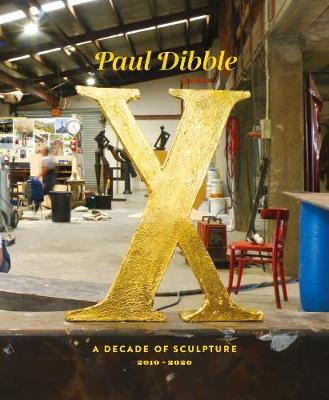 $70.00
NZD
Category: NZ Art
Paul Dibble has traversed many subjects in his sculptural work - often returning to them years later, like godwits coming home to roost. Between 2010 and 2020, human figures and native New Zealand flora and fauna have been among Dibble's oft-revisited subjects, his work refining these figures to their s implest forms. Yet, while the forms may be simplified, the implied sense of movement, the anticipation of action and captured emotion are paramount. Dibble is one of a select number of sculptors who cast their own bronze work, often in larger-then-life scale, creating a powerful effect. Prolific in his output and ambitious in his scope and vision, it is easy to see why Paul Dibble remains one of New Zealand's most original and respected sculptors. ...Show more
$65.00
NZD
Category: NZ Art
A FAST-PACED ROMP THROUGH THE HISTORY OF WESTERN PAINTING WITH ONE OF NEW ZEALAND'S BEST-KNOWN PAINTERS. Throughout his long career, New Zealand painter Dick Frizzell has often goneway out on a limb to see where it would take him. From his early Pop art influenced approach to his experiments with landsc ape and the contested area ofappropriation, he's always been brave. Now, he takes on the history of art, starting right back at cave art to discover the key threads of Western art that sit in his DNA as a painter in the 21st century. The approach is essential Frizzell: bring everyone along for the ride. ...Show more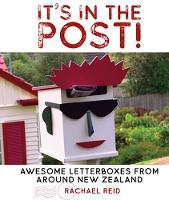 $25.00
NZD
Category: NZ Art
What better way to put a smile on your trusted postie's face than by requiring them to poke your mail into a pig's snout? Why not give passing tourists a chuckle with a converted microwave by your front gate? When it comes to showing off our DIY ingenuity, Kiwis from across the country have risen to the challenge - of reimagining the humble letterbox. This very Kiwi collection showcases the letterboxes of Aotearoa: from the classic to the crazy, the elaborate to the sublime. From cool dudes to kombis, mako sharks to dairy cows, It's in the Post! is sure to delight, get your creative juices flowing and deliver some belly laughs along the way. ...Show more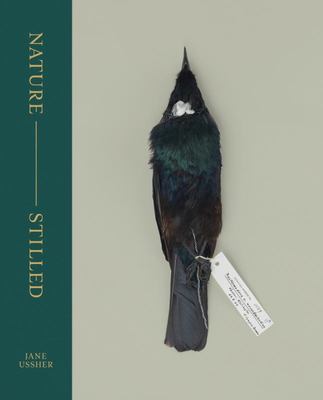 $70.00
NZD
Category: Non-Fiction
Award-winning photographer Jane Ussher had unprecedented access to Te Papa's natural history collection to shoot this outstanding book, and the result is a true treasure. Beautifully packaged, and stunningly photographed, it is a must-have for any book lover's collection and a perfect gift.
Karl Maughan
by Valentine Hannah & Stead Gabriella
$80.00
NZD
Category: NZ Art
A walk through the intricate painted gardens of Karl Maughan, one of New Zealand's most-loved contemporary artists. For more than three decades, Karl Maughan has created intricately painted gardenscapes, developing his own visual language to explore the forms of nature and the nature of form. Born in 1964 in Wellington, Maughan studied at the Elam School of Fine Arts before moving to London in 1994. His works can be found in the local collections of the Museum of New Zealand Te Papa Tongarewa, Christchurch Art Gallery Te Puna o Waiwhetū and the Wallace Arts Trust, while internationally he has been collected by major arts organisations including the Saatchi Collection and the Arts Council Collection, London. He now lives back in Wellington. Maughan's paintings present idyllic yet unsettling enclosed spaces, characterised by their claustrophobic and colourful atmosphere. Ever faithful to his garden subject, Maughan continues to captivate his audiences with contemporary interpretations of an age-old subject. This first book on one of New Zealand's leading living artists features more than 150 beautifully reproduced images of Maughan's work, while writers and artists from New Zealand and the United Kingdom explore the deeper meanings of Karl Maughan's painted gardens. ...Show more