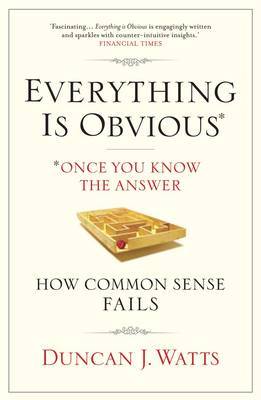 $30.00
NZD
Category: Psychology
Sociologist Duncan Watts explains in this provocative book that the explanations that we give for the outcomes that we observe in life - explanations that seem obvious once we know the answer - are less useful than they seem. Watts shows how commonsense reasoning and history conspire to mislead us into thinking that we understand more about the world of human behavior than we do; and in turn, why attempts to predict, manage, or manipulate social and economic systems so often go awry. Only by understanding how and when common sense fails can we improve how we plan for the future, as well as understand the present-an argument that has important implications in politics, business, marketing, and even everyday life. ...Show more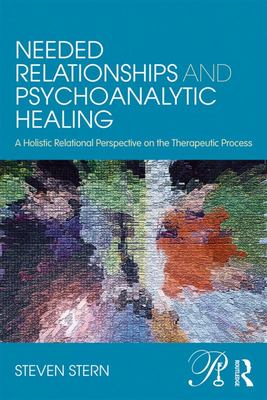 $0.00
NZD
Category: Psychology | Series: Psychoanalysis in a New Key Book Ser.
Needed Relationships and Psychoanalytic Healing is both a personal analytic credo and a multidimensional approach to thinking about clinical interaction. The book's central theme is that of analytic needed relationships--the science and art of co-creating unique, evolving relational experiences fitted t o each patient's implicit therapeutic aims and needs. Steven Stern argues that, while we need psychoanalytic theories to "grow the receptors and processors" necessary to sense, understand, and connect with our patients, these often tend to frame the therapist's participation in terms of theoretical and technical categories rather than offering a more holistic view of the relationship in all of its human complexity. Stern believes that a new set of higher order constructs is needed to counteract this tendency. In addition to his own concept of needed relationships, he invokes principles from the work of renowned developmental researcher and theorist, Louis Sander: especially his concept of relational fittedness. Stern draws on the work of Freud, Bion, Winnicott, Kohut, and a broad spectrum of contemporary psychoanalytic authors, in fleshing out the therapeutic implications of Sander's (and Stern's own) vision. The result is a rich, humane, and accessible narrative. Needed Relationships and Psychoanalytic Healing offers diverse clinical examples in which you will find Stern engaging with each of his patients in idiomatic, spontaneous ways as he attempts to contour interventions to the evolving analytic situation. This case material will inspire therapist-readers to feel freer to find their own creative voices and idioms of participation, as they seek to meet each patient within the psychoanalytic space. The book is intended for psychoanalysts and psychodynamic therapists at all levels of experience, including those in training. ...Show more
$152.00
NZD
Category: Psychology
This highly influential work--now in a revised and expanded third edition incorporating major advances in the field--gives clinicians, educators, and students a new understanding of what the mind is, how it grows, and how to promote healthy development and resilience. Daniel J. Siegel synthesizes cuttin g-edge research from multiple disciplines, revealing the ways in which neural processes are fundamentally shaped by interpersonal relationships throughout life. And even when early experiences are not optimal, building deeper connections to other people and to one's own internal experience remains a powerful resource for growth. Professors praise the book's utility in courses from developmental psychology and child development to neuroscience and counseling.   New to This Edition *Incorporates findings from a huge body of recent research; over 1,000 citations added. *Revisits and refines the core hypotheses of interpersonal neurobiology. *Chapter on the experience of belonging and the development of identity. *New or expanded discussions of behavioral epigenetics, the default mode network of the brain, social neuroscience, cultural and gender issues, theory of mind, the Wheel of Awareness contemplative practice, the science of consciousness, and more. ...Show more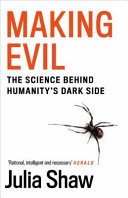 $25.00
NZD
Category: Psychology
How to understand the deviance that lies in ourselves and others - an original and rigorous exploration of the darkest recesses of the human mind, from the co-host of Bad People.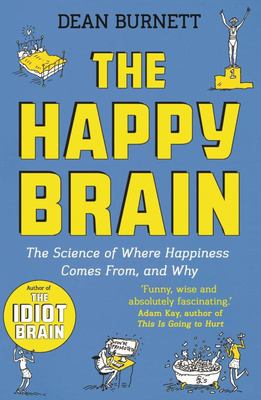 $25.00
NZD
Category: Psychology
'Funny, wise and absolutely fascinating.' Adam Kay, author of This Is Going to Hurt Do you want to be happy? If so - read on. This book has all the answers* In The Happy Brain, neuroscientist Dean Burnett delves deep into the inner workings of our minds to explore some fundamental questions about ha ppiness. What does it actually mean to be happy? Where does it come from? And what, really, is the point of it? Forget searching for the secret of happiness through lifestyle fads or cod philosophy - Burnett reveals the often surprising truth behind what make us tick. From whether happiness really begins at home (spoiler alert: yes - sort of) to what love, sex, friendship, wealth, laughter and success actually do to our brains, this book offers a uniquely entertaining insight into what it means to be human. *Not really. Sorry. But it does have some very interesting questions, and at least the occasional answer. ...Show more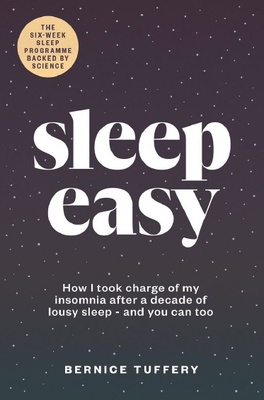 $288.18
NZD
Category: Psychology
Includes 8 copies of Sleep Easy 9781988547459 plus a free reading copy.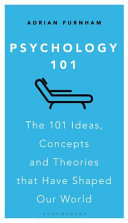 $35.00
NZD
Category: Psychology
Psychologists have always shone a torch, and often a spotlight, into many dark corners of the human mind. They study everything, from art preferences to altruism, coaching to criminality, jokes and humour to justice and honesty, as well as sex differences, schizophrenia and sociopathy. Psychology can of fer clear descriptions and explanations for all sort of phenomena. More importantly, psychological research can improve lives in a multitude of ways; many applied psychologists - e.g. clinical, educational, counselling and work psychologists have the primary aim of making people more happy and better able to identify and realise their full potential. Psychology 101 offers bite-size articles of psychological science from Adrian Furnham, a seasoned psychologist with a broad range of expertise. This book is the essential guide for anyone with an interest - either academic, professional or general - in demystifying and understanding the fascinating world of psychological history, theories, issues and beliefs. ...Show more
$35.00
NZD
Category: Psychology
The #1 International bestseller'We need books like this one'Steven PinkerAnd so I proclaim, o idiots and every stripe and morons of all kinds, this is your moment of glory: this book speaks only to you. But you will not recognise yourselves...Stupidity is all around is, from the coworkers who won't stop hitting 'reply all' to the former school friends posting conspiracy theories on Facebook. But in order to battle idiocy, we must first understand it. In The Psychology of Stupidity, some of the world's leading psychologists and thinkers - including Nobel Prize winners will show you...why smart people sometimes believe in utter nonsensehow our lazy brains cause us to make the wrong decisionswhy trying to debate fools is a traphow media manipulation and Internet overstimulation makes us dumberwhy the stupidest people don't think they're stupidTheir wisdom and wit are a balm for our aggrieved souls and a beacon of hope in a world of morons ...Show more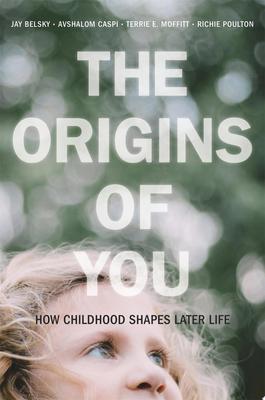 $69.00
NZD
Category: Psychology
After tracking the lives of thousands of people from birth to midlife, four of the world's preeminent psychologists reveal what they have learned about how humans develop.Does temperament in childhood predict adult personality? What role do parents play in shaping how a child matures? Is day care bad--o r good--for children? Does adolescent delinquency forecast a life of crime? Do genes influence success in life? Is health in adulthood shaped by childhood experiences? In search of answers to these and similar questions, four leading psychologists have spent their careers studying thousands of people, observing them as they've grown up and grown older. The result is unprecedented insight into what makes each of us who we are.In The Origins of You, Jay Belsky, Avshalom Caspi, Terrie Moffitt, and Richie Poulton share what they have learned about childhood, adolescence, and adulthood, about genes and parenting, and about vulnerability, resilience, and success. The evidence shows that human development is not subject to ironclad laws but instead is a matter of possibilities and probabilities--multiple forces that together determine the direction a life will take. A child's early years do predict who they will become later in life, but they do so imperfectly. For example, genes and troubled families both play a role in violent male behavior, and, though health and heredity sometimes go hand in hand, childhood adversity and severe bullying in adolescence can affect even physical well-being in midlife.Painstaking and revelatory, the discoveries in The Origins of You promise to help schools, parents, and all people foster well-being and ameliorate or prevent developmental problems. ...Show more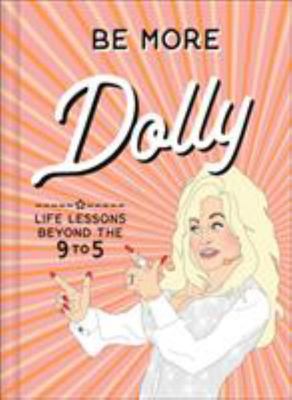 $28.00
NZD
Category: Psychology
'It's hard to be a diamond in a rhinestone world' — tribute to the Queen of Country and a guide to living your life a bit more Dolly. When you need some hard-hitting advice on business, love and family you know you can turn to Dolly Parton. Her warmth, spirit and no-nonsense mindset have inspired millio ns and now you can learn how to harness her attitude in every aspect of your life. Filled with anecdotes, illustrations and quotes and including chapters on work, relationships and heartache, charity and being a woman, this is the perfect book for Dolly fans everywhere. ...Show more
$31.00
NZD
Category: Psychology
The phenomenal New York TimesBestseller by Nobel Prize-winner Daniel Kahneman, Thinking Fast and Slowoffers a whole new look at the way our minds work, and how we make decisions.Why is there more chance we'll believe something if it's in a bold type face? Why are judges more likely to deny parole before lunch? Why do we assume a good-looking person will be more competent? The answer lies in the two ways we make choices- fast, intuitive thinking, and slow, rational thinking. This book reveals how our minds are tripped up by error and prejudice (even when we thinkwe are being logical), and gives you practical techniques for slower, smarter thinking. It will enable to you make better decisions at work, at home, and in everything you do.%%%The New York TimesBestseller, acclaimed by author such as Freakonomicsco-author Steven D. Levitt, Black Swanauthor Nassim Nicholas Taleb and Nudgeco-author Richard Thaler, Thinking Fast and Slowoffers a whole new look at the way our minds work, and how we make decisions.Why is there more chance we'll believe something if it's in a bold type face?Why are judges more likely to deny parole before lunch?Why do we assume a good-looking person will be more competent?The answer lies in the two ways we make choices- fast, intuitive thinking, and slow, rational thinking. This book reveals how our minds are tripped up by error and prejudice (even when we thinkwe are being logical), and gives you practical techniques for slower, smarter thinking. It will enable to you make better decisions at work, at home, and in everything you do. ...Show more
$24.00
NZD
Category: Psychology
With his classic book Why We Get Sick, Randolph Nesse established the field of evolutionary medicine. Now he returns with a book that transforms our understanding of mental disorders by exploring a fundamentally new question. Instead of asking why certain people suffer from mental illness, Nesse asks wh y natural selection has left us all with fragile minds. Drawing on revealing stories from his own clinical practice and insights from evolutionary biology, Nesse shows how negative emotions are useful in certain situations, yet can become excessive. Anxiety protects us from harm in the face of danger, but false alarms are inevitable. Low mood prevents us from wasting effort in pursuit of unreachable goals, but it often escalates into pathological depression. Taken together, these insights and many more help to explain the pervasiveness of human suffering, and show us new paths for relieving it. Good Reasons for Bad Feelings will fascinate anyone who wonders how our minds can be so powerful, yet so fragile, and how love and goodness came to exist in organisms shaped to maximize Darwinian fitness. ...Show more