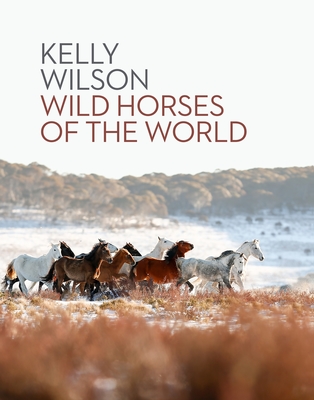 $60.00
NZD
Category: Animals
Wild horses have been an important part of wildlife on Earth for centuries, yet many herds now face serious threats - and very few people can claim to have seen them galloping free across the plains, or scaling mountain passes. Kelly Wilson has. For this book, she spent years researching the world's wil dest herds, travelling the globe and living among them. From the remote forests of Canada and snowcapped mountains of America, to the unforgiving deserts of Australia and windswept beaches of New Zealand, Kelly has captured a raw and honest portrayal of these animals - their rugged beauty, their unique way of life, and the harsh, yet picturesque landscapes they call home. Live the adventure alongside her, as Kelly looks into the secret lives of wild horses, how their populations are managed, and the many hardships they must overcome in their fight for survival.   ...Show more
$30.00
NZD
Category: Animals | Series: Animal Happiness Ser.
Gorgeous photography and memorable quotes combine to create the ultimate gift for dog lovers. Dogs have a way of making our lives feel complete. They're there for us through good times and bad, with their wholehearted engagement in life a lesson to us all on living in the moment. Woof: A book of happine ss for dog lovers is a compendium of delightful quotes that capture the essence of our affection for these wonderful animals. Some are by famous people (Aldous Huxley, Mark Twain, Charles M. Schulz, Milan Kundera, G.K. Chesterton), others not; some are philosophical, others light-hearted - all are memorable. Accompanied by beautiful photography, and presented in a high-quality gift format, this is a collection of quotes to treasure. ...Show more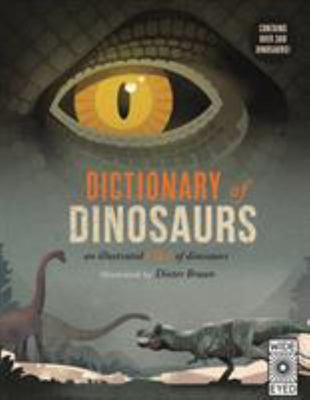 $35.00
NZD
Category: Animals
Find out about every dinosaur that's ever been discovered in this brilliant dictionary full of dinosaurs! From the Aardonyx to the Zuniceratops, discover when they lived, where they lived, what they ate and much more! Jam-packed full of fascinating facts from top dino experts and epic illustrations of a ll the world's best loved dinosaurs including Diplodocus, T-rex, Triceratops,Velociraptor, Stegosaurus and Brachiosaurus. This comprehensive fact file of every dinosaur to have been discovered is a must for any budding paleontologist or young dinosaur fan! ...Show more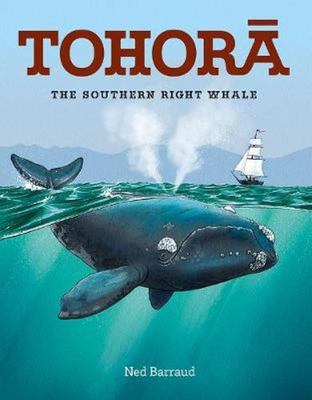 $20.00
NZD
Category: Animals
Once, the mighty tohora, or southern right whale, was a common sight in winter off the coast of Aotearoa. But it proved to be an easy target for the 19th-century whalers, and was soon driven to the edge of extinction. In the 20th century, however, it became a protected species, and once commercial whali ng was virtually stopped, the southern right whale made a comeback. Ned Barraud recounts this moving story in this beautifully illustrated book, a heartening and optimistic tale for every New Zealand child. ...Show more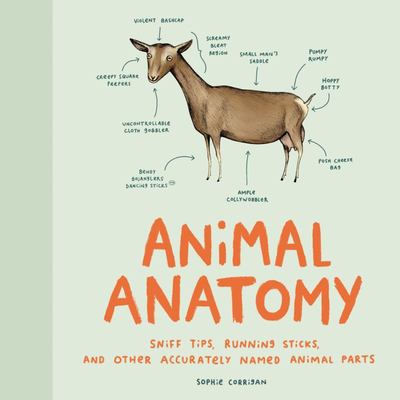 $30.00
NZD
Category: Animals
Sophie Corrigan evokes everyone's inner zoologist in this charmingly illustrated and wittily worded menagerie. Each critter featured in this fun book is tagged with totally fictitious yet comically accurate anatomical labels, from a tree frog's "clingy jazz hands" and a raccoon's "sneaky bandito mask" t o a velociraptor's "disembowly prowlies" and many more. Rife with animal puns, eye-catching bonus art, interesting animal facts, and laugh-out-loud labels that beg to be shared, Animal Anatomy will bring smiles to animal lovers of all ages. ...Show more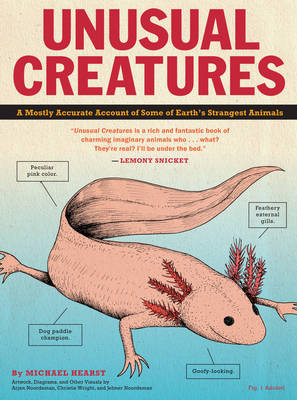 $20.00
NZD
Category: Animals
With humour and flair, Michael Hearst introduces the reader to a wealth of extraordinary life-forms. Which animal can be found at the top of Mount Everest, 10,000 feet under the sea and in your backyard? Which animal poops cubes? Unusual Creatures includes these answers plus hundreds more fascinating fa cts for curious minds, amateur zoologists and anyone who has ever laughed at a funny-looking animal. Perfect for enthusiastic and reluctant readers alike, in class and at home. ...Show more
$20.00
NZD
Category: Animals
Drawing from Yuval Zommer's hugely popular, fact-filled The Big Book of Birds, this jam-packed sticker activity book brings the avian world alive in a creative way. Taking fascinating facts as its starting point, activities invite children to draw, color, and play games with birds from around the world- -creating an interest in nature as they play. Yuval Zommer's rich illustrations illuminate some of the quirkiest creatures in the animal kingdom. The Big Sticker Book of Birds features over two hundred fantastic stickers for children to use in their drawings and to complete games and puzzles. ...Show more
$30.00
NZD
Category: Animals | Series: Animal Happiness Ser.
Penguins. We love them. They are instantly recognizable. Seemingly upright caricatures of us, it is easy to bond with these black and white 'little people.' They have become perennial favourites of cartoonists, because they are fun. Comical. They put a smile on our faces. Of course, real penguins are a lot more than just funny. They are tough. Penguins are the world's only '100-degree birds, ' breeding in environments with temperatures from -60C to +40C (-76F to 104F). They can dive to great depths and exist for long periods in water so cold that it would kill us within minutes. They have all the grace and agility of ballet dancers in water, but it is the way they comport themselves on land that so endears them to us: they waddle. This compilation of quotations about penguins - each quote accompanied by gorgeous photography - keeps the focus on fun. You can dip in and out of the book at your leisure, but also read it from cover to cover for some added pleasure. The intention of Waddle is to put a grin on your face and a warm feeling in your heart - all thanks to these delightful creatures that don't just walk, but waddle. ...Show more
$30.00
NZD
Category: Animals | Series: Animal Happiness Ser.
Any chicken owner will know that there's more to these endearing, quirky, clever characters than the eggs they produce. Cluck is a celebration of hens, roosters and chicks, combining high-quality photography with inspirational and amusing quotes to create the perfect gift for chicken fans. Some of the c ollection's quotations come from famous people (Oscar Wilde, C. S. Lewis, Mark Twain, Plutarch), others don't; some are philosophical, others light-hearted -- all are memorable. Accompanied by beautiful pictures of a variety of these farmyard birds, from Plymouth Rocks and Orpingtons to Welsummers and Silkies, this collection of quotes and proverbs will steal any chicken lover's heart. ...Show more
$50.00
NZD
Category: Animals
Dive into an exploration of these majestic mammals, one of the most fascinating animal species on the planet. You already know that whales aren't fish, but mammals who need to breath and hold their breath under water, just like us humans? And that the blue whale grows to be longer than three buses? In T he World of Whales we explore many interesting facts about these fantastic animals, looking at the habits and characteristics that make the multiple species of this family so special. From the stealthy orcas that traverse the seas, to the beautiful songs of humpbacks and the booming calls of the blue whales, we immerse ourselves in the lives of these grandiose swimmers. Join our subaquatic expedition to follow agile fins and flukes, learn about their routines, and marvel as these marine giants breach the ocean's surface. ...Show more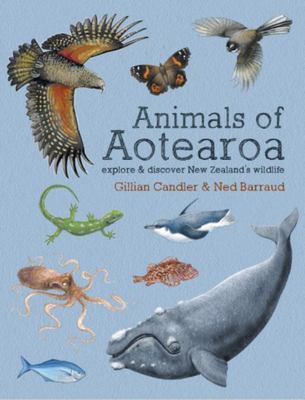 $35.00
NZD
Category: Animals
Animals of Aotearoa is a must-have compendium for children curious about New Zealand's wild animals. Based on the award-winning and best-selling 'Explore and Discover' children's series about New Zealand's natural history, this book is packed full of illustrations and information about our native anima ls, both common and rare, as well as many well-known introduced animals. The book includes land and sea birds, frogs and lizards, many kinds of fish and other marine creatures, insects and invertebrates. This is an essential and beautiful reference book for all New Zealand kids. Children can pore over the pages on their own or read it with an adult, but with such engaging images and fun facts, this is a reference book we will all wish we'd had as a child. ...Show more
$30.00
NZD
Category: Animals | Series: Animal Happiness Ser.
Pigs rock And more and more people -- including superstars such as George Clooney and Miley Cyrus -- have discovered all the delightful characteristics that make them such endearing pets. Pigs are smart, they can learn tricks, they're actually incredibly clean, and they're communicative, social animals. Oink is celebration of these wonderful creatures and the perfect gift for anyone who has ever fallen under a pig's spell Featuring memorable quotes from people such as Winston Churchill, George Bernard Shaw, John Howard, Shelley Duvall and A.A. Milne, each accompanied by a beautiful photograph, this is a book that's guaranteed to make you smile. ...Show more