$33.25
NZD
Category: Animals
100 Australian Birds is a beginner's guide to the world of birdwatching. From the outside, this strange hobby of birdwatching appears to consist of sizeable camera lenses, khaki pants that are pulled up too high, and gruelling treks in pursuit of rare bird species. But for those who haven't been scared off by jumbo field guides and excessive terminology, this book is for you. Carefully tailored to guide birdwatchers anywhere in Australia, this book reveals insights into one hundred key native specieswith lush illustrations and accessible descriptions. As well as the author's original illustrations, there are distribution maps, identification methods, behavioral information and contributions from various First Nations about the cultural significance of particular birds. 100 Australian Birds is for anyone interested in birds, culture, history or our environment, but without the geekspeak.   ...Show more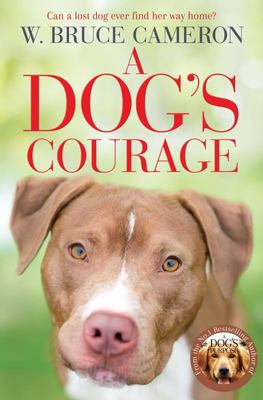 $22.17
NZD
Category: Animals | Series: A\Dog's Way Home Ser.
#1 New York Times bestselling author W. Bruce Cameron once again captures the bravery and determination of a very good dog in the gripping sequel to A Dog's Way Home, the acclaimed novel that inspired the hit movie!Bella was once a lost dog, but now she lives happily with her people, Lucas and Olivia, o nly occasionally recalling the hardships in her past. Then a weekend camping trip turns into a harrowing struggle for survival when the Rocky Mountains are engulfed by the biggest wildfire in American history. The raging inferno separates Bella from her people and she is lost once more.Alone in the wilderness, Bella unexpectedly finds herself responsible for the safety of two defenseless mountain lion cubs. Now she's torn between two equally urgent goals. More than anything, she wants to find her way home to Lucas and Olivia, but not if it means abandoning her new family to danger. And danger abounds, from predators hunting them to the flames threatening at every turn.Can Bella ever get back to where she truly belongs?A Dog's Courage is a moving tale of loyalty and the constant heart of one devoted dog - brought vividly to life with a keen understanding of what makes all dogs so special.   ...Show more
$37.00
NZD
Category: Biography / Memoir
The groundbreaking story of the world's first talking dog, the indispensable dog book for the new decade.  An incredible, revolutionary true story and surprisingly simple guide to teaching your dog to talk from speech-language pathologist Christina Hunger, who taught her dog, Stella, to communicate usi ng simple paw-sized buttons associated with different words. When speech-language pathologist Christina Hunger first came home with her puppy, Stella, it didn't take long for her to start drawing connections between her job and her new pet. During the day, she worked with toddlers with significant delays in language development and used Augmentative and Alternative Communication (AAC) devices to help them communicate. At night, she wondered: If dogs can understand words we say to them, shouldn't they be able to say words to us? Can dogs use AAC to communicate with humans?Christina decided to put this to the test with Stella and started using a paw-sized button, programmed with her voice to say the word 'outside' when clicked, whenever she took Stella out of the house. Stella now has a bank of more than thirty word buttons, and uses them either individually or together to create near-complete sentences.How Stella Learned to Talk is part memoir and part how-to guide. It chronicles the journey Christina and Stella have taken together from the day they met to the day Stella 'spoke' her first word, and the other breakthroughs they've had since. It also reveals the techniques Christina used to teach Stella, broken down into simple stages and actionable steps any dog owner can use to start communicating with their pets.Filled with conversations that Stella and Christina have had, as well as the attention to developmental detail that only a speech-language pathologist could know, How Stella Learned to Talk will be the indispensable dog book for the new decade. ...Show more
$34.95
NZD
Category: Animals
Beginning life in the Sargasso Sea, the eel travels across the ocean, lives for twenty or so years, and then is driven by some instinct back across the ocean to spawn and die. And the next generation starts the story again. No one knows why the eels return, or how the orphaned elvers learn their way bac k. One man discovered, after many adventures, the breeding ground of all eels – and he is the hero of this book. Eels were being caught and consumed 5000 years before the birth of Christ – Aristotle and Pliny wrote about them; Romans regarded them as a peerless delicacy; Egyptians accorded them semi-sacred status; English kings died of overeating them. There are many strange practices among eel fishers all over the world, and many great fortunes based upon the eel harvest. The Book of Eels, a combination of social comment, biography and natural history, is also a fascinating and witty account of Tom Fort's obsession with the eel, his journeying to discover the eel in all its habitats, and the people he meets in his pursuit. ...Show more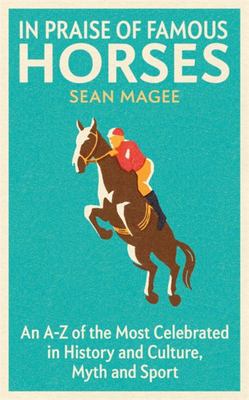 $49.99
NZD
Category: Animals
Horses is an A-Z companion to perhaps the most loved of all domesticated animals. The book's entries include a wealth of unexpected, fascinating and serendipitous information, from horse-slang phrases to horses in British pub signs, and from the horse in advertising to the horse as a food item. Themes s uch as the horse in warfare and the horse in folklore abound. These features add up to a richly satisfying accumulation of information about the horse's role in human culture and society over two millennia. Horses will not only be a helpful reference source and congenial bedside book for those who work with or enjoy horses, but also a satisfying and browsable companion for the inquisitive general reader. ...Show more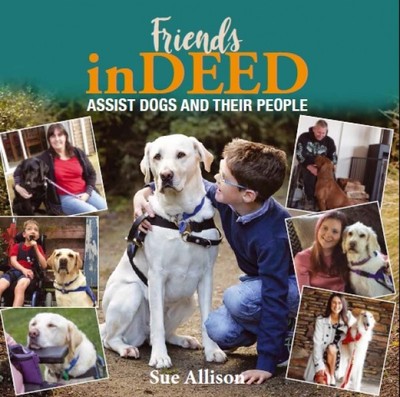 $30.00
NZD
Category: Animals
This book tells the stories of dogs working in assistance roles, helping their human friends when they are most in need. They guide those who cannot see and listen for those who cannot hear. They carry out physical tasks for people with mobility issues, offer emotional support for those struggling to co pe with life's challenges and are the ever watchful companions for those suffering from medical conditions. The dogs in these pages have both saved lives and allowed lives to be fully lived. These are tales of courage and heroism, but above all they are love stories showing the remarkable things that can happen when bonds of friendship run deep. Assistance dogs have undergone intensive training for their roles but are far more than trained assistants. They are Dogs, at once perceptive and heroic, glorious and goofy helping their human friends eagerly and unconditionally. Through a series of 41 inspiring and heartbreaking interviews author Sue Allison reveals the unique bond, the heart-warming and funny moments shared as they negotiate life together. Sue Allison is a journalist and award-winning freelance writer whose work has appeared in many magazines. She is author of Secrets of Small Gardens also published by New Holland. ...Show more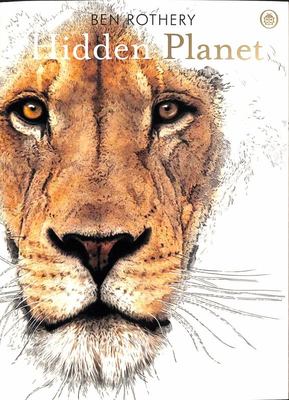 $26.00
NZD
Category: Animals
'This book is a thing of rare beauty' - David Walliams Perfect for animal-lovers everywhere! A beautiful crossover book for all ages, this is the book natural-history illustrator Ben has wanted to read since he was a child. Facts and descriptions provide insight into a curated collection of birds and animals - some endangered and some less so - told from the perspective of a detail-obsessed illustrator. Fun to read together or independently, let the secrets of the animals on our planet come to life in vibrant detail. 'This is my love letter to Planet Earth; a celebration of her hidden species, from the bold and the beautiful to the interesting but ugly. And while not a complete list, I hope that these few give a glimpse of the outstanding diversity of nature' - Ben Rothery 'For wildlife aficionados . . . [Hidden Planet] is filled with stunning illustrations . . . The engaging text is full of intriguing details' - Guardian Children's Books of the Year 'Ben Rothery is an extraordinary illustrator of the natural world, and an inspiration to children and grown-ups to write their own love letter to Planet Earth' - Angels and Urchins Also available: Sensational Butterflies ...Show more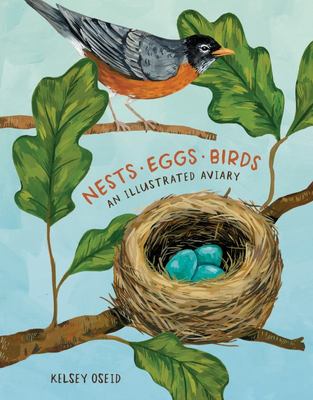 $37.00
NZD
Category: Animals
Discover the world's birds, their homes, and their eggs in this gorgeously illustrated, entertaining, and educational guide.   Did you know that the tailorbird "sews" leaves together to make its nest? Or that hummingbird eggs are the size of jellybeans?   Birds are some of the world's most beautiful and interesting creatures, and their nests and eggs are no exception, displaying a stunning diversity of shapes, sizes, functions, and materials. In Nests, Eggs, Birds, celebrated artist and author Kelsey Oseid explores the fascinating ins and outs of where and how dozens of avian species--robins, birds of paradise, crows, owls, penguins, and more--make their homes and lay their eggs.   Full of striking naturalistic art and fun scientific facts, Nests, Eggs, Birds will delight bird lovers of all ages. ...Show more

$30.00
NZD
Category: Animals | Series: Animal Happiness Ser.
Any chicken owner will know that there's more to these endearing, quirky, clever characters than the eggs they produce. Cluck is a celebration of hens, roosters and chicks, combining high-quality photography with inspirational and amusing quotes to create the perfect gift for chicken fans. Some of the c ollection's quotations come from famous people (Oscar Wilde, C. S. Lewis, Mark Twain, Plutarch), others don't; some are philosophical, others light-hearted -- all are memorable. Accompanied by beautiful pictures of a variety of these farmyard birds, from Plymouth Rocks and Orpingtons to Welsummers and Silkies, this collection of quotes and proverbs will steal any chicken lover's heart. ...Show more
$30.00
NZD
Category: Animals | Series: Animal Happiness Ser.
Cats have a way of walking into our lives and making themselves right at home. No cat lover can imagine life without a feline presence -- even if it is only as fleeting as the occasional conversation with a neighbourhood stray. For all those who have succumbed to the charm of the cat comes the third edi tion of Mi>Meow: A book of happiness for cat lovers. A compendium of delightful and sometimes hilarious quotes captures the essence of this fascination. Some are by famous people (Mark Twain, Jean Cocteau, Ernest Hemingway) and others are philosophical, or light-hearted -- all are memorable. Accompanied by beautiful and heart-warming photography, this classic bestseller is now pouncing back into hard-back in a high-quality gift format for a collection to truly treasure. The result is a book to be enjoyed, savoured and dipped into again and again. ...Show more

$30.00
NZD
Category: Animals | Series: Animal Happiness Ser.
Pigs rock And more and more people -- including superstars such as George Clooney and Miley Cyrus -- have discovered all the delightful characteristics that make them such endearing pets. Pigs are smart, they can learn tricks, they're actually incredibly clean, and they're communicative, social animals. Oink is celebration of these wonderful creatures and the perfect gift for anyone who has ever fallen under a pig's spell Featuring memorable quotes from people such as Winston Churchill, George Bernard Shaw, John Howard, Shelley Duvall and A.A. Milne, each accompanied by a beautiful photograph, this is a book that's guaranteed to make you smile. ...Show more
$15.00
NZD
Category: Animals | Series: Animal Happiness Ser.
Horses are the epitome of grace, power, and freedom. They also have an ability to touch our souls and connect with our hearts in a way that few other animals can. From a little girl's first pony to a gnarled cowboy's last quarter horse, they can offer us some of our deepest friendships and inspire us to be the best version of ourselves. Spirit: A book of happiness for horse lovers is a compendium of enduring quotes that capture the essence of our affection for these magnificent animals. Some are by famous people (Winston Churchill, Nathaniel Hawthorne, William Faulkner, Dale Carnegie, Ralph Waldo Emerson), others not; some are philosophical, others light-hearted - all are memorable. This best-selling collection of memorable quotes and beautiful photography is now available in paperback. ...Show more