On War
by Carl Von Clausewitz
$27.95
NZD
Category: History | Series: Classics Ser.
War...is an act of violence intended to compel our opponent to fulfil our will' Writing at the time of Napoleon's greatest campaigns, Prussian soldier and writer Carl von Clausewitz created this landmark treatise on the art of warfare, which presented war as part of a coherent system of political though . In line with Napoleon's military actions, Clausewitz illustrated the need to annihilate the enemy and to make a strong display of one's power in an 'absolute war' without compromise. But he was also careful to distinguish between war and politics, arguing that war could only be justified when debate was no longer adequate, and that if undertaken, its aim should ultimately be to improve the well-being of the nation. Combining military theory and practice, On War has had a profound influence on subsequent thin king on warfare. This edition contains a detailed introduction examining Von Clausewitz's skill and reputation as a writer, philosopher and political thinker, as well as a bibliography, notes and a glossary. ...Show more
On War
by Carl von Clausewitz
$0.00
NZD
Category: History
On War (1832) is a treatise on the philosophical aspects of warfare by Prussian general, scholar, and strategist Carl von Clausewitz. Published posthumously by the author's wife--who edited his manuscript and wrote the book's introduction--On War is one of history's most important works on warfare and m ilitary strategy, and continues to be studied to this day. With a background in art, culture, and history, and with extensive experience as a combat veteran, Clausewitz sought to understand the military success of such figures as Napoleon and Frederick the Great. What interested Clausewitz the most was how these leaders effectively mobilized entire nations to launch military campaigns larger and more violent than any in European history. Although he initially began with the theory that war was one aspect of a population's struggle for survival, he eventually came to believe that war was a method of imposing the will of one state on another. By privileging politics and philosophy in his study of warfare, Clausewitz changed the way military figures, politicians, and scholars thought of and perpetrated the process of war. Most crucially, Clausewitz suggests that war serves no purpose in and of itself, but rather acts as an instrument of a political party or group. In addition, Clausewitz believed that strong moral and political motivations--especially in the case of defense--greatly increased the chance of victory. On War was read and interpreted by Vladimir Lenin, Mao Zedong, and Dwight Eisenhower, and has, for over a century and a half, continued to shape the concept and conduct of war. With a beautifully designed cover and professionally typeset manuscript, this edition of Carl von Clausewitz's On War is a classic of history, philosophy, and military theory reimagined for modern readers. ...Show more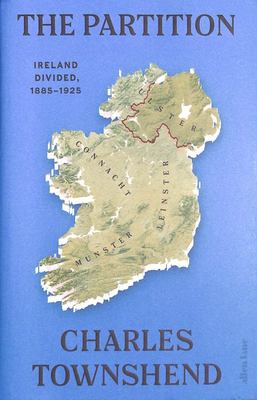 $55.62
NZD
Category: History
In the aftermath of the horrors of the Irish Famine, the grim, distrustful relationship between Ireland and the rest of the United Kingdom deteriorated into a generations-long argument about 'Home Rule'. The unprecedented nature of the Irish problem - with most Irish people wanting to break away from th e world's largest Empire - made it extraordinarily difficult for either side to come up with a compromise. For many years actual independence seemed inconceivable. And then, as these bitter disputes continued, it became clear that under no circumstances would the Protestants be party to any of it. The Partition is a remarkable, clear-sighted and thoughtful account of how two unthinkable events - full Irish independence and the creation of the state of Northern Ireland - came to pass. The Irish nationalist claim to leave ran into a loyalist demand to remain, increasingly centred on the north-eastern Protestant community, threatening large-scale violent resistance. Here Charles Townshend lays out what is ultimately a tragic story, as partition became the only answer to an otherwise insoluble problem. The settlement of the Irish question drew in every major politician, conjured up heroes and villains, led to civil war and finally to Ulster's catastrophic Troubles. The hard border has always been seen as a failure of both British and Irish statecraft, but has endured now for a century. The Partition brilliantly brings to life the contingency and uncertainty that created it. ...Show more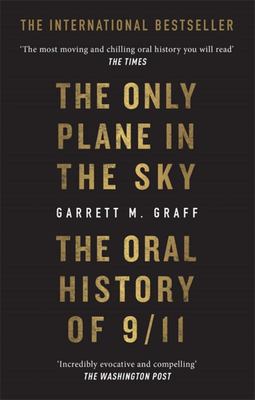 $27.99
NZD
Category: History
THE NEW YORK TIMES BESTSELLER "Incredibly evocative and compelling." - The Washington Post "The most moving and chilling oral history you will read." - The Times "Astonishing book about an astonishing, terrifying atrocity, relived in real time by those who were there. I read it in one sitting & was utterly gripped from start to finish." - Piers Morgan "The most vivid portrait of 9/11 I've ever read."- Mike Morell, former deputy director of the CIA ** Updated 20th Anniversary edition with additional content ** The Only Plane in the Sky is nothing less than the first comprehensive oral history of 9/11, drawing on transcripts, declassified documents and interviews from nearly 500 people. While there has been so much published about 9/11 over the last two decades, the most important book has been missing until now: a 360-degree account of the day told through the voices of the people who experienced it. In New York, first responders confront a scene of unimaginable chaos at the Twin Towers. From a secret bunker beneath the White House, Dick Cheney and Condoleezza Rice watch for incoming planes on radar. In the offices of the Pentagon, top officials feel the violent tremor as their headquarters come under attack. Poignant and powerful, The Only Plane in the Sky captures the event that shocked the world from the people who lived it. Read the true stories of the father and son working on separate floors in the North Tower; the firefighter who rushes to the scene to search for his wife; the telephone operator who keeps her promise to share a passenger's last words with his family; the chaplain who sacrifices his own life to perform last rites as the Twin Towers collapse; the teachers evacuating terrified children from schools mere blocks from the World Trade Center; the generals at the Pentagon who break down and weep when they are barred from rushing into the burning building to try and rescue their colleagues. All in their own words. The Only Plane in the Sky is a unique, profound, and searing exploration of humanity on a day that changed the course of history, and all of our lives, 20 years ago. ...Show more
$32.99
NZD
Category: Biography / Memoir
The thrilling, cinematic untold story of nine young women, WWII resistance fighters, captured by the Nazis, who launched a breathtakingly bold escape and found their way home.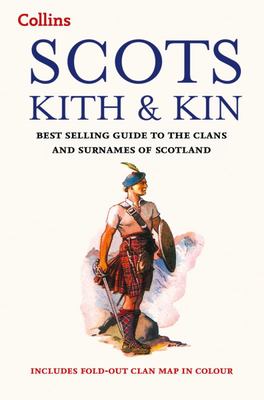 $19.99
NZD
Category: History | Series: Collins Scottish Collection
Guide to over 4,000 Scottish family names and their clan affiliations with pull out map of Scotland. Whether you are a Highlander curious in your local heritage or a second generation Scot living abroad and piecing together your origins, this book will help you track down your roots. Whether you are an Abbott or a Yuill the easy-to-use book will enable you to find: * Where and when your surname originated * The clan to which you belong * The history of your clan * The correct tartan to wear for any occasion Features a fold-out colour map of Scotland showing the homelands of the clans and illustrating significant events in Scottish history. ...Show more
$25.00
NZD
Category: History
The story of Aelfred the Great, his war against the Vikings and the foundations of modern Britain. In AD 865, a 'great host' of battle-hardened Norse warriors landed on England's eastern coast, overwhelmed East Anglia with terrifying swiftness and laid the North to waste. Ghosting along estuaries and in shore waters, in 871 they penetrated deep into the southern kingdom of Wessex, ruled over by a new and untested king, Ælfred son of Æðelwulf. It seemed as though the End of Days was come. Max Adams tells the story of the heroic efforts of Ælfred, his successors and fellow-kings of Britain, to adapt and survive in the face of an apocalyptic threat; and in so doing, to lay the foundations of the nations of modern Britain in all their regional diversity. ...Show more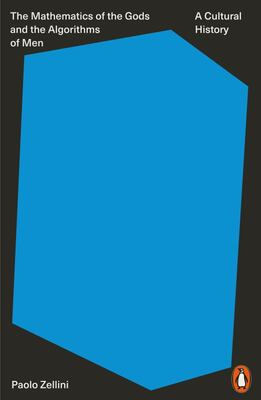 $25.45
NZD
Category: History
Is mathematics a discovery or an invention? Do numbers truly exist? What sort of reality do formulas describe? The complexity of mathematics - its abstract rules and obscure symbols - can seem very distant from the everyday. There are those things that are real and present, it is supposed, and then ther e are mathematical concepts: creations of our mind, mysterious tools for those unengaged with the world. Yet, from its most remote history and deepest purpose, mathematics has served not just as a way to understand and order, but also as a foundation for the reality it describes. In this elegant book, mathematician and philosopher Paolo Zellini offers a brief cultural and intellectual history of mathematics, ranging widely from the paradoxes of ancient Greece to the sacred altars of India, from Mesopotamian calculus to our own contemporary obsession with algorithms. Masterful and illuminating, The Mathematics of the Gods and the Algorithms of Men transforms our understanding of mathematical thinking, showing that it is inextricably linked with the philosophical and the religious as well as the mundane - and, indeed, with our own very human experience of the universe. ...Show more
$48.00
NZD
Category: History
Travel through the ages, year by year, in this visual history for children told on a timeline that stretches from prehistoric times to the modern day. In this updated volume, the historic timeline reaches to the present day, documenting recent events, including the Syrian War and the continuing explorat ion of space by the Juno and New Horizons probes. This unique book joins the dots of history together by putting historic events across the world on one timeline, from prehistoric people, key civilizations (Ancient Egyptians, Ancient Greeks, Romans, Aztecs, and Incas), world exploration, the Industrial Revolution, the American Civil War, the world wars, and walking on the Moon to the state of the world in the present day. Every timeline page is packed with pictures of original artefacts and paintings, to give a snapshot of a certain era. There are also special features that explain major events, such as the rise of the Roman Empire, or the fall of Communism. "Child of the Time" explores the lives of children in history, from the tough training of a young Spartan warrior to the lives of young pioneers on a wagon train heading west across America in the 20th century. A "Moment in Time" shows one large dramatic image to freeze-frame a particularly historic event, such as the first flight of the Wright Brothers. DK's History Year by Year shows the influences, patterns, and connections between the events that have shaped our world and reveal the history of the world as never before. ...Show more
$24.99
NZD
Category: History
THE INTERNATIONAL BESTSELLER A Guardian, Daily Telegraph, New Statesman and Daily Express Book of the Year 'Hugely, highly and happily recommended' Stephen Fry 'You should read Humankind. You'll learn a lot (I did) and you'll have good reason to feel better about the human race' Tim Harford 'Made me see humanity from a fresh perspective' Yuval Noah Harari It's a belief that unites the left and right, psychologists and philosophers, writers and historians. It drives the headlines that surround us and the laws that touch our lives. From Machiavelli to Hobbes, Freud to Dawkins, the roots of this belief have sunk deep into Western thought. Human beings, we're taught, are by nature selfish and governed by self-interest. Humankind makes a new argument- that it is realistic, as well as revolutionary, to assume that people are good. By thinking the worst of others, we bring out the worst in our politics and economics too. In this major book, internationally bestselling author Rutger Bregman takes some of the world's most famous studies and events and reframes them, providing a new perspective on the last 200,000 years of human history. From the real-life Lord of the Flies to the Blitz, a Siberian fox farm to an infamous New York murder, Stanley Milgram's Yale shock machine to the Stanford prison experiment, Bregman shows how believing in human kindness and altruism can be a new way to think and act as the foundation for achieving true change in our society. It is time for a new view of human nature.   ...Show more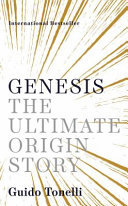 $38.35
NZD
Category: History
A visionary scientific account of the seven 'days' of creation, from a lead player in the hunt for the Higgs boson.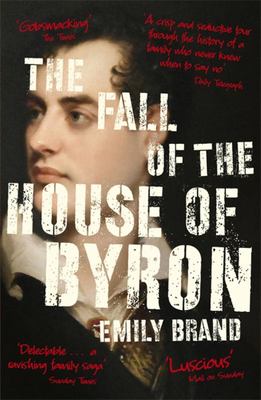 $28.00
NZD
Category: History
THE SUNDAY TIMES LITERATURE BOOKS OF THE YEAR MAIL ON SUNDAY BOOK OF THE YEAR BBC HISTORY BOOK OF THE YEAR THE RADIO 4 BOOK OF THE WEEK 'Delectable ... a ravishing family saga' Sunday Times 'Brings to life the colourful characters of the Georgian era's most notorious families with all the verve and skill of the era's finest novelists ... A powdered and pomaded, sordid and silk-swathed adventure' Hallie Rubenhold 'A chocolate box full of delicious gothic delights - jump in' Lucy Worsley 'Brand is a great historian, equal to the huge challenge of telling the story of history's most turbulent and colourful lives' Dan Snow 'A hauntingly beautiful portrait of the Byron dynasty' Rebecca Rideal In the early eighteenth century, Newstead Abbey was among the most admired aristocratic homes in England. It was the abode of William, 4th Baron Byron - a popular amateur composer and artist - and his teenage wife Frances. But by the end of the century, the building had become a crumbling and ill-cared-for ruin. Surrounded by wreckage of his inheritance, the 4th Baron's dissipated son and heir William, 5th Baron Byron - known to history as the 'Wicked Lord' - lay on his deathbed alongside a handful of remaining servants and amidst a thriving population of crickets. This was the home that a small, pudgy boy of ten from Aberdeen - who the world would later come to know as Lord Byron, the Romantic poet, soldier, and adventurer - would inherit in 1798. His family, he would come to learn, had in recent decades become known for almost unfathomable levels of scandal and impropriety, from elopement, murder, and kidnapping to adultery, coercion, and thrilling near-death experiences at sea. Just as it had shocked the society of Georgian London, the outlandish and scandalous story of the Byrons - and the myths that began to rise around it - would his influence his life and poetry for posterity. The Fall of the House of Byron follows the fates of Lord Byron's ancestors over three generations in a drama that begins in rural Nottinghamshire and plays out in the gentlemen's clubs of Georgian London, amid tempests on far-flung seas, and in the glamour of pre-revolutionary France. A compelling story of a prominent and controversial characters, it is a sumptuous family portrait and an electrifying work of social history. ...Show more