$40.00
NZD
Category: Spirituality
What would it be like to free yourself from limitations and soar beyond your boundaries? What can you do each day to discover inner peace and serenity? The Untethered Soul--now a #1 New York Times bestseller--offers simple yet profound answers to these questions. Whether this is your first exploration of inner space, or you've devoted your life to the inward journey, this book will transform your relationship with yourself and the world around you. You'll discover what you can do to put an end to the habitual thoughts and emotions that limit your consciousness. By tapping into traditions of meditation and mindfulness, author and spiritual teacher Michael A. Singer shows how the development of consciousness can enable us all to dwell in the present moment and let go of painful thoughts and memories that keep us from achieving happiness and self-realization. Copublished with the Institute of Noetic Sciences (IONS) TheUntethered Soul begins by walking you through your relationship with your thoughts and emotions, helping you uncover the source and fluctuations of your inner energy. It then delves into what you can do to free yourself from the habitual thoughts, emotions, and energy patterns that limit your consciousness. Finally, with perfect clarity, this book opens the door to a life lived in the freedom of your innermost being. The Untethered Soul has already touched the lives of countless readers -- the perfect gift for yourself, a loved one, or anyone who wants a keepsake edition of this remarkable book. ...Show more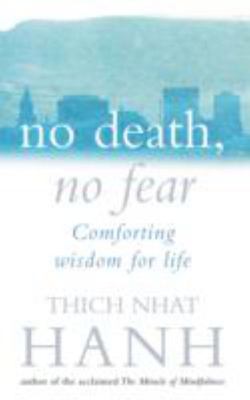 $38.00
NZD
Category: Spirituality
With this blend of stories, analogies and guided meditations, Thich Nhat Hanh shows how it is possible to live every day without being afraid of what will happen when we die. First published 2002.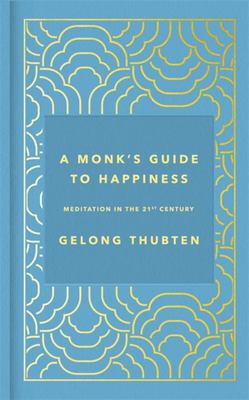 $38.00
NZD
Category: Spirituality
We're all on a search for happiness, but we're looking in the wrong places. Everyone looks externally to find contentment, we think material possessions will unlock our happiness. A Monk's Guide to Happiness explains how and why we need to look within, and connect to our true essence, in order to find peace. Everyone has the potential to be happy, after all, we're all 'hardwired' for happiness. But how do we get there? By meditating. Not just in the morning, but throughout the day by introducing micro moments so we never drop the mindfulness ball, even when we're busy. Meditation is more than just a stress-reduction tool or a relaxation therapy, it is the key to finding long-lasting happiness. Gelong Thubten, a Buddhist monk who has worked with everyone from Silicon Valley entrepreneurs to Ruby Wax and Benedict Cumberbatch, explores the theme of happiness in his debut book and explains how to bring meditation into our busy 21st century lives with simple exercises. ...Show more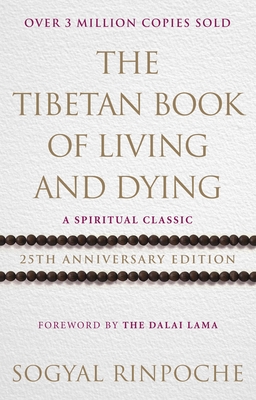 $40.00
NZD
Category: Spirituality
25th Anniversary EditionOver 3 Million Copies Sold'I couldn't give this book a higher recommendation' BILLY CONNOLLYWritten by the Buddhist meditation master and popular international speaker Sogyal Rinpoche, this highly acclaimed book clarifies the majestic vision of life and death that underlies the T ibetan Buddhist tradition. It includes not only a lucid, inspiring and complete introduction to the practice of meditation, but also advice on how to care for the dying with love and compassion, and how to bring them help of a spiritual kind. But there is much more besides in this classic work, which was written to inspire all who read it to begin the journey to enlightenment and so become 'servants of peace'. ...Show more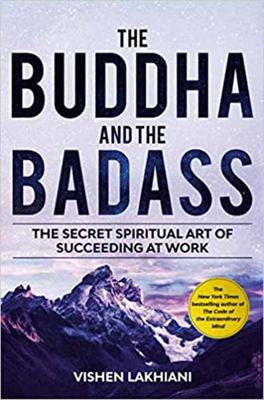 $37.00
NZD
Category: Spirituality
The Buddha and the Badass: The Secret Spiritual Art of Succeeding at Work is a call to action for business leaders or anyone who aspires to be one. Corporate pioneer Vishen Lakhiani reveals the revolutionary culture-hacking formula he used to grow Mindvalley, his burgeoning personal development business that went from $700 into a $50 Million business with zero funding. It's a clearly defined, five-step process that can transform your company into a magnet for the world's top talent, create a growth-centric culture, and engineer an environment of symbiotic co-creation, where the balance of autonomy, collaboration, and connection breeds happy, productive teams. You'll learn- How to attract the right people- Focus not on hiring into specific roles, but hiring people who fit the culture you're trying to build. How to create a motivated, inspired work culture- Vishen shares the four emotions that are dominant across all people looking for jobs so you can hire the right people. How to create a culture where employees live better lives outside of work- Vishen shares his theory that we should work for the "minimum effective dose"--working harder, not longer, taking advantage of short spikes of energy to get a lot done. How to coax the leadership instinct in your people- You should want your employees to be so good that they eventually leave you! How to prepare for the future of work- What will the workplace look like when AI and robots replace employees and universal income is implemented?This is a guide to transforming your beliefs and habits to realize happiness, achieve success, and fulfill your purpose, using the exact strategies Lakhiani used to fuel Mindvalley's explosive growth. ...Show more
$26.00
NZD
Category: Spirituality
THE NEW YORK TIMESNUMBER ONE BESTSELLERTHESUNDAY TIMESNUMBER ONE BESTSELLERSHORTLISTED FOR THE WELLCOME BOOK PRIZE 2017 'Finishing this book and then forgetting about it is simply not an option...Unmissable' New York TimesAt the age of thirty-six, on the verge of completing a decade?s training as a neur osurgeon, Paul Kalanithi was diagnosed with inoperable lung cancer. One day he was a doctor treating the dying, the next he was a patient struggling to live. When Breath Becomes Air chronicles Kalanithi?s transformation from a medical student asking what makes a virtuous and meaningful life into a neurosurgeon working in the core of human identity - the brain - and finally into a patient and a new father.What makes life worth living in the face of death? What do you do when when life is catastrophically interrupted? What does it mean to have a child as your own life fades away? Paul Kalanithi died while working on this profoundly moving book, yet his words live on as a guide to us all. When Breath Becomes Airis a life-affirming reflection on facing our mortality and on the relationship between doctor and patient, from a gifted writer who became both. ...Show more
$21.00
NZD
Category: Spirituality | Series: Classics Ser.
Traditionally attributed to Lao Tzu, an older contemporary of Confucius (551 - 479 BC), it is now thought that the work was compiled in about the fourth century BC. An anthology of wise sayings, it offers a model by which the individual can live rather than explaining the human place in the universe. Th e moral code it encourages is based on modesty and self-restraint, and the rewards reaped for such a life are harmony and flow of life. ...Show more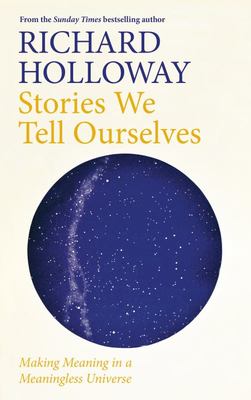 $33.00
NZD
Category: Spirituality
An examination of how we make sense of the world, from the Sunday Times bestselling author.
$50.00
NZD
Category: Spirituality
Archetypes are ancient, universal patterns of behavior that are embedded in what Carl Jung called the "collective unconscious." Caroline Myss has created a unique set of 72 Archetype Cards, each individually designed to provide the basic Light and Shadow Attributes of a different Archetype. The deck al so contains six blank cards on which you can create your own Archetypes. It comes with an instruction booklet explaining how to use the cards to help determine which Archetypes are most active in your psyche, and how they can lead you to achieve greater insights into your life. ...Show more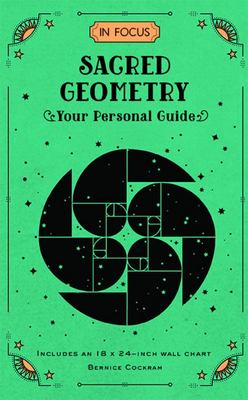 $28.00
NZD
Category: Spirituality | Series: In Focus Ser.
Sacred Geometry (In Focus) is your go-to reference for everything you need to know about sacred geometry.
$26.00
NZD
Category: Spirituality | Series: Penguin Modern Classics Ser.
We talk about sex more and more, but are we more liberated? The first part of Michel Foucault's landmark account of our evolving attitudes in the west shows how the nineteenth century, far from suppressing sexuality, led to an explosion of discussion about sex as a separate sphere of life for study and examination. As a result, he argues, we are making a science of sex which is devoted to the analysis of desire rather than the increase of pleasure. ...Show more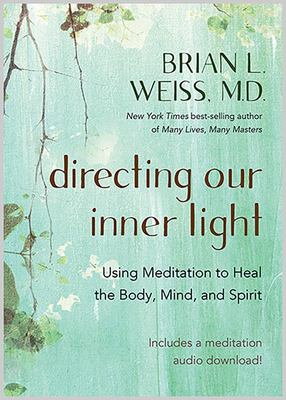 $26.00
NZD
Category: Spirituality
This book was previously published by Hay House as Meditation- Achieving Inner Peace and Tranquility in Your Life. In Directing Our Inner Light, Brian L. Weiss, M.D., offers an audio download of a guided meditation and explains the techniques he has used to help thousands of patients around the world h arness the healing powers of meditation. You'll learn how relaxation, visualization, and regression can be used to release fears in a holistic way, strengthen the immune system, and alleviate chronic pain and illness, among other benefits. The practice of meditation also helps rid the mind of stress, intrusive thoughts, and the pressures of the world, opening you up to what's truly important. The more you meditate, the further you move away from the level of everyday consciousness (encompassing frustration, anxiety, and worry), and the closer you draw to the higher perspective of enlightenment. As you progress along this path, it becomes easier to achieve increasingly higher levels of spirituality. ...Show more