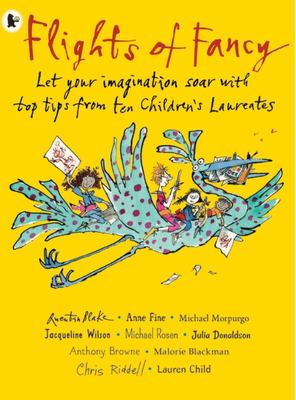 $20.00
NZD
Category: Bibliophilia
Quentin Blake – Anne Fine – Michael Morpurgo – Jacqueline Wilson – Michael Rosen – Anthony Browne – Julia Donaldson – Malorie Blackman – Chris Riddell – Lauren ChildThe exceptional talents behind some of the nation's best-loved books – from The Gruffalo to The BFG, We're Going on a Bear Hunt to the Char lie and Lola series – the Children's Laureates are the perfect ambassadors for children's literature. This beautiful gift anthology marks twenty wonderful years of the Laureateship, with stories, poems and pictures by all ten former honourees. Among others, Quentin Blake tells the stories behind his pictures of weird and wonderful beasts, Michael Morpurgo draws on childhood memories for a moving wartime tale and Michael Rosen plays with language and shapes in his witty, read-aloud poems. Each contribution is designed to inspire children to create their own work, and is accompanied by a note from the authors – rare insights from the finest talent in the world of children's books. Above all else, Flights of Fancy celebrates the Laureateship's most important achievement: encouraging children to let their imaginations soar. ...Show more
$30.00
NZD
Category: Bibliophilia
A look at the culture and fanaticism of book lovers, from beloved New York Times illustrator Grant Snider It's no secret, but we are judged by our bookshelves. We learn to read at an early age, and as we grow older we shed our beloved books for new ones. But some of us surround ourselves with books. We collect them, decorate with them, are inspired by them, and treat our books as sacred objects. In this lighthearted collection of one- and two-page comics, writer-artist Grant Snider explores bookishness in all its forms, and the love of writing and reading, building on the beloved literary comics featured on his website, Incidental Comics. With a striking package including a die-cut cover, I Will Judge You By Your Bookshelf is the perfect gift for bookworms of all ages. ...Show more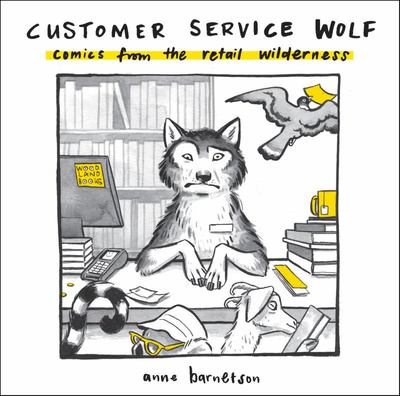 $25.00
NZD
Category: Bibliophilia
Join Customer Service Wolf and colleagues as they navigate the most awkward customer interactions imaginable, plus a few that are beyond imagination. From bookseller and artist Anne Barnetson comes this charming, hilarious and perfectly observed snapshot of life behind the counter.
$38.00
NZD
Category: Bibliophilia
From the Sunday Times bestselling author of The Last Act of Love.'Reading has saved my life, again and again, and has held my hand through every difficult time' For as long as she can remember, Cathy Rentzenbrink has lost and found herself in stories. Growing up she was rarely seen without her nose in a book and read in secret long after lights out. When tragedy struck, books kept her afloat. Eventually they lit the way to a new path, first as a bookseller and then as a writer. No matter what the future holds, reading will always help. Dear Reader is a moving, funny and joyous exploration of how books can change the course of your life, packed with recommendations from one reader to another. ...Show more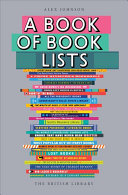 $25.00
NZD
Category: Bibliophilia
This is a book of book lists. Lists that make you smile, make you wonder, and see titles together in entirely new ways. From Bin Laden's bookshelf to the books most frequently left in hotels, from prisoners' favorite books to Member of Parliaments' most borrowed books, these lists are proof that a perso n's bookcase tells you everything you need to know about them, and sometimes more besides. ...Show more
$120.00
NZD
Category: Bibliophilia
Lose yourself in the pages of this showcase of some of the most beautiful, innovative, and successful bookshops around the world. Bookshops are powerful places with the -freedom to deep-dive into their niche, from -cooking to cartoons, architecture to anarchy. - Do you read me? reconsiders the bookshop as a cornerstone of the community, where subcultures have the physical space to thrive. Bookshops are universally recognized as marketplaces of knowledge, curiosity, inspiration, and entertainment. They also promote communication and tolerance across cultures and have become destinations for both local communities and travelers. Within a changing media environment their role has been shifting, leading their overseers to pursue different ways to engage with their customers and build local--and sometimes even regional--support for their businesses. Do you read me? seeks out the most innovative and beautiful bookshops achieving this, sharing their concepts and celebrating book culture in all its glorious forms. ...Show more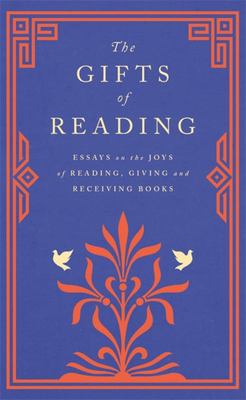 Gifts of Reading
by Jennie Orchard (Curated by); Robert Macfarlane; Jackie Morris; William Boyd; Candice Carty-Williams; Chigozie Obioma; Philip Pullman; Imtiaz Dharker; Roddy Doyle; Pico Iyer; Andy Miller
$38.00
NZD
Category: Bibliophilia
'This story, like so many stories, begins with a gift. The gift, like so many gifts, was a book...' So begins the essay by Robert Macfarlane that inspired this collection.In this cornucopia of an anthology, you will find essays by some of the world's most beloved novelists, nonfiction writers, essayists and poets.'You will see books taking flight in flocks, migrating around the world, landing in people's hearts and changing them for a day or a year or a lifetime.'You will see books sparking wonder or anger; throwing open windows into other languages, other cultures, other minds; causing people to fall in love or to fight for what is right.'And more than anything, over and over again, you will see books and words being given, received and read - and in turn prompting further generosity.'Published to coincide with the 20th anniversary of global literacy non-profit, Room to Read, The Gifts of Reading forms inspiring, unforgettable, irresistible proof of the power and necessity of books and reading.Inspired by Robert MacfarlaneCurated by Jennie OrchardWith contributions by: William Boyd, Candice Carty-Williams, Imtiaz Dharker, Roddy Doyle, Pico Iyer, Andy Miller, Jackie Morris, Jan Morris, Sisonke Msimang, Dina Nayeri, Chigozie Obioma, Michael Ondaatje, David PillingMax Porter, Philip Pullman, Alice Pung, Jancis Robinson, S.F.Said, Madeleine Thien, Salley Vickers, John Wood and Markus Zusak ...Show more
$28.00
NZD
Category: Bibliophilia | Series: Canons
Why were so many authors of the greatest works of literature consumed by alcoholism? In The Trip to Echo Spring, Olivia Laing takes a journey across America, examining the links between creativity and drink in the overlapping work and lives of six extraordinary men: F. Scott Fitzgerald, Ernest Hemingway , Tennessee Williams, John Berryman, John Cheever and Raymond Carver.From Hemingway's Key West to Williams's New Orleans, Laing pieces together a topographical map of alcoholism, and strips away the tangle of mythology to reveal the terrible price creativity can exert. ...Show more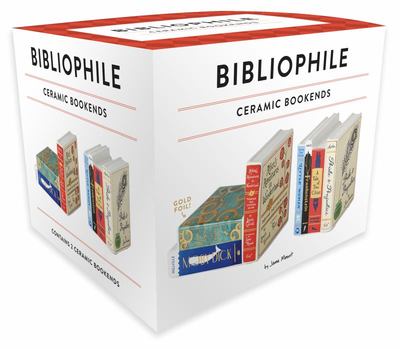 $100.00
NZD
Category: Bibliophilia | Series: Bibliophile Ser.
An essential addition to the bibliophile's library! These charming, colorful bookends feature hand-painted book covers, featuring the timeless novels Pride and Prejudice, Alice in Wonderland, Moby Dick, Frankenstein, A Tale of Two Cities, Jane Eyre, and Little Women. The artwork is printed on durable, w eighty ceramic bookends with non-skid pads for a winning combination of form and function. *⊂ BELOVED ARTIST AND SERIES: Jane Mount has a large and devoted following on Instagram, and books and stationery products featuring her iconic paintings of book stacks have sold thousands of copies. *⊂ CHARMING DÉCOR PIECE: What better way to show off how much you love books than with book-themed bookends? Bring Jane Mount's work into your own home in a whimsical and functional way. Frame your books with them, or display them on their own as an eye-catching piece of décor. *⊂ CELEBRATE THE CLASSICS: The bookends feature some of history's greatest literature, including Pride and Prejudice, Alice in Wonderland, Moby Dick, Frankenstein, A Tale of Two Cities, Jane Eyre, and Little Women. *⊂ FUNCTIONAL AND GORGEOUS: Made from heavy, durable ceramic, with non-skid pads, these bookends will last for years. And the full-color, hand-painted illustrations, with touches of gold foil, will be at home on even the fanciest bookshelf. *⊂ GREAT GIFT FOR LITERARY LOVERS: The perfect gift for avid writers, readers, or lovers of classic literature or of Jane Mount's colorful and charming artwork. ...Show more
$0.00
NZD
Category: Bibliophilia
'The right book has a neverendingness, and so does the right bookshop.' This is the story of our love affair with books, whether we arrange them on our shelves, inhale their smell, scrawl in their margins or just curl up with them in bed. Taking us on a journey through comfort reads, street book stalls , mythical libraries, itinerant pedlars, radical pamphleteers, extraordinary bookshop customers and fanatical collectors, Canterbury bookseller Martin Latham uncovers the curious history of our book obsession - and his own. Part cultural history, part literary love letter and part reluctant memoir, this is the tale of one bookseller and many, many books. ...Show more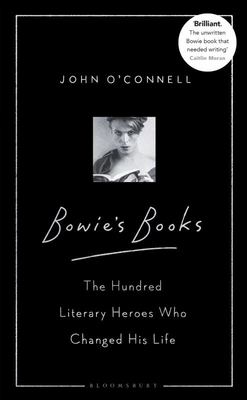 $39.00
NZD
Category: Bibliophilia
David Bowie once said that his idea of perfect happiness was reading. Three years before he died, he made a list of the one hundred books that had transformed his life - a list that formed something akin to an autobiography. From Lolita to Madame Bovary, the Beano to The Iliad, these were the books that had fuelled his creativity and shaped who he was. In Bowie's Books, John O'Connell explores this list in the form of one hundred short essays, each offering a perspective on the man, performer and creator that is Bowie, his work as an artist and the era that he lived in. Bowie's Books is much more than a list of books you should read in your lifetime: it is a unique insight into one of the greatest minds of our times, and an indispensable part of the legacy that Bowie left behind. ...Show more