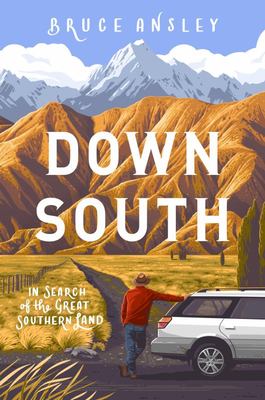 $50.00
NZD
Category: Travel
In Down South, writer Bruce Ansley goes on a journey back to his beloved South Island. From Curio Bay to Golden Bay, in Down South writer Bruce Ansley sets off on a vast expedition across the South Island, Te Waipounamu, visiting the places and people who hold clues to the south's famous character. Not so very long ago, the South Island had most of New Zealand's people and just about all of the money. Gold miners found fortunes in the hills and rivers, sheep barons straddled mountains, valleys and plains. Wealthy southerners ruled the government. Where now lies the South Island's golden fleece? And what is its future? ...Show more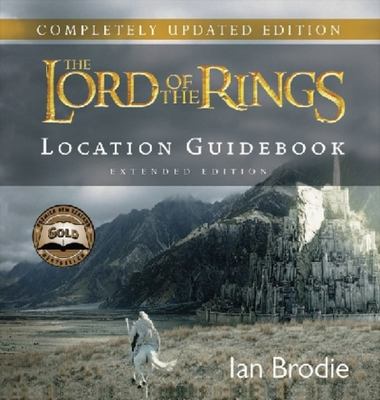 $46.00
NZD
Category: Travel | Series: Lord of the Rings Film Tie-In
Since the first screening of The Lord of the Rings: The Fellowship of the Ring in 2001, New Zealand has become the embodiment of Middle-earth to millions of moviegoers and Tolkien readers the world over. This definitive full-colour guidebook, updated in 2011, showcases the principal movie-set locations around New Zealand as seen in all three films. A perfect reference book for everyone enchanted by the beauty of the locations in the movie trilogy, it contains valuable background information and exclusive anecdotes about the filming, with sections written specially by Sir Peter Jackson, Alan Lee, Sir Richard Taylor and Barrie Osborne, plus contributions from the cast and crew. Also includes: Exclusive movie and new location photographs; Specialty maps and location directions; GPS references to location sites; Touring information for travellers including accommodation and restaurants; Useful Internet addresses. ...Show more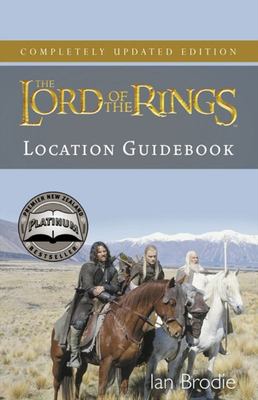 $29.00
NZD
Category: Travel
New Zealand has become the embodiment of Middle-earth to millions of moviegoers and Tolkien readers the world over. This full-colour guidebook showcases the principal movie set locations around New Zealand as seen in all three 'Lord of the Rings' films.
$30.00
NZD
"It is the driest, flattest, hottest, most desiccated, infertile and climatically aggressive of all the inhabited continents and still Australia teems with life u a large portion of it quite deadly. In fact, Australia has more things that can kill you in a very nasty way than anywhere else. Ignoring suc h dangers u and yet curiously obsessed by them u Bill Bryson journeyed to Australia and promptly fell in love with the country. And who can blame him? The people are cheerful, extrovert, quick-witted and unfailingly obliging- their cities are safe and clean and nearly always built on water; the food is excellent; the beer is cold and the sun nearly always shines. Life doesn't get much better than thisa" ...Show more
$40.00
NZD
Category: Travel
35 trips that highlight some of the most interesting, scenic and rewarding railway journeys in Australia and New Zealand. They include the renowned long-distance journeys, such as The Indian Pacific in Australia that takes travellers on a three-day trip from Perth to Sydney or the The Northern Explorer in New Zealand's North Island that stretches from Wellington to Auckland, as well as those that traverse stunning scenery, such as New Zealand's TranzAlpine train or the Spirit of the Outback in Australia. There are also routes on which restored steam locomotives operate and other lines included for the wonder of their engineering. Trains are a great way to travel in these countries, taking you at ground level past superb scenery that often cannot be seen by any other means of transport. David Bowden's entertaining text describes the route, the major features of interest along the way and any special technical details about the locomotive or the track. ...Show more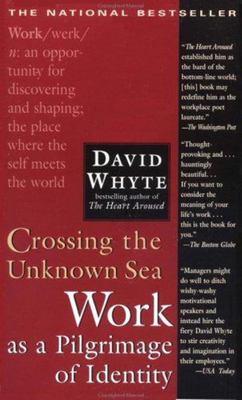 $28.00
NZD
Category: Travel
Crossing the Unknown Sea shows how poetry and practicality, far from being mutually exclusive, reinforce each other to give every aspect of our lives meaning and direction. For anyone who wants to deepen their connection to their work-or find out what their life's work is-this book is essential to navig ating the way. "Readers who accept poet and Fortune 500 consultant Whyte's invitation to enter into 'an imaginative conversation about life and work' are likely to be challenged as well as delighted by the beauty of his writing and the expansiveness of his views. Gracefully using the metaphor of a sea voyage to depict the journey through the world of work, Whyte views work not only as a means of support, but as a means for interacting with the world and developing self-expression and identity...An abundance of provocative ideas... thoughtful readers will wholeheart-edly savor this book."--Publishers Weekly (starred review) ...Show more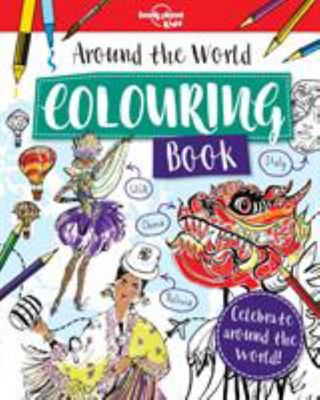 $15.00
NZD
Category: Travel | Series: Lonely Planet Kids
Discover a world of amazing cultural festivals--all ready to be brought to life by you! Pick your favourite colours and create vibrant masks, hot air balloons, sun gods and more as you travel the globe to celebrate Diwali in India, Carnevale in Venice, Day of the Dead in Mexico City, and beyond. Lonely Planet Kids' Around the World Colouring Bookis packed with photos, illustrations and fun facts about a variety of cultures, with plenty of blank spaces to fill. Festivals and scenes include: Independence Day in the USA Montreal International Jazz Festival musicians Albuquerque International Balloon Fiesta Buenos Aires's Tango Festival St Patrick's Day in Ireland German Christmas markets Breaking the fast of Ramadan in Turkey Timkat festival of baptism in Ethiopia Dragon and lion dances of Chinese New Year Naadam games festival in Mongolia Yeouido Cherry Blossom Festival in South Korea The world's biggest water fight at Songkran, Thailand Hungry Ghost Festival in Malaysia New Year's Eve in Sydney Also available: -Around the World Craft & Design Book-Around the World Fashion Sketchbook About Lonely Planet Kids:Lonely Planet Kids - an imprint of the world's leading travel authority Lonely Planet - published its first book in 2011. Over the past 45 years, Lonely Planet has grown a dedicated global community of travellers, many of whom are now sharing a passion for exploration with their children. Lonely Planet Kids educates and encourages young readers at home and in school to learn about the world with engaging books on culture, sociology, geography, nature, history, space and more. We want to inspire the next generation of global citizens and help kids and their parents to approach life in a way that makes every day an adventure. Come explore! ...Show more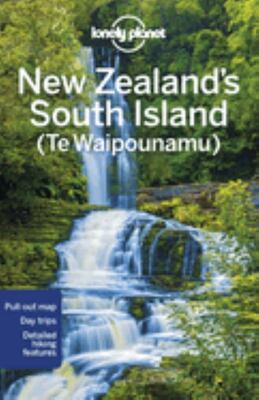 New Zealand's South Island 6
by Lonely Planet Publications Staff; Brett Atkinson; Andrew Bain; Peter Dragicevich; Samantha Forge; Anita Isalska
$34.00
NZD
Category: Travel | Series: Travel Guide Ser.
Lonely Planet: The world's leading travel guide publisher Lonely PlanetNew Zealand's South Islandis your passport to the most relevant, up-to-date advice on what to see and skip, and what hidden discoveries await you. Gaze upon the spectacular ice flows of Fox Glacier, commune with marine life at Kaiko ura, and relive your adventures over dinner in Queenstown; all with your trusted travel companion. Get to the heart of New Zealand's South Island and begin your journey now! Inside Lonely Planet New Zealand South Island: Colour maps and images throughout Highlightsand itinerarieshelp you tailor your trip to your personal needs and interests Insider tipsto save time and money and get around like a local, avoiding crowds and trouble spots Essential infoat your fingertips- hours of operation, phone numbers, websites, transit tips, prices Honest reviews for all budgets- eating, sleeping, sight-seeing, going out, shopping, hidden gems that most guidebooks miss Cultural insightsgive you a richer, more rewarding travel experience - history, art, music, M?ori language and culture, wildlife, cuisine, wine, landscapes, politics, literature, cinema. Free, convenient pull-outNew Zealand Touringsheet-map(included in print version), plus over 55 maps CoversMarlborough, Nelson, West Coast, Christchurch, Canterbury, Dunedi, Otago, Queenstown, Wanaka, Fiordland, Southlandand more The Perfect Choice: Lonely PlanetNew Zealand's South Island,our most comprehensive guide to New Zealand's South Island, is perfect for both exploring top sights and taking roads less travelled. Also check out Lonely Planet New Zealand's North Island. Looking for more coverage? Check out Lonely Planet New Zealandfor a comprehensive look at what the whole country has to offer. Authors:Written and researched by Lonely Planet, Charles Rawlings-Way, Sarah Bennett, Peter Dragicevich, Lee Slater. About Lonely Planet: Since 1973, Lonely Planet has become the world's leading travel media company with guidebooks to every destination, an award-winning website, mobile and digital travel products, and a dedicated traveller community. Lonely Planet covers must-see spots but also enables curious travellers to get off beaten paths to understand more of the culture of the places in which they find themselves. ...Show more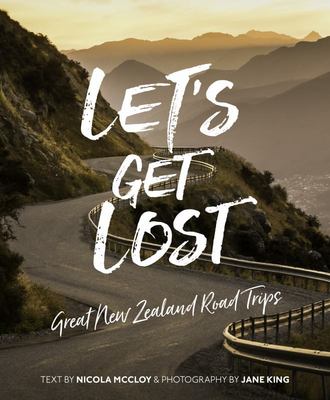 $45.00
NZD
Category: Travel
There are few things as sweet as throwing some clothes, your togs, your jandals, a chilly bin, some good sounds and your best mate into the car and shouting, 'ROADIE!' as you gleefully leave your everyday life behind for a few days. Chuck this book in while you're at it. Traversing the offbeat, awesom e and out-and-out fun, Let's Get Lostis a guide to the real New Zealand that few of us get a chance to explore. In its pages, you'll pass through the sausage capital of New Zealand, encounter amazing geothermal springs, take a dip in a secret lake, visit a village entirely populated by guinea pigs, find culture and cuisine in the most unlikely of places, soak up home-grown histories the country over, and share a yarn with many a local good bugger. Let's Get Lostwill inspire you to get out there and encounter the wild and unknown, and take in some of the best this fantastic country has to offer. ...Show more
$38.00
NZD
Category: Travel
A glimpse of life inside the world's most secretive country, as told by Britain's best-loved travel writer. In May 2018, former Monty Python stalwart and intrepid globetrotter Michael Palin spent two weeks in the notoriously secretive Democratic People's Republic of Korea, a cut-off land without interne t or phone signal, where the countryside has barely moved beyond a centuries-old peasant economy but where the cities have gleaming skyscrapers and luxurious underground train stations. His resulting documentary for Channel 5 was widely acclaimed. Now he shares his day-by-day diary of his visit, in which he describes not only what he saw - and his fleeting views of what the authorities didn't want him to see - but recounts the conversations he had with the country's inhabitants, talks candidly about his encounters with officialdom, and records his musings about a land wholly unlike any other he has ever visited - one that inspires fascination and fear in equal measure. Written with Palin's trademark warmth and wit, and illustrated with beautiful colour photographs throughout, the journal offers a rare insight into the North Korea behind the headlines. ...Show more