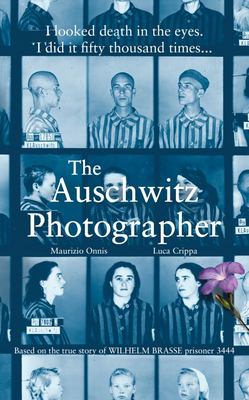 $38.00
NZD
Category: War
'I looked death in the eyes. I did it fifty thousand times...' Wilhelm Brasse When Germany invaded Wilhelm Brasse's native Poland in 1939, he was asked to swear allegiance to Hitler and join the Wehrmacht. He refused. He was deported to Auschwitz concentration camp as political prisoner number 3444. A trained portrait photographer, he was ordered by the SS to record the inner workings of the camp. He began by taking identification photographs of the prisoners as they entered the camp, went on to capture the criminal medical experiments of Josef Mengele, and also recorded executions. Between 1940 and 1945, Brasse took around 50,000 photographs of the horror around him. He took them because he had no choice. Eventually, Brasse's conscience wouldn't allow him to hide behind his camera. First he risked his life by joining the camp's Resistance movement, faking documents for prisoners, trying to smuggle images to the outside world to reveal what was happening. Then, when Soviet troops finally advanced on the camp to liberate it, Brasse refused SS orders to destroy his photographs. 'Because the world must know,' he said. For readers of The Librarian of Auschwitz and The Boy Who Followed His Father into Auschwitz, this extraordinary true story of horror, hope and courage lies at the very heart of the Holocaust. 'Brasse has left us with a powerful legacy in images. Because of them we can see the victims of the Holocaust as human and not statistics.' Fergal Keane   ...Show more
$35.00
NZD
Category: War
The true story of a detective, two bronze horses and the dictator who set the world on fire. When detective Arthur Brand is summoned to a meeting with one of the most dangerous men in the art world, he learns that a clue has emerged that could solve one of the Second World War's unexplained mysteries- w hat really happened to the Striding Horses, Hitler's favourite statue, which disappeared during the bombing of Berlin. As Brand goes undercover to find the horses, he discovers a terrifying world ruled by neo-Nazis and former KGB agents, where Third Reich memorabilia sells for millions of dollars. The stakes get ever higher as Brand carefully lays his trap to catch the criminal masterminds trying to sell the statue on the black market. But who are they? And will he manage to bring them to justice before they discover his real identity? With a plot worthy of John Le Carre, Hitler's Horses is a thrilling retelling of one of history's most extraordinary heists. ...Show more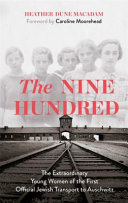 $27.99
NZD
Category: War
'Books such as this are essential: they remind modern readers of events that should never be forgotten' - Caroline Moorehead On March 25, 1942, nearly a thousand young, unmarried Jewish women boarded a train in Poprad, Slovakia. Filled with a sense of adventure and national pride, they left their parent s' homes wearing their best clothes and confidently waving good-bye. Believing they were going to work in a factory for a few months, they were eager to report for government service. Instead, the young women-many of them teenagers-were sent to Auschwitz. Their government paid 500 Reichsmarks (about £160) apiece for the Nazis to take them as slave labour. Of those 999 innocent deportees, only a few would survive. The facts of the first official Jewish transport to Auschwitz are little known, yet profoundly relevant today. These were not resistance fighters or prisoners of war. There were no men among them. Sent to almost certain death, the young women were powerless and insignificant not only because they were Jewish-but also because they were female. Now, acclaimed author Heather Dune Macadam reveals their poignant stories, drawing on extensive interviews with survivors, and consulting with historians, witnesses, and relatives of those first deportees to create an important addition to Holocaust literature and women's history. ...Show more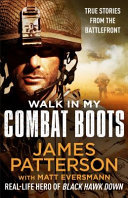 $37.00
NZD
Category: War
Written with Matt Eversmann, the real-life hero of Black Hawk Down, James Patterson brings us true stories of life on the battlefront In Walk in My Combat Boots, men and women from all branches of the US military - Army, Navy Air Force, Marine Corps - share the moments of their service that matter most. These powerful true stories of courage, honour and duty from those who have sacrificed are at once humbling and inspiring. What defines them is the shared ethos- 'We all need to serve something bigger than ourselves.' Whether they're jumping out of planes, being shot at on the ground, or feeling like they might never get back home, 'When the fear shows up,' explains a Marine Corps rifleman, 'I tell myself I can do it - I will do it. And I do.' From armour technicians and tank commanders to truck drivers, from combat medics and flight nurses to psychological operatives, from training to deployment in country all across the globe - and post-tour life on the home front - each and every one of these heroes embodies the warrior spirit in their daily work. ...Show more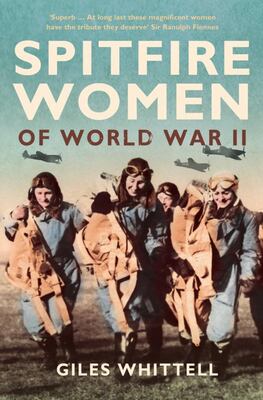 $26.00
NZD
Category: War
The story of the unsung heroines who flew the newest, fastest, aeroplanes in World War II -- mostly in southern England where the RAF was desperately short of pilots. Why would the well-bred daughter of a New England factory-owner brave the U-boat blockades of the North Atlantic in the bitter winter of 1941? What made a South African diamond heiress give up her life of house parties and London balls to spend the war in a freezing barracks on the Solent? And why did young Margaret Frost start lying to her father during the Battle of Britain? They -- and scores of other women -- weren't allowed to fly in combat, but what they did was nearly as dangerous. Unarmed and without instruments or radios, they delivered planes for the Air Transport Auxiliary to the RAF bases from which male pilots flew into battle. At the mercy of the weather and any long-range enemy aircraft that pounced on them, dozens of these women died, among them Amy Johnson, Britain's most famous flyer. But the survivors shared four unrepeatable years of life, adrenaline and love. The story of this 'tough bunch of babes' (in the words of one of them) has never been told properly before.The author has interviewed all the surviving women pilots, who came not just from the shires of England, but also from the U. ...Show more
$33.00
NZD
Category: War
From the author of El Narco, a searing investigation into the enormous black market for firearms, essential to cartels and gangs in the drug trade and contributing to the epidemic of mass shootings. The gun control debate is revived with every mass shooting. But far more people die from gun deaths on th e street corners of inner city America and across the border as Mexico's powerful cartels battle to control the drug trade. Guns and drugs aren't often connected in our heated discussions of gun control but they should be. In Ioan Grillo's groundbreaking new work of investigative journalism, he shows us this connection by following the market for guns in the Americas and how it has made the continent the most murderous on earth. Grillo travels to gun manufacturers, strolls the aisles of gun shows and gun shops, talks to FBI agents who have infiltrated biker gangs, hangs out on Baltimore street corners, and visits the ATF gun tracing center in Virginia. Along the way, he details the many ways that legal guns can cross over into the black market and into the hands of criminals, fueling violence here and south of the border. Simple legislative measures would help close these loopholes, but America's powerful gun lobby is uncompromising in its defense of the hallowed Second Amendment. Perhaps, however, if guns were seen not as symbols of freedom, but as key accessories in our epidemics of addiction, the conversation would shift. Blood Gun Money is that conversation shifter. ...Show more
$33.00
NZD
Category: War
The legendary Australian ship's cat who survived the sinking of HMAS Perth and the Thai-Burma Railway. Just after midnight on the 1st March 1942, Australia's most celebrated cruiser, HMAS Perth, was sunk by Japanese naval forces in the Sunda Strait off the coast of Java. Of the 681 men aboard, 328 survi ved the sinking and made it to shore - and one cat. Her name was Red Lead, and she was the ship's cat, beloved by the crew and by HMAS Perth's legendary captain Hec Waller. But surviving shell fire, torpedoes and the fierce currents of the Sunda Strait was only the start of the terrible trials Red Lead and the surviving crew were to face over the next three and a half years. From Java to Changi and then on the Thai-Burma Railway, Red Lead was to act as a companion, mascot and occasional hunter of food for a small group of sailors who made it their mission to keep her alive in some of the most hellish prison camps on earth.Red Lead's extraordinary story is one of courage, loyalty and love amidst battle, imprisonment and death, brought vividly to life by bestselling author Roland Perry.           ...Show more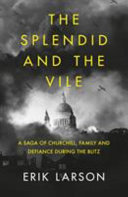 $37.99
NZD
Category: War
The #1 New York Times bestselling author of The Devil in the White City and Dead Wake delivers a fresh and compelling portrait of Winston Churchill and London during the Blitz "A bravura performance by one of America's greatest storytellers."--NPR NAMED ONE OF THE MOST ANTICIPATED BOOKS OF 2020 BY The Washington Post * HuffPost * The Seattle Times * Lit Hub * The Week * PopSugar On Winston Churchill's first day as prime minister, Adolf Hitler invaded Holland and Belgium. Poland and Czechoslovakia had already fallen, and the Dunkirk evacuation was just two weeks away. For the next twelve months, Hitler would wage a relentless bombing campaign, killing 45,000 Britons. It was up to Churchill to hold his country together and persuade President Franklin Roosevelt that Britain was a worthy ally--and willing to fight to the end. In The Splendid and the Vile, Erik Larson shows, in cinematic detail, how Churchill taught the British people "the art of being fearless." It is a story of political brinkmanship, but it's also an intimate domestic drama, set against the backdrop of Churchill's prime-ministerial country home, Chequers; his wartime retreat, Ditchley, where he and his entourage go when the moon is brightest and the bombing threat is highest; and of course 10 Downing Street in London. Drawing on diaries, original archival documents, and once-secret intelligence reports--some released only recently--Larson provides a new lens on London's darkest year through the day-to-day experience of Churchill and his family: his wife, Clementine; their youngest daughter, Mary, who chafes against her parents' wartime protectiveness; their son, Randolph, and his beautiful, unhappy wife, Pamela; Pamela's illicit lover, a dashing American emissary; and the advisers in Churchill's "Secret Circle," to whom he turns in the hardest moments.   The Splendid and the Vile takes readers out of today's political dysfunction and back to a time of true leadership, when, in the face of unrelenting horror, Churchill's eloquence, courage, and perseverance bound a country, and a family, together. ...Show more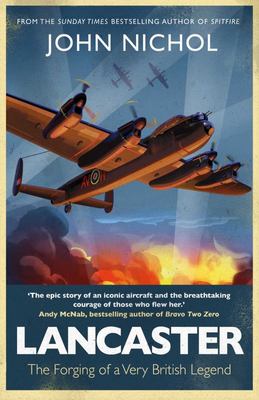 $38.00
NZD
Category: War
'The epic story of an iconic aircraft and the breathtaking courage of those who flew her' Andy McNab, bestselling author of Bravo Two Zero 'Compelling, thrilling and rooted in quite extraordinary human drama' James Holland, author of Normandy 44 From John Nichol, the Sunday Times bestselling author of S pitfire, comes a passionate and profoundly moving tribute to the Lancaster bomber, its heroic crews and the men and women who kept her airborne during the country's greatest hour of need. 'The Avro Lancaster is an aviation icon; revered, romanticised, loved. Without her, and the bravery of those who flew her, the freedom we enjoy today would not exist.' Sir Arthur Harris, the controversial chief of Royal Air Force Bomber Command, described the Lancaster as his 'shining sword' and the 'greatest single factor in winning the war'. RAF bomber squadrons carried out offensive operations from the first day of the Second World War until the very last, more than five and a half years later. They flew nearly 300,000 sorties and dropped around a million tons of explosives, as well as life-saving supplies. Over 10,000 of their aircraft never returned. Of the 7,377 Lancasters built during the conflict, more than half were lost to enemy action or training accidents. The human cost was staggering. Of the 125,000 men who served in Bomber Command, over 55,000 were killed and another 8,400 were wounded. Some 10,000 survived being shot down, only to become prisoners of war. In simple, brutal terms, Harris's aircrew had only a 40 per cent chance of surviving the war unscathed. Former RAF Tornado Navigator, Gulf War veteran and bestselling author John Nichol now tells the inspiring and moving story of this legendary aircraft that took the fight deep into the heart of Nazi Germany. ...Show more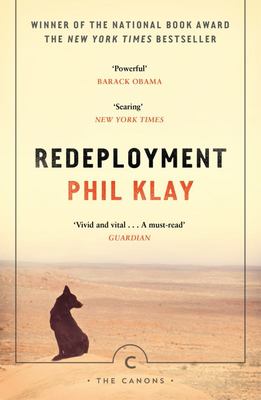 $0.00
NZD
Category: War | Series: Canons Ser.
The New York Times bestselling and National Book Award-winning story collection which takes readers to the frontline of the Iraq wars. 'A must read' - Guardian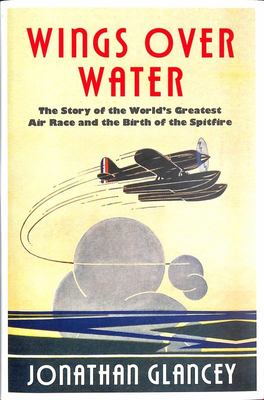 $45.00
NZD
Category: War
The thrilling story of the Schneider Trophy, a series of glamorous air races that captivated both sides of the Atlantic and became a driver and celebration of speed and engineering prowess.
$33.00
NZD
Category: War
Heather Morris, author of the internationally bestselling novels The Tattooist of Auschwitz and Cilka's Journey, grew up on a farm in rural New Zealand. On her way back across the paddocks from school, Heather would visit her great-grandfather and listen to his experiences of war - stories he told only Heather. From a young age Heather discovered that people would tell her their stories if she stopped and listened. In Stories of Hope, Heather Morris will explore the art of listening - a skill she employed when she met Lale Sokolov, the Tattooist of Auschwitz. It was her ability to listen that led him to entrust her with his story. Stories of Hope will examine Heather's extraordinary journey, in the form of a series of beautifully rendered tales of the people she has met, the remarkable stories they have shared with her, and the lessons they hold for us all.   ...Show more