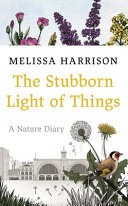 $33.00
NZD
Category: Nature Writing
A nature diary by award-winning novelist and nature writer Melissa Harrison, following her journey from urban south London to the rural Suffolk countryside. 'A writer of great gifts.' Robert Macfarlane 'A nature writer with a knowledge and eye for detail that recalls Thomas Hardy and John McGahern.' Th e Times When I lived in London I barely noticed the winter solstice. Nothing slowed, contracted or dimmed to mark the shortest day of the year, for, like all cities, London has all but left such trifling considerations behind. But now I am in Suffolk, and the difference could not be more marked. I wake in dim half-light, the yellow windows of nearby farmhouses glimmering across frost-white fields. At three the rooks begin to gather in the leafless trees, and flocks of starlings start to move from place to place. When darkness falls, the nights are blacker than I've ever seen, the starfield so breathtaking that Orion and the Plough are lost amid a million other points of light. The Stubborn Light of Things will transform the way you see the world. A Londoner for over twenty years, moving from flat to Tube to air-conditioned office, Melissa Harrison knew what it was to be insulated from the seasons. Adopting a dog and going on daily walks helped reconnect her with the cycle of the year and the quiet richness of nature all around her: swifts nesting in a nearby church; ivy-leaved toadflax growing out of brick walls; the first blackbird's song; an exhilarating glimpse of a hobby over Tooting Common. Moving from scrappy city verges to ancient, rural Suffolk, where Harrison eventually relocates, this diary - compiled from her beloved Nature Notebook column in The Times - maps her joyful engagement with the natural world and demonstrates how we must first learn to see, and then act to preserve, the beauty we have on our doorsteps - no matter where we live. A perceptive and powerful call-to-arms written in mesmerising prose, The Stubborn Light of Things confirms Harrison as a central voice in British nature writing. ...Show more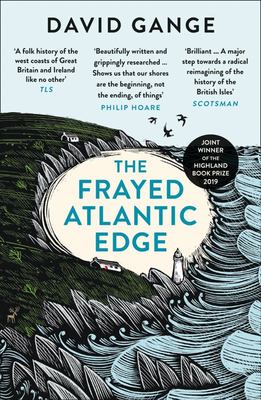 $28.00
NZD
Category: Rivers & Oceans
'This is the book that has been wanting to be written for decades: the ragged fringe of Britain as a laboratory for the human spirit' Adam Nicolson Over the course of a year, leading historian and nature writer David Gange kayaked the weather-ravaged coasts of Atlantic Britain and Ireland from north to south: every cove, sound, inlet, island. The idea was to travel slowly and close to the water: in touch with both the natural world and the histories of communities on Atlantic coastlines. The story of his journey is one of staggering adventure, range and beauty. For too long, Gange argues, the significance of coasts has been underestimated, and the potential of small boats as tools to make sense of these histories rarely explored. This book seeks to put that imbalance right. Paddling alone in sun and storms, among dozens of whales and countless seabirds, Gange and his kayak travelled through a Shetland summer, Scottish winter and Irish spring before reaching Wales and Cornwall. Sitting low in the water, as did millions in eras when coasts were the main arteries of trade and communication, Gange describes, in captivating prose and loving detail, the experiences of kayaking, coastal living and historical discovery. Drawing on the archives of islands and coastal towns, as well as their vast poetic literatures in many languages, he shows that the neglected histories of these stunning regions are of real importance in understanding both the past and future of the whole archipelago. It is a history of Britain and Ireland like no other. ...Show more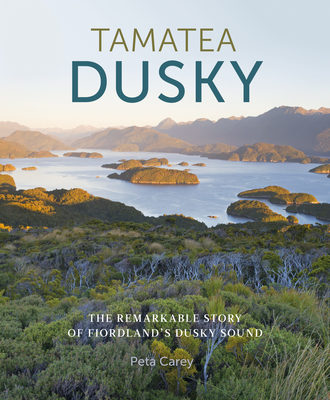 $70.00
NZD
Category: Nature Writing
The remarkable story of conservation and history in Fiordland's Tamatea/Dusky Sound, by Peta Carey. With a fascinating history, both Maori and European, it is the place where Captain Cook arrived in 1773, and where ground-breaking conservation began in New Zealand over 120 years ago.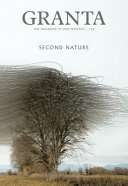 $28.00
NZD
Category: Nature Writing
Guest-edited by Isabella Tree, author of Wilding, this nature issue touches on every continent in the world and features award-winning writers, expert scientists and activists from the frontlines of the climate crisis.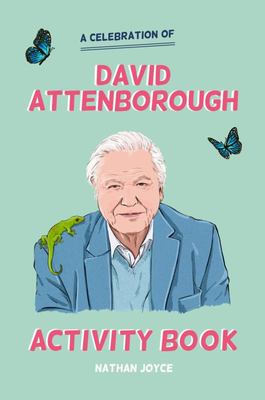 $17.00
NZD
Category: Nature Writing
A highly diverting celebration of television's favourite naturalist, packed with games, trivia and Attenborough-inspired activities.   Attenborough. Just saying the name makes everyone feel better. Words like 'dependable', 'inspiring' and 'soothing' cascade like the rains returning to the sun-parched s avanna. And according to a recent poll, he's the most trustworthy person alive, above Michelle Obama and The Queen.  As the saga of Boaty, McBoatface showed (the research ship was finally called  RRS Sir David Attenborough), British people love silliness. And this book is a celebration of our two favourite things: Attenborough and silliness.  You'll find games like Guess the animal from David's description, the David Attenborough drinking game, Create your own Attenborough coat of arms, Spot the fake species, Attenbingo, come up with a new animal print design for David's patented blue shirt in Patternborough, and if you find yourself in times of trouble, seek solace with the What would Attenborough do? self-help guide. Everything you've ever wanted to know about the great man - from fun facts and remarkable quotes, plus ludicrous games - lies within the sustainably forested habitat of these pages. It's the perfect present for, well, anyone, really.  ...Show more
$15.00
NZD
Category: Nature Writing | Series: Macmillan Collector's Library
To young James Herriot, fresh out of veterinary college, Yorkshire appears to offer an idyllic pocket of rural life in a rapidly changing world. But even life in the sleepy village of Darrowby has its challenges: from his new colleagues, brothers Siegfried and Tristan Farnon, to herds of semi-feral catt le and gruff farmers with incomprehensible accents. Heart-breaking and hilarious in equal measure, If Only They Could Talk is the first volume of classic memoirs which chronicle James Herriot's first years as country vet in the 1930's. This beautiful Macmillan Collector's Library edition of If Only They Could Talk features an afterword by Yorkshire Shepherdess and author Amanda Owen. Designed to appeal to the booklover, the Macmillan Collector's Library is a series of beautiful gift editions of much loved classic titles. Macmillan Collector's Library are books to love and treasure. ...Show more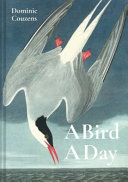 $40.00
NZD
Category: Nature Writing
The beauty and fascination of birds is unrivalled. Every day of the year, immerse yourself in their world with an entry from A Bird of Day, where Dominic Couzens offers an insight into everything from the humble Robin to Emperor Penguins, who are in the midst of Arctic storms protecting their young on 1 July. Or discover the fate of the Passenger Pigeon which became extinct through overhunting on 1 September 2014. If you ever visit the Himalayan uplands, go in late November when you can see a flock of the cobalt blue Grandala birds, which is one of the wonders of the natural world.  The author is a world expert on birds and particularly bird behaviour and he reveals endless fascinating stories of birds from all over the globe to give a rich tapestry of avian life with stunning photography, illustration and arresting art. All of bird life is covered, from nesting, migration, and courting to birdsong and curious bird behaviour.  From the promiscuous Fairywren of Australia, who gives petals to his mistresses, to the singing instructions of the female Northern Cardinal in North America, this is a delightful dip-in-and-out book for any nature lover.  ...Show more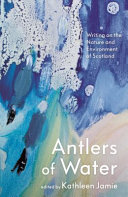 $45.00
NZD
Category: Nature Writing
The first ever collection of contemporary Scottish writing on nature and landscape, Antlers of Water showcases the diversity and radicalism of new Scottish nature writing today.Edited, curated and introduced by the award-winning Kathleen Jamie, and featuring prose, poetry and photography, this inspiring collection takes us from walking to wild swimming, from red deer to pigeons and wasps, from remote islands to back gardens.With contributions from Amy Liptrot, Malachy Tallack, Chitra Ramaswamy, Jim Crumley, Amanda Thomson, Karine Polwart and many more, Antlers of Water urges us to renegotiate our relationship with the more-than-human world, in writing which is by turns celebratory, radical and political. ...Show more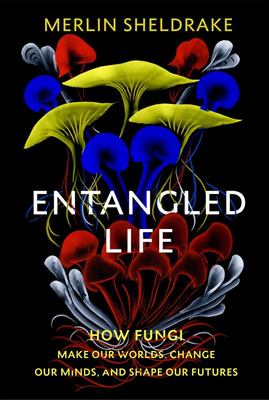 $40.00
NZD
Category: Nature Writing
'A dazzling, vibrant, vision-changing book. Sentence after sentence stopped me short. I ended it wonderstruck at the fungal world. A remarkable work by a remarkable writer' - ROBERT MACFARLANE, author of Underland. There is a lifeform so strange and wondrous that it forces us to rethink how life works. .. Neither plant nor animal, it is found throughout the earth, the air and our bodies. It can be microscopic, yet also accounts for the largest organisms ever recorded, living for millennia and weighing tens of thousands of tonnes. Its ability to digest rock enabled the first life on land, it can survive unprotected in space, and thrives amidst nuclear radiation. In this captivating adventure, Merlin Sheldrake explores the spectacular and neglected world of fungi: endlessly surprising organisms that sustain nearly all living systems. They can solve problems without a brain, stretching traditional definitions of 'intelligence', and can manipulate animal behaviour with devastating precision. In giving us bread, alcohol and life-saving medicines, fungi have shaped human history, and their psychedelic properties, which have influenced societies since antiquity, have recently been shown to alleviate a number of mental illnesses. The ability of fungi to digest plastic, explosives, pesticides and crude oil is being harnessed in break-through technologies, and the discovery that they connect plants in underground networks, the 'Wood Wide Web', is transforming the way we understand ecosystems. Yet they live their lives largely out of sight, and over ninety percent of their species remain undocumented. Entangled Life is a mind-altering journey into this hidden kingdom of life, and shows that fungi are key to understanding the planet on which we live, and the ways we think, feel and behave. The more we learn about fungi, the less makes sense without them. ...Show more
$30.00
NZD
Category: Nature Writing
The acclaimed author of The Wild Places examines the subtle ways we are shaped by the landscapes through which we move In this exquisitely written book, which folds together natural history, cartography, geology, and literature, Robert Macfarlane sets off to follow the ancient routes that crisscross bo th the landscape of the British Isles and its waters and territories beyond. The result is an immersive, enthralling exploration of the voices that haunt old paths and the stories our tracks tell. Macfarlane's journeys take him from the chalk downs of England to the bird islands of the Scottish northwest, from Palestine to the sacred landscapes of Spain and the Himalayas. He matches strides with the footprints made by a man five thousand years ago near Liverpool, sails an open boat far out into the Atlantic at night, and commingles with walkers of many kinds, discovering that paths offer a means not just of traversing space but also of feeling, knowing, and thinking. ...Show more
$26.00
NZD
Category: Nature Writing
Hailed as "the great nature writer of this generation" (Wall Street Journal), Robert Macfarlane is the celebrated author of books about the intersections of the human and the natural realms. In Underland, he delivers his masterpiece: an epic exploration of the Earth's underworlds as they exist in myth, literature, memory, and the land itself. In this highly anticipated sequel to his international bestseller The Old Ways, Macfarlane takes us on an extraordinary journey into our relationship with darkness, burial, and what lies beneath the surface of both place and mind. Traveling through "deep time"--the dizzying expanses of geologic time that stretch away from the present--he moves from the birth of the universe to a post-human future, from the prehistoric art of Norwegian sea caves to the blue depths of the Greenland ice cap, from Bronze Age funeral chambers to the catacomb labyrinth below Paris, and from the underground fungal networks through which trees communicate to a deep-sunk "hiding place" where nuclear waste will be stored for 100,000 years to come. Woven through Macfarlane's own travels are the unforgettable stories of descents into the underland made across history by explorers, artists, cavers, divers, mourners, dreamers, and murderers, all of whom have been drawn for different reasons to seek what Cormac McCarthy calls "the awful darkness within the world." Global in its geography and written with great lyricism and power, Underland speaks powerfully to our present moment. Taking a deep-time view of our planet, Macfarlane here asks a vital and unsettling question: "Are we being good ancestors to the future Earth?" Underland marks a new turn in Macfarlane's long-term mapping of the relations of landscape and the human heart. From its remarkable opening pages to its deeply moving conclusion, it is a journey into wonder, loss, fear, and hope. At once ancient and urgent, this is a book that will change the way you see the world. ...Show more
$60.00
NZD
Category: NZ Fauna
This accessible new edition of the award-winning classic Buller's Birds of New Zealand includes the complete set of 95 artworks from both editions of A History of the Birds of New Zealand by Walter Buller and the subsequent supplement, specially photographed and reproduced in full colour using high qual ity modern printing techniques. Each bird painting is accompanied by a selection of Buller's original, descriptive text as well as up-to-date taxonomic information in English and te reo Māori. Uniquely, Buller's Birds of New Zealand features fresh reproductions of the original watercolour-and-pencil paintings for Buller's iconic second edition and its supplement, made possible by the author's rediscovery of these works at the Ornithological Branch of the British Natural History Museum. Bright, luminous and clear, Keulemans's masterpieces are seen here for the first time as the artist intended. With a foreword by Stephen Fry and an introduction that traces the history of ornithological painting, and tells the story of Buller and his talented artist, this definitive book will appeal to all those who love New Zealand's unique avifauna. ...Show more