$28.00
NZD
Category: Adventure
Why take the shortest, most direct route through life, when you could choose the wiggliest, most mountainous one possible?Armed with a limited grasp of Spanish and determined to meet as many llamas as possible, Anna and her friend Faye set off on a 6-month journey along the spine of the largest mountain range in the world - the Andes.Beginning in the bustling city of La Paz, the duo pedal south - through dense jungle, across pristine white salt flats and past towering volcanoes, following the path of thundering glacial rivers to the snow-tipped peaks of Patagonia.Sleeping wild in their tents most nights, they endure 50-mph crosswinds and catastrophic crashes, and go head to head with one very determined saddle sore called Sally. By the time they make it to the southernmost tip of the continent, they have cycled 5,500 miles and ascended over 100,000 metres through the mighty Andes - equivalent to 11 times the height of Everest.Told from the seat of Anna's bicycle, Llama Drama is a witty and compelling account of life at its rawest and most rich. For anyone who has ever wanted to journey through the stunning natural landscapes of South America - this story is for you. ...Show more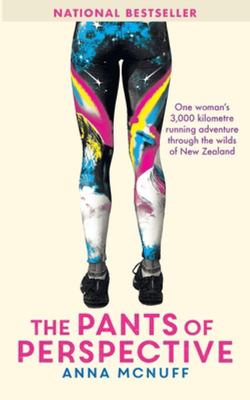 $28.00
NZD
Category: Sports
Anna is an endurance athlete, adventurer and mischief maker. Once upon a time she represented Great Britain at rowing, but after 'retiring' in her mid twenties, she began darting around the world on the hunt for new and exciting endurance challenges. Named by The Guardian as one of the top female advent urers of our time, Condé Nast Traveller also recently included her in a list of the 50 most influential travellers in the world. In 2013 Anna cycled a beautiful Pink bicycle 11,000 miles through each and every state of the USA, from Alaska to Hawaii. Pedalling up to 130 miles a day for 6 months, solo and unsupported, she encountered blizzards, floods and temperatures as low at minus 15C. In January 2015, with no previous experience as a long distance runner, Anna set out on a 2,000 mile run along New Zealand's Te Araroa trail. Travelling alone for 148 days, she moved through forests, along ridge-lines, over mountain passes, along beaches and across swollen rivers. Running up to 32 miles in a day, she carried all of her belongings in a backpack that was often as heavy at 20kgs. By June 2015 she had become the first person, male or female, to run then length of the country entirely unsupported. In October 2016, Anna began a journey to cycle along the spine of the largest mountain range in the world: The Andes. By the time she returned to the UK in April 2017 she had pedalled through some of South America's most remote and inhospitable regions, and ascended over 100,000 metres on a bike – more than 11 times the height of Everest. Much closer to home, she has also spent a month cycling across Europe directed entirely by social media, run the length of Hadrian's wall dressed as a Roman Soldier, and the length of the Jurassic Coast, dressed as a dinosaur. As you do. Passionate about the positive impact that adventure and sport can have on the lives of youngsters, Anna uses her human-powered journeys as a platform to inspire and enable kids to get outside, and get exploring. ...Show more
$40.00
NZD
Category: Adventure
A voyage of discovery, nature and untold histories - in the vein of Clare Wright, Edmund de Waal and Helen Macdonald. When the first woman to circumnavigate the world completed her journey in 1775, she returned home without any fanfare at all. Jeanne Barret, an impoverished peasant from Burgundy, disgui sed herself as a man and sailed on the 1766 Bougainville voyage as the naturalist's assistant. For over two centuries, the story of who this young woman was, why she left her home to undertake such a perilous journey and what happened when she returned has been shrouded in uncertainty. Biologist and award-winning author Danielle Clode embarks on a journey to solve the mysteries surrounding Jeanne Barret. From archives, herbariums and museums to untouched forests and open oceans, Clode's mission takes her from France and Mauritius to the Pacific Islands and New Guinea to reveal the previously untold full story of Jeanne's life as well as the achievements and challenges of her famous voyage. This book is an ode to the sea, to science and to one remarkable woman who, like all explorers, charted her own course for others to follow. PRAISE FOR IN SEARCH OF THE WOMAN SAILED THE WORLD 'Clode conjures a spellbinding tale of gender, empire, natural history - and the lure of the ocean.' Yves Rees 'Seamlessly weaving together memoir, history and science ... a fascinating and deeply affecting exploration of voyaging, women's lives, and the stories we tell and the stories we don't.' James Bradley 'Biologist, historian, writer, Clode once again demonstrates the connectedness of everything - animals, land, people, plants, sea, sky - at a time when, more than ever, we should be acutely aware of it.' Gay Lynch 'A joy to read, simple yet elegant, it whispers in your ear like the sea murmuring from within a shell.' Kristen Weidenbach 'Danielle Clode unties the knots of myth and weaves a fascinating story of discovery; Jeanne Barret is one of history's most enigmatic explorers.' Nick Brodie 'Clode brings a scientific rigour and a celebration of natural history to the biography of this important woman.' Stephanie Parkyn ...Show more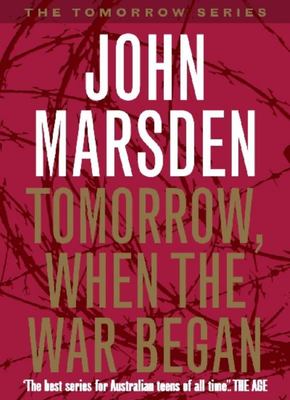 $20.00
NZD
Category: Young Adult | Series: Tomorrow Ser.
World War III becomes an unstoppable reality in the action-packed first installment of the Tomorrow series--an international bestseller in an eye-catching new paperback.   When Ellie and her friends go camping, they have no idea they're leaving their old lives behind forever. Despite a less-than-tragic food shortage and a secret crush or two, everything goes as planned. But a week later, they return home to find their houses empty and their pets starving. Something has gone wrong--horribly wrong. Before long, they realize the country has been invaded, and the entire town has been captured--including their families and all their friends.Ellie and the other survivors face an impossible decision: They can flee for the mountains or surrender. Or they can fight. ...Show more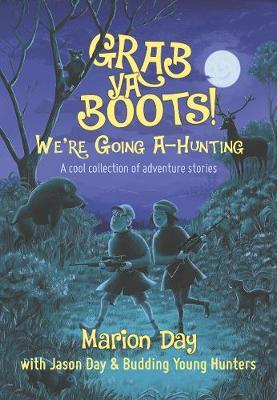 $25.00
NZD
Category: Adventure
Marion teams up with her hunting-mad son, Jason, and young Kiwi hunters to present an exciting collection of sporting and adventure stories, poems and 'a million things hunters should know'. Grab ya Boots will suit any intermediate child who loves the outdoors and loves adventure but who doesn't like to read a whole book. Some of the most heart-warming tales are about the unconditional love between a hunter and their dog. The book is illustrated with photographs, and quirky sketches by West Coast artist Robyn Hoglund. Each yarn might be true or partly true, or totally made up, and a cartoon story has been thrown in for good measure. There's a bit of fishing - like the great snapper story - and the tragedy of twin hunters who, like their grandfather, 'pass it on'. And even an unusual myth relating to possum fur and an African hunt. Most exciting and fresh are stories straight from the pens of our young huntsmen, every one with a photograph of them with their quarry. Grab Ya Boots! encourages children to put away their mobile phones, unplug themselves from technology and read. As they do, they'll be transported into the world of brave, bold, courageous, fearful and funny stories - even jokes. They'll be entertained and enthralled, and when they are finished, you can bet on them rushing outside to grab their boots. ...Show more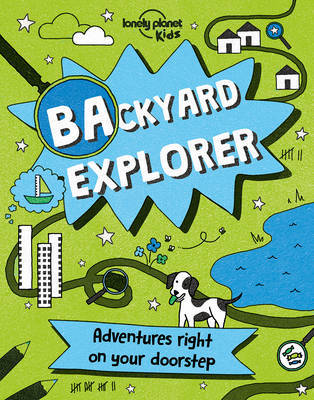 Lonely Planet Backyard Explorer
by Lonely Planet Publications Staff; Nicola Baxter; Andy Mansfield (Illustrator); Lonely Planet Kids Staff
$19.00
NZD
Category: Adventure | Series: Lonely Planet Kids Ser.
The best adventures start at home! You don't need to trek to the South Pole or hack your way through a rainforest to explore our wonderful world. Your own backyard is just waiting to be discovered. Scribble, jot and draw in this brilliant fill-in journal, brought to you by Lonely Planet Kids, an imprin t of Lonely Planet, the world's leading travel guide publisher. Backyard Explorer is filled with fun things to make, do and find, to discover the exciting world beyond kids' front door! They can go cloud-spotting, make a skyline collage, design your dream house, complete a scavenger hunt, make your very own time-and-place capsule and lots more? Kids will see their surroundings in a wonderful new way. There's space to write, draw, collage, colour and complete - turning the finished book into a wonderful scrapbook to treasure forever. With fun illustrations, a super bright neon cover and a handy, backpack sized format, it's a must-have item for any young explorer. Part of our Family Activity Range. Also available: Boredom Buster, My Travel Journal, My Family Travel Map, Round-the-World Quiz Book, My Family Height Chart. Collect them all! About Lonely Planet Kids: From the world's leading travel publisher comes Lonely Planet Kids, a children's imprint that brings the world to life for young explorers everywhere. With a range of beautiful books for children aged 5-12, we're kickstarting the travel bug and showing kids just how amazing our planet can be. From bright and bold sticker activity books, to beautiful gift titles bursting at the seams with amazing facts, we aim to inspire and delight curious kids, showing them the rich diversity of people, places and cultures that surrounds us. We pledge to share our enthusiasm and love of the world, our sense of humour and continual fascination for what it is that makes the world we live in the diverse and magnificent place it is. It's going to be a big adventure - come explore! ...Show more
Tracks
by Robyn Davidson
$22.00
NZD
Category: Adventure
A revised, reissued fortieth anniversary edition of this prize-winning, bestselling account of one woman's solo journey across 1,700 miles of Australian Outback 'I experienced that sinking feeling you get when you know you have conned yourself into doing something difficult and there's no going back.' S o begins Robyn Davidson's perilous journey across 1,700 miles of hostile Australian desert to the sea with only four camels and a dog for company. Enduring sweltering heat, fending off poisonous snakes and lecherous men, chasing her camels when they get skittish and nursing them when they are injured, Davidson emerges as an extraordinarily courageous heroine driven by a love of Australia's landscape, an empathy for its indigenous people, and a willingness to cast away the trappings of her former identity. Tracks is the compelling, candid story of her odyssey of discovery and transformation. WITH A NEW POSTSCRIPT BY THE AUTHOR AND A STUNNING COLOUR PICTURE SECTION ...Show more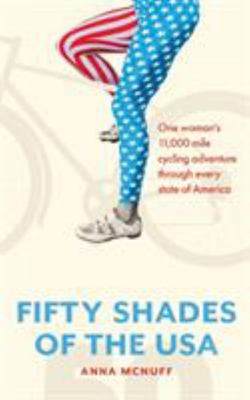 $20.00
NZD
Category: Young Adult | Series: Tomorrow, when the war began series
From Hell to Stratton isn't an easy trip, especially when the enemy's headquarters lies somewhere in between. And that's exactly where Ellie and her friends unwillingly find themselves--smack in the middle of the Wirrawee airfield. With only five of them against hundreds of armed soldiers, escape seem s like a suicide mission. The odds aren't good, and Kevin's nervous breakdown isn't helping matters. Ellie and her compatriots are back, battling to stay alive and struggling to stay together in John Marsden's latest book in the TOMORROW, WHEN THE WAR BEGAN series. High-speed truck chases, unexpected river journeys, and treachery by one of their own are just a few of the problems these Australian teens face in this gritty tale of war and survival. ...Show more
$24.00
NZD
Category: Adventure | Series: Vintage Voyages Ser.
VINTAGE VOYAGES- A world of journeys, from the tallest mountains to the depths of the mind What begins as the record of a journey on foot through coastal East Anglia becomes the great, constellated story of people and cultures past and present- of Chateaubriand, Thomas Browne, Swinburne and Conrad, of fishing fleets, skulls and silkworms. A rich meditation on the past via a melancholy trip along the Suffolk coast, The Rings of Saturn is an intricately patterned and haunting book on the transience of all things human. ...Show more
$20.00
NZD
Category: Fiction | Series: The tomorrow series
The Other Side of Dawn is the long-awaited, riveting, final title in the Tomorrow series about a group of teenagers in war-torn Australia. Since their home was invaded by enemy soldiers and transformed into a war zone, Ellie and her friends have been fighting for their lives. They have learned survival skills out of necessity and taken care of each other through impossibly dark times. Now, with a roar like a train in a tunnel, the war has entered its final days. There's no more sitting around, no more waiting. There's only fast decisions, fast action, fast thinking--and no room to get it wrong. As the enemy forces close in on their hideout in Hell, Ellie, Fi, Homer, Lee, and Kevin, and their adopted group of orphaned children, find themselves facing the last chapter of their struggle for freedom. But it may just be the most dangerous yet. And not everyone will survive. ...Show more