$25.00
NZD
Category: History
The sun is setting on the Western world. Slowly but surely, the direction in which the world spins has reversed- where for the last five centuries the globe turned westwards on its axis, it now turns to the east. For centuries, fame and fortune were to be found in the west - in the New World of the Amer icas. Today, it is the east which calls out to those in search of riches and adventure. Sweeping right across Central Asia and deep into China and India, a region that once took centre stage is again rising to dominate global politics, commerce and culture. A major reassessment of world history, The Silk Roads is a dazzling exploration of the forces that have driven the rise and fall of empires, determined the flow of ideas and goods and are now heralding a new dawn in international affairs. ...Show more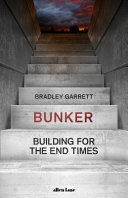 $48.00
NZD
Category: Social Sciences
Today, the bunker has become the extreme expression of our greatest fears: from pandemics to climate change and nuclear war. And once you look, it doesn't take long to start seeing bunkers everywhere. In Bunker, acclaimed urban explorer and cultural geographer Bradley Garrett explores the global and rap idly growing movement of 'prepping' for social and environmental collapse, or 'Doomsday'. From the 'dread merchants' hustling safe spaces in the American mid-West to eco-fortresses in Thailand, from geoscrapers to armoured mobile bunkers, Bunker is a brilliant, original and never less than deeply disturbing story from the frontlines of the way we live now: an illuminating reflection on our age of disquiet and dread that brings it into new, sharp focus. The bunker, Garrett shows, is all around us: in malls, airports, gated communities, the vehicles we drive. Most of all, he shows, it's in our minds. ...Show more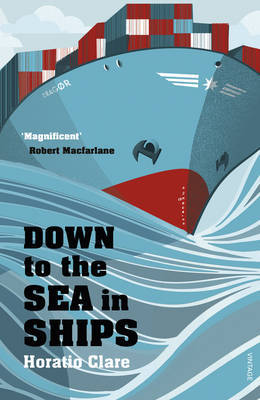 $29.00
NZD
Category: History
'Magnificent' Robert Macfarlane winner of the Stanford Dolman Travel Book of the Year. Our lives depend on shipping but it is a world which is largely hidden from us. In every lonely corner of every sea, through every night, every day, and every imaginable weather, tiny crews of seafarers work the giant ships which keep landed life afloat. These ordinary men live extraordinary lives, subject to dangers and difficulties we can only imagine, from hurricanes and pirates to years of confinement in hazardous, if not hellish, environments. Horatio Clare joins two container ships on their epic voyages across the globe and experiences unforgettable journeys. As the ships cross seas of history and incident, seafarers unfold the stories of their lives, and a beautiful and terrifying portrait of the oceans and their human subjects emerges. "Tremendous." (The Times). ...Show more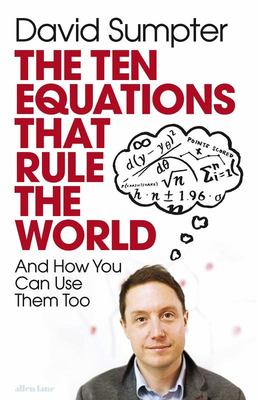 $40.00
NZD
Category: Social Sciences
They know something you don't know. They work inside investment banks, betting companies and social media giants. What are the secrets held by mathematicians and what can everyone else learn from them? Their advantage can be reduced to a small number of equations. Ten of them. And, surprisingly, it isn' t their technical details that give them an edge. It is the way these equations allow them to view problems from a different angle -- a way of seeing the world that anyone can learn. In this eye-opening book, mathematician David Sumpter reveals the formulas that make the modern world go round, and how we can use them to better our chances of success, solidify friendships and live healthier lives, to guard against failure and financial ruin, and to see through scaremongering. Writing with clarity and wit, Sumpter explains how the same equations that are integral to Facebook can help you to work out how long to persist with a difficult task or how many episodes of a new Netflix series to watch before giving up. Empowering and enlightening, The Ten Equations shows how maths can truly change our way of understanding the world. ...Show more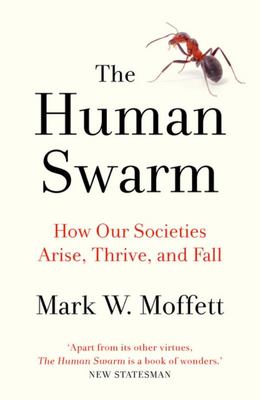 $28.00
NZD
Category: Social Sciences
The epic story and ultimate big history of how human society evolved from intimate chimp communities into the sprawling civilizations of a world-dominating species   If a chimpanzee ventures into the territory of a different group, it will almost certainly be killed. But a New Yorker can fly to Los An geles--or Borneo--with very little fear. Psychologists have done little to explain this: for years, they have held that our biology puts a hard upper limit--about 150 people--on the size of our social groups. But human societies are in fact vastly larger. How do we manage--by and large--to get along with each other?   In this paradigm-shattering book, biologist Mark W. Moffett draws on findings in psychology, sociology and anthropology to explain the social adaptations that bind societies. He explores how the tension between identity and anonymity defines how societies develop, function, and fail. Surpassing Guns, Germs, and Steel and Sapiens, The Human Swarm reveals how mankind created sprawling civilizations of unrivaled complexity--and what it will take to sustain them. ...Show more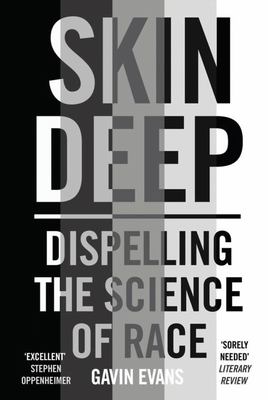 $26.00
NZD
Category: Social Sciences
Everything you need to know about race (but were afraid to ask). MYTH- Early Europeans were white. REALITY- The first Europeans had dark skin, black, curly hair and blue eyes. MYTH- Between 50,000 and 70,000 years ago, a 'cognitive revolution' led to the birth of culture in Europe. REALITY- Modern intel ligence evolved tens of thousands of years earlier, leading to the birth of culture in Africa. Does racism have a rational basis in science? In Skin Deep, Gavin Evans tackles head-on the debate that has been raging on internet message boards and in academic journals. No longer limited to the fringe, race-based studies of intelligence have been discussed by thinkers such as Sam Harris and Jordan Peterson. If these studies were true, they would provide an intellectual justification for inequality and discrimination. Examining the latest research on how intelligence develops and laying out new discoveries in genetics, palaeontology, archaeology and anthropology to unearth the truth about our shared past, Skin Deep demolishes the pernicious myth that our race is our destiny and instead reveals what really makes us who we are. ...Show more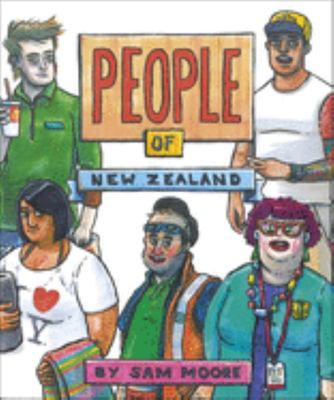 $25.00
NZD
Category: Social Sciences
Who are the People of New Zealand in the 21st Century? This diverse bunch of characters is easily recognisable and hilariously familiar.
$22.00
NZD
Category: Social Sciences
We live in a time of unprecedented upheaval, when technology and so-called progress have made us richer but more uncertain than ever before. We have questions about the future, society, work, happiness, family and money, and yet no political party is providing us with the answers.We need a new movement. One defined by a political outsider, the voice of a generation, one who doesn't harness rage or agitate grievances but who instead provides us with the clear and convincing answers for which we've been looking. Rutger Bregman is that voice.From a fifteen-hour week to a universal basic income, from open borders to getting rid of the fallacy that a higher salary is automatically a reflection of societal value, Bregman looks at the evidence for and against throughout history and up to the present day - and argues 'Why not'?Utopia for Realists is an idea whose time has come. A visionary manifesto for a disillusioned age, a manifesto to spark debate and inspiration - a manifesto to change the world. ...Show more
$38.00
NZD
Category: Social Sciences
Winner of the Stella Prize 2020.    At the office of Safe Steps, Victoria's dedicated 24/7 family violence response call centre, phone counsellors receive a call every three minutes. Many women are repeat callers- on average, they will go back to an abusive partner eight times before leaving for good. ' You must get so frustrated when you think a woman's ready to leave and then she decides to go back,? I say. 'No,' replies one phone counsellor, pointedly. 'I'm frustrated that even though he promised to stop, he chose to abuse her again.' Women are abused or killed by their partners at astonishing rates- in Australia, almost 17 per cent of women over the age of fifteen - one in six - have been abused by an intimate partner. In this confronting and deeply researched account, journalist Jess Hill uncovers the ways in which abusers exert control in the darkest - and most intimate - ways imaginable. She asks- What do we know about perpetrators? Why is it so hard to leave? What does successful intervention look like? What emerges is not only a searing investigation of the violence so many women experience, but a dissection of how that violence can be enabled and reinforced by the judicial system we trust to protect us. Combining exhaustive research with riveting storytelling, See What You Made Me Do dismantles the flawed logic of victim-blaming and challenges everything you thought you knew about domestic and family violence. ...Show more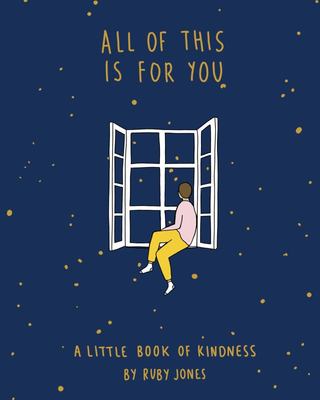 $25.00
NZD
Category: Social Sciences
In this new book, celebrated artist Ruby Jones shares dozens of luminous, heartfelt, hand-lettered artworks and messages. Life can be a bit overwhelming sometimes, but Ruby's witty, compassionate, beautifully observed drawings never fail to bring a smile of recognition, while her practical words of advi ce remind us how lucky we are to be here - and how we can be kinder to ourselves, to the people in our lives, and to the world around us. A thoughtful gift for any person needing a little inspiration in today's world. 'I hope that on any given day, rain or shine, happy tears or painful ones, you can open this book and find a page that speaks to you.' -Ruby Jones ...Show more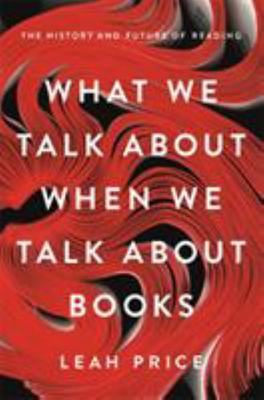 $45.00
NZD
Category: Social Sciences
In encounters with librarians, booksellers, and activists who are reinventing old ways of reading, Price offers fresh hope to bibliophiles and literature lovers alike.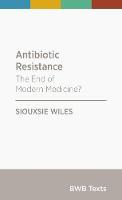 $15.00
NZD
Category: Social Sciences | Series: BWB Texts
In ten years' time, will antibiotics still work? Have we let bacteria get the upper hand in the evolutionary arms race?In the 1920s the discovery of the antibiotic penicillin started a golden age of medicine. However, experts warn that the end of that age may be just a decade away. In this BWB Text, mic robiologist Siouxsie Wiles explores the looming crisis of antibiotic resistance and its threat to New Zealand. Wiles concludes that New Zealand must do more to protect the public from a future without antibiotics. ...Show more