$37.00
NZD
Category: Social Sciences
A scorching manifesto on the ethics of eating meat by the best placed person to write about it - farmer and chef Matthew Evans, aka The Gourmet Farmer. 'Compelling, illuminating and often confronting, On Eating Meat is a brilliant blend of a gastronome's passion with forensic research into the sources o f the meat we eat. Matthew Evans brings his unflinching honesty - and a farmer's hands-on experience - to the question of how to be an ethical carnivore.' Hugh Mackay 'Intellectually thrilling - a book that challenges both vegans and carnivores in the battle for a new ethics of eating. This book will leave you surprised, engrossed and sometimes shocked - whatever your food choices.' Richard GloverHow can 160,000 deaths in one day constitute a 'medium-sized operation'? Think beef is killing the world? What about asparagus farms? Or golf? Eat dairy? You'd better eat veal, too. Going vegan might be all the rage, but the fact is the world has an ever-growing, insatiable appetite for meat - especially cheap meat. Former food critic and chef, now farmer and restaurateur Matthew Evans grapples with the thorny issues around the ways we produce and consume animals. From feedlots and abattoirs, to organic farms and animal welfare agencies, he has an intimate, expert understanding of the farming practices that take place in our name. Evans calls for less radicalisation, greater understanding, and for ethical omnivores to stand up for the welfare of animals and farmers alike. Sure to spark intense debate, On Eating Meat is an urgent read for all vegans, vegetarians and carnivores.   ...Show more
$23.00
NZD
Category: Social Sciences
'I just want equality, equality for all of us. At the moment, the scales are unfairly balanced and I just want things to be fair for my children, my grandchildren and future generations.' On 13 June 2020, Patrick Hutchinson, a black man, was photographed carrying a white injured man to safety during a confrontation in London between Black Lives Matter demonstrators and counter-protestors. The image went viral and quickly travelled around the world with Patrick being widely praised for his actions. In the press interviews that followed Patrick revealed a simple philosophy for his own personal beliefs on racism and why he had responded in the way he had. 'It's not black versus white, it's everyone versus the racists,' he said. A message he wanted his own children and grandchildren to take forward and share. In this poignant letter to his children, Patrick writes from the heart and shares the realities of life as a black man in Britain today, his own experiences with discrimination and the advice he wants to give the next generation to help break down barriers and unite everyone against racism. ...Show more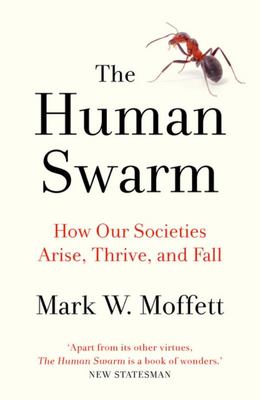 $28.00
NZD
Category: Social Sciences
The epic story and ultimate big history of how human society evolved from intimate chimp communities into the sprawling civilizations of a world-dominating species If a chimpanzee ventures into the territory of a different group, it will almost certainly be killed. But a New Yorker can fly to Los Angel es--or Borneo--with very little fear. Psychologists have done little to explain this: for years, they have held that our biology puts a hard upper limit--about 150 people--on the size of our social groups. But human societies are in fact vastly larger. How do we manage--by and large--to get along with each other? In this paradigm-shattering book, biologist Mark W. Moffett draws on findings in psychology, sociology and anthropology to explain the social adaptations that bind societies. He explores how the tension between identity and anonymity defines how societies develop, function, and fail. Surpassing Guns, Germs, and Steel and Sapiens, The Human Swarm reveals how mankind created sprawling civilizations of unrivaled complexity--and what it will take to sustain them. ...Show more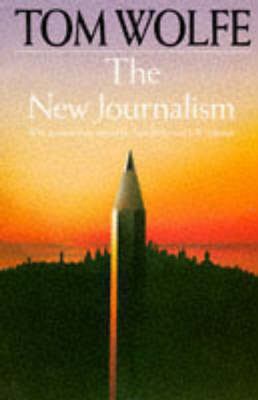 $30.00
NZD
Category: Social Sciences | Series: Picador Books
Tom Wolfe introduces a wide range of journalistic reportage by writers including Truman Capote, Terry Southern, George Plimpton, Norman Mailer and Hunter S. Thompson.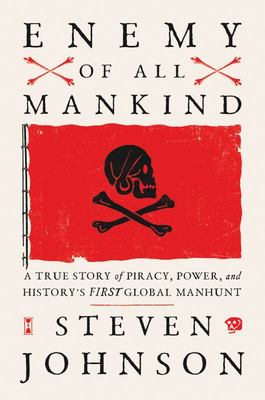 $38.00
NZD
Category: Social Sciences
"Most confrontations, viewed from the wide angle of history, are minor disputes, sparks that quickly die out. But every now and then, someone strikes a match that lights up the whole planet." Henry Every was the seventeenth century's most notorious pirate. The press published wildly popular—and wildl y inaccurate—reports of his nefarious adventures. The British government offered enormous bounties for his capture, alive or (preferably) dead. But Steven Johnson argues that Every's most lasting legacy was his inadvertent triggering of a major shift in the global economy. Enemy of All Mankind focuses on one key event—the attack on an Indian treasure ship by Every and his crew—and its surprising repercussions across time and space. It's the gripping tale one of the most lucrative crimes in history, the first international manhunt, and the trial of the seventeenth century. Johnson uses the extraordinary story of Henry Every and his crimes to explore the emergence of the East India Company, the British Empire, and the modern global marketplace: a densely interconnected planet ruled by nations and corporations. How did this unlikely pirate and his notorious crime end up playing a key role in the birth of multinational capitalism? In the same mode as Johnson's classic historical thriller The Ghost Map, Enemy of All Mankind deftly traces the path from a single struck match to a global conflagration. ...Show more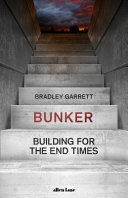 $48.00
NZD
Category: Social Sciences
Today, the bunker has become the extreme expression of our greatest fears: from pandemics to climate change and nuclear war. And once you look, it doesn't take long to start seeing bunkers everywhere. In Bunker, acclaimed urban explorer and cultural geographer Bradley Garrett explores the global and rap idly growing movement of 'prepping' for social and environmental collapse, or 'Doomsday'. From the 'dread merchants' hustling safe spaces in the American mid-West to eco-fortresses in Thailand, from geoscrapers to armoured mobile bunkers, Bunker is a brilliant, original and never less than deeply disturbing story from the frontlines of the way we live now: an illuminating reflection on our age of disquiet and dread that brings it into new, sharp focus. The bunker, Garrett shows, is all around us: in malls, airports, gated communities, the vehicles we drive. Most of all, he shows, it's in our minds. ...Show more
$30.00
NZD
Category: Social Sciences
The New York Times bestseller Financial Times, TLS, Evening Standard, New Statesman Books of the Year 'Excellent, their advice is sound . . . liberal parents, in particular, should read it' Financial Times Have good intentions, over-parenting and the decline in unsupervised play led to the emergence of modern identity politics and hypersensitivity? In this book, free speech campaigner Greg Lukianoff and social psychologist Jonathan Haidt investigate a new cultural phenomenon of "safetyism", beginning on American college campuses in 2014 and spreading throughout academic institutions in the English-speaking world. Looking at the consequences of paranoid parenting, the increase in anxiety and depression amongst students and the rise of new ideas about justice, Lukianoff and Haidt argue that well-intended but misguided attempts to protect young people are damaging their development and mental health, the functioning of educational systems and even democracy itself. ...Show more
$23.00
NZD
Category: Social Sciences
Lionel Shriver:   "We praise too many writers for being "brave," but with The Strange 'Death of Europe' Douglas Murray put himself in such potentially physical peril that he keeps his itineraries and address under wraps. Compellingly readable and lucidly argued, this is a thoughtful, meticulously resear ched analysis of mass immigration to Europe. The tone of the text is moderate and cautious—but Murray's conclusions are damning."   The Strange Death of Europeis the internationally bestselling account of a continent and a culture caught in the act of suicide, now updated with new material taking in developments since it was first published to huge acclaim. These include rapid changes in the dynamics of global politics, world leadership and terror attacks across Europe.Douglas Murray travels across Europe to examine first-hand how mass immigration, cultivated self-distrust and delusion have contributed to a continent in the grips of its own demise. From the shores of Lampedusa to migrant camps in Greece, from Cologne to London, he looks critically at the factors that have come together to make Europeans unable to argue for themselves and incapable of resisting their alteration as a society. Murray's "tremendous and shattering" book (The Times) addresses the disappointing failures of multiculturalism, Angela Merkel's U-turn on migration, the lack of repatriation and the Western fixation on guilt, uncovering the malaise at the very heart of the European culture. His conclusion is bleak, but the predictions not irrevocable. As Murray argues, this may be our last chance to change the outcome, before it's too late. ...Show more
$25.00
NZD
Category: Social Sciences
'Essential reading' (Atul Gawande) from Obama's Surgeon General on the global loneliness epidemic - and how we can overcome it.
$28.00
NZD
Category: Social Sciences | Series: Introducing...
Join the creators of Queer: A Graphic History('Could totally change the way you think about sex and gender' VICE) on an illustrated journey of gender exploration.    Is masculinity 'toxic'? Why are public toilets such a political issue? How has feminism changed the available gender roles - and for w hom? Why might we all benefit from challenging binary thinking about sex/gender?   In this unique illustrated guide, Meg-John Barker and Jules Scheele travel through our shifting understandings of gender across time and space - from ideas about masculinity and femininity, to non-binary and trans genders, to intersecting experiences of gender, race, sexuality, class, disability and more.    Tackling current debates and tensions, which can divide communities and even cost lives, Barker and Scheele look to the past and the future to explore how we might all approach gender in more caring and celebratory ways.       ...Show more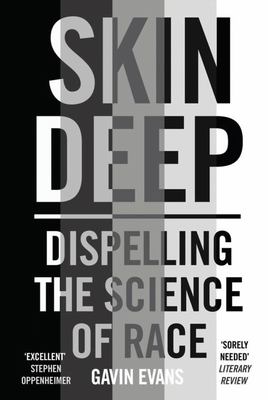 $26.00
NZD
Category: Social Sciences
Everything you need to know about race (but were afraid to ask). MYTH- Early Europeans were white. REALITY- The first Europeans had dark skin, black, curly hair and blue eyes. MYTH- Between 50,000 and 70,000 years ago, a 'cognitive revolution' led to the birth of culture in Europe. REALITY- Modern intel ligence evolved tens of thousands of years earlier, leading to the birth of culture in Africa. Does racism have a rational basis in science? In Skin Deep, Gavin Evans tackles head-on the debate that has been raging on internet message boards and in academic journals. No longer limited to the fringe, race-based studies of intelligence have been discussed by thinkers such as Sam Harris and Jordan Peterson. If these studies were true, they would provide an intellectual justification for inequality and discrimination. Examining the latest research on how intelligence develops and laying out new discoveries in genetics, palaeontology, archaeology and anthropology to unearth the truth about our shared past, Skin Deep demolishes the pernicious myth that our race is our destiny and instead reveals what really makes us who we are. ...Show more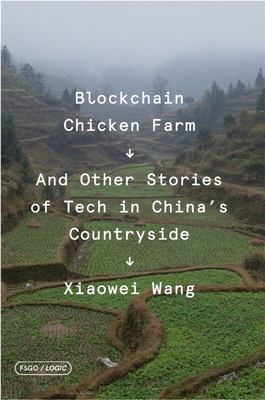 $30.00
NZD
Category: Social Sciences | Series: FSG Originals X Logic Ser.
In Blockchain Chicken Farm, the technologist and writer Xiaowei Wang explores the political and social entanglements of technology in rural China. Their discoveries force them to challenge the standard idea that rural culture and people are backward, conservative, and intolerant. Instead, they find that rural China has not only adapted to rapid globalization but has actually innovated the technology we all use today. From pork farmers using AI to produce the perfect pig, to disruptive luxury counterfeits and the political intersections of e-commerce villages, Wang unravels the ties between globalization, technology, agriculture, and commerce in unprecedented fashion. Accompanied by humorous "Sinofuturist" recipes that frame meals as they transform under new technology, Blockchain Chicken Farm is an original and probing look into innovation, connectivity, and collaboration in the digitized rural world. FSG Originals × Logic dissects the way technology functions in everyday lives. The titans of Silicon Valley, for all their utopian imaginings, never really had our best interests at heart: recent threats to democracy, truth, privacy, and safety, as a result of tech's reckless pursuit of progress, have shown as much. We present an alternate story, one that delights in capturing technology in all its contradictions and innovation, across borders and socioeconomic divisions, from history through the future, beyond platitudes and PR hype, and past doom and gloom. Our collaboration features four brief but provocative forays into the tech industry's many worlds, and aspires to incite fresh conversations about technology focused on nuanced and accessible explorations of the emerging tools that reorganize and redefine life today. ...Show more