$28.99
NZD
Category: Botany | Series: Green Witch Ser.
Discover the power of natural magic and healing through herbs, flowers, and essential oils in this new guide to green witchcraft.   At her core, the green witch is a naturalist, an herbalist, a wise woman, and a healer. She embraces the power of nature; she draws energy from the Earth and the Universe ; she relies on natural objects like stones and gems to commune with the land she lives off of; she uses plants, flowers, oils, and herbs for healing; she calls on nature for guidance; and she respects every living being no matter how small.   In The Green Witch, you will learn the way of the green witch, from how to use herbs, plants, and flowers to make potions and oils for everyday healing as well as how crystals, gems, stones, and even twigs can help you find balance within. You'll discover how to find harmony in Earth's great elements and connect your soul to every living creature. This guide also contains directions for herbal blends and potions, ritual suggestions, recipes for sacred foods, and information on how to listen to and commune with nature. Embrace the world of the green witch and discover what the power of nature has in store for you. ...Show more
$33.31
NZD
Category: Botany | Series: Pedia Bks.
A delightful illustrated treasury of botanical facts and fancy Florapedia is an eclectic A-Z compendium of botanical lore. With more than 100 enticing entries--on topics ranging from achlorophyllous plants that use a fungus as an intermediary to obtain nutrients from other plants to zygomorphic flowers that admit only the most select pollinators--this collection is a captivating journey into the realm of botany. Writing in her incomparably engaging style, Carol Gracie discusses remarkable plants from around the globe, botanical art and artists, early botanical explorers, ethnobotanical uses of plants, botanical classification and terminology, the role of plants in history, and more. She shares illuminating facts about van Gogh's sunflowers and reveals how a hallucinogenic weed left its enduring mark on the early history of the Jamestown colony. Gracie describes the travels of John and William Bartram--father and son botanists and explorers who roamed widely in early America in search of plants--and delves into the miniature ecosystems entangled in Spanish moss. The book's convenient size allows for it to be tucked into a pocket or bag, making it the perfect companion on your own travels. With charming drawings by Amy Jean Porter, Florapedia is the ideal gift book for the plant enthusiast in your life and a rare pleasure for anyone interested in botanical art, history, medicine, or exploration. ...Show more
$50.00
NZD
Category: Botany | Series: Floret Ser.
Grow and arrange breathtaking dahlias to enhance every occasion. In this luxe compendium, world-renowned flower farmer and floral designer Erin Benzakein reveals all the secrets to cultivating gorgeous dahlias. These coveted floral treasures come in a dazzling range of colours, sizes, and forms, with en ough variety for virtually every garden space and personal preference, making them one of the most beloved flowers for arrangements. In these pages, readers will discover expert advice for planting, harvesting, and arranging garden-fresh dahlias, including a simple-to-follow overview of the dahlia classification system, an A-Z guide with photos and descriptions of more than 350 varieties, and step-by-step how-tos for designing show-stopping dahlia bouquets that elevate any occasion. Full of expert wisdom and overflowing with hundreds of lush photographs, Discovering Dahlias is an essential resource for gardeners and a must-have for anyone who loves flowers. ...Show more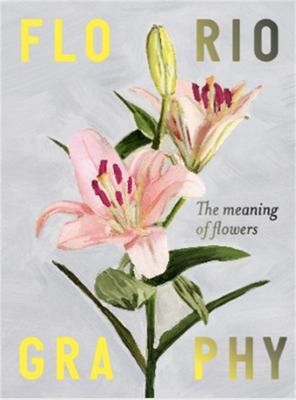 $30.00
NZD
Category: Botany
From orange blossom for innocence to yellow roses for infidelity, flowers have been used to convey messages for millennia. With Floriography you can use them to pass secret codes, uncover hidden feelings and be sure your gifts aren't getting lost in translation. Plus, you'll know never to give a ranuncu lus to your mum or orchids to your boss In addition to their meanings, these 50 illustrated cards explore the significance of flowers in history, pop culture and art. Now you truly can say it all with flowers ...Show more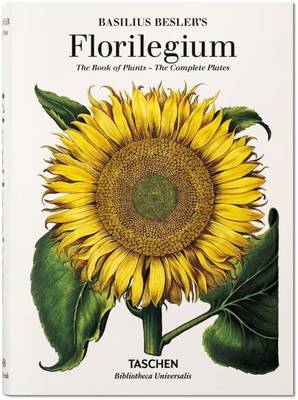 $50.00
NZD
Category: Botany
Botanical beauty: Basilius Besler's complete Hortus Eystettensis of 1613 A magnificent pictorial document of the flowers grown in the greatest German garden of its time, the Hortus Eystettensis is in a class of its own when it comes to the range of flowers engraved.First published in 1613, the 367 coppe rplate engravings by Basilius Besler (1561-1629) capture the spectacular diversity of the palatial gardens of Prince-Bishop Johann Konrad von Gemmingen (1593/95-1612) in Eichstatt, Bavaria, Germany. The meticulous illustrations are organized according to the four seasons, and, following the classification system used today, show plants belonging to a total of 90 families and covering 340 genera. The whole collection is regarded as one of the finest treasures of botanical literature, described by Carl Linnaeus, the legendary 18th-century botanist and zoologist, as an "incomparable work."Besler's pictorial catalog long outlived the gardens, which were destroyed in 1634 by invading Swedish troops. In auction, the asking price for a first-edition copy of Hortus Eystettensis is now more than half a million dollars. With this edition, TASCHEN opens up the garden to a much wider audience: A rich and beautiful record, destined to keep the garden's beauty in bloom. About the Series: Bibliotheca Universalis -- Compact cultural companions celebrating the eclectic TASCHEN universe at an unbeatable, democratic price Since we started our work as cultural archaeologists in 1980, the name TASCHEN has become synonymous with accessible, open-minded publishing. Bibliotheca Universalis brings together nearly 100 of our all-time favorite titles in a neat new format so you can curate your own affordable library of art, anthropology, and aphrodisia.Bookworm's delight -- never bore, always excite ...Show more
$45.00
NZD
Category: Botany
An inspirational and beautifully illustrated book that tells the stories of 80 plants from around the globe. In his follow-up to the bestselling Around the World in 80 Trees, Jonathan Drori takes another trip across the globe, bringing to life the science of plants by revealing how their worlds are int ricately entwined with our own history, culture and folklore. From the seemingly familiar tomato and dandelion to the eerie mandrake and Spanish "moss" of Louisiana, each of these stories is full of surprises. Some have a troubling past, while others have ignited human creativity or enabled whole civilizations to flourish. With a colorful cast of characters all brought to life by illustrator Lucille Clerc, this is a botanical journey of beauty and brilliance.   Praise for Around the World in 80 Trees "Beautiful to behold and to read" - THE SUNDAY TIMES "An arboreal odyssey" - NATURE "One of the most quietly beautiful books of the year" - DAILY MAIL "Jonathan Drori's deep-seated love of nature is contagious in this tree-by-tree journey across countries and continents. A book to take your time over" - WIRED "A brilliant blend of science, history, culture and folklore, this interesting and engaging book explores the relationship between people and trees as it circumnavigates the globe. The quietly passionate writing is informative, interesting and quite delightful. The hardback version, which I've got, is one of the best-produced books I've read in years: the formatting is crisp and inviting, the paper is heavy and of high quality, and almost every page includes color drawings by artist Lucille Clerc that are simply breathtaking. Together, these features make this book a joy to touch, to hold and to read." - FORBES ...Show more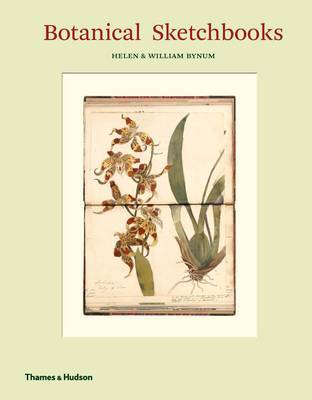 $65.00
NZD
Category: Botany
While highly finished drawings and paintings frequently feature in histories of botanical art, the preparatory sketches, first impressions and creative thoughts on paper behind them are rarely seen and have often remained hidden and locked away. Botanical Sketchbooks brings these personal and vividly sp ontaneous records gloriously back into the light. In a series of biographical portraits organized thematically into four sections, the book illuminates a range of intriguing characters, from many different countries and cultures, including Germany, France, Italy, America, Australia, Japan and China. Sketchbooks proper are joined by notebooks, journals, albums, loose pieces of paper, works on vellum, manuscripts, letters, herbarium sheets and marginalia - even one drawing on the back of an envelope. Turning the pages of this book will be an invitation to relive extraordinary experiences, imagine lost worlds, and be immersed in the endeavours, observations and motivations of the makers of such beautiful and enchanting art. ...Show more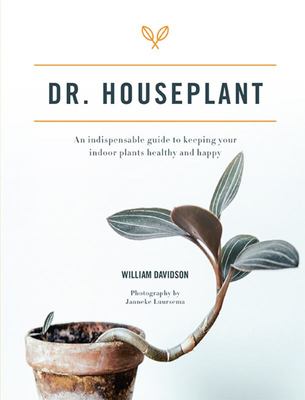 $33.00
NZD
Category: Botany
Is your monstera getting monstrous? Snake plant looking sickly? Fiddle-leaf fading? Devil's ivy dropping leaves? Dr. Houseplant is your key to a thriving indoor home garden. Build your confidence and plant collection with this guide and learn to give your favourite houseplants the best care. Packed with information from choosing healthy plants to creating space for them to flourish in your home, Dr. Houseplant is the go-to for any plant enthusiast, whether you're just starting out or a seasoned green thumb. The book includes features on 42 of the most popular houseplants, including monsteras, ferns and cacti. Each feature provides you with the knowledge to provide the ideal conditions for each variety, from watering, feeding and temperature control, and will show you how to identify and treat common issues, such as pests and fungal diseases, with tailored solutions to suit every plant and home. With photography that illustrates the beauty and life plants can bring to your home, Dr. Houseplant will inspire and help you cultivate your own indoor garden.   ...Show more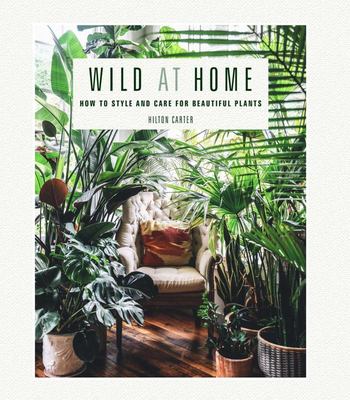 $39.99
NZD
Category: Botany
Make your home a healthier and more beautiful place to be with Hilton Carter's inspirational ideas. "Hilton Carter's love for plants is infectious... His lush and exuberant displays are inspiring reminders that plants can be so much more than neat little containers on a window sill." Grace Bonney, Found er and Editor-in-Chief, Design*Sponge Take a tour through Hilton's own apartment and other lush spaces, filled with a huge array of thriving plants, and learn all you need to know to create your own urban jungle. As the owner of over 200 plants, Hilton feels strongly about the role of plants in one's home--not just for the beauty they add, but for health benefits as well: 'having plants in your home not only adds life, but changes the airflow throughout. It's also a key design element when styling your place. For me, it wasn't about just having greenery, but having the right variety of greenery. I like to see the different textures of foliage all grouped together. You take a fiddle leaf fig and sandwich it between a birds of paradise and a monstera and.... yes ' You will be armed with the know-how you need to care for your plants, where to place them, how to propagate, how to find the right pot, and much more, and most importantly, how to arrange them so that they look their best. Combine sizes and leaf shapes to stunning effect, grow your own succulents from leaf cuttings, create your own air plant display, and more. ...Show more
Indoor Jungle
by Lauren Camilleri; Sophia Kaplan
$60.00
NZD
Category: Gardening
This book is a luxurious guide to creating the very densest of jungles in your living room. It's time to finally turn that thumb green. With this stunningly photographed greenery guide, anyone can master the art of making your living room thrive. When done correctly, curating any decent houseplant can b e just as effective as hanging a beautiful work of art. After all, our green companions are known to be beneficial for mental health and for general health (being oxygenators), as well as a key element of any well-balanced interior.   Lauren and Sophia run the wildly successful nursery and interior-design store Leaf Supply, in Sydney, Australia. They wrote a beautifully designed book by the same name in 2018. Now, with Indoor Jungle, they explain (in layperson's terms) how to best transform your house into a veritable greenhouse. In this sequel of sorts, Lauren and Sophia cast their plant-loving net far wider than simply fabulous Australian interiors, featuring jungle-y architecture from around the world   For each spread of beautifully verdant interiors, the duo breaks down how the foliage within is surviving (and thriving). Ablaze with jaw-dropping photography, Indoor Jungle will deserve its own prominent place in your new, improved, and jungleified living room. ...Show more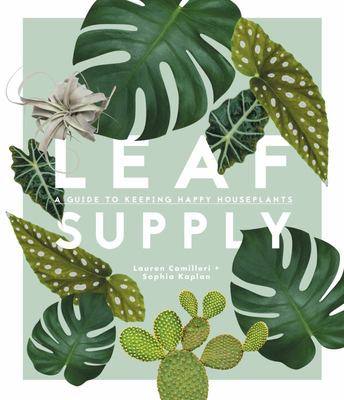 $60.00
NZD
Category: Gardening
A beautiful and practical book on choosing and caring for over 100 easy-to-find houseplants, as well as inspiring plant styling advice and much more. Fresh flowers are great--everyone loves receiving them. But inevitably they're already on the way out the door (and into the trash) by the time they arri ve. Plants--living, breathing, life-sustaining plants--are where it's at! Authors Lauren Camilleri and Sophia Kaplan really want you to love indoor gardening and growing as much as they do. Leaf Supplyprofiles and provides comprehensive (but easy to follow) care instructions for 100 houseplants--including tropical plants, palms, hanging plants, succulents, cacti, and more unusual varieties such as air plants and carnivorous plants--ensuring you learn and grow as your plant grows. But much more than a plant guide, Leaf Supplyalso gives interior styling advice on choosing the right pots for your plants--both aesthetically and practically--as well as best utilizing your space, making the most of your indoor greenery, plus advice on pet-friendly (as well as harmful) plants for your home. This is a comprehensive guide for any budding green thumb interested in greening their apartment or inside their home. ...Show more
$26.00
NZD
Category: Non-Fiction
An inspired weaving of indigenous knowledge, plant science, and personal narrative from a distinguished professor of science and a Native American whose previous book, Gathering Moss, was awarded the John Burroughs Medal for outstanding nature writing.   As a botanist and professor of plant ecology, Rob in Wall Kimmerer has spent a career learning how to ask questions of nature using the tools of science. As a Potawatomi woman, she learned from elders, family, and history that the Potawatomi, as well as a majority of other cultures indigenous to this land, consider plants and animals to be our oldest teachers. In Braiding Sweetgrass, Kimmerer brings these two lenses of knowing together to reveal what it means to see humans as "the younger brothers of creation." As she explores these themes she circles toward a central argument: the awakening of a wider ecological consciousness requires the acknowledgement and celebration of our reciprocal relationship with the world. Once we begin to listen for the languages of other beings, we can begin to understand the innumerable life-giving gifts the world provides us and learn to offer our thanks, our care, and our own gifts in return. ...Show more