$17.00
NZD
Category: Art + Design
Madrid. Unfinished. Man Dying. A great painter lies on his deathbed. Max Porter translates into seven extraordinary written pictures the explosive final workings of the artist's mind.
$30.00
NZD
Category: Art + Design
Dig through the leaf pile in this collage-inspired book with see-through pages Readers explore the concept of layering and collage with this interactive exercise in composition. Each clear acetate page features a single element in the leaf pile, though some are not leaves at all As readers turn the pag es, the leaf pile is deconstructed piece by piece on the right side, and reconstructed on the left. Younger readers will enjoy the seek-and-find aspect of the hidden objects, while older readers might experiment by adding their own images between the pages. A key at the back provides the names of each kind of leaf shown. Inspired by the Whitney Museum's approach to looking at art, these books provide a new way to look at the world. Colors are brighter than they appear - printed in pure Pantones. Ages 2-4 ...Show more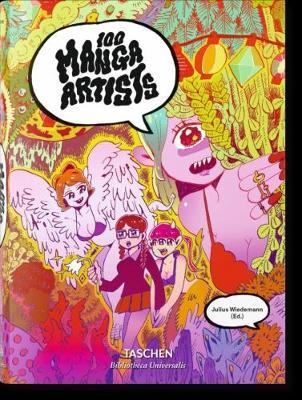 $46.00
NZD
Category: Art + Design
Mangificent: From Astro Boy to Akira, the superstars of the manga sceneSince the original TASCHEN edition of Manga Design, Japan's comic phenomenon has produced yet more captivating characters and a whole host of hot new talents. This revised and updated edition delivers the lowdown on the latest and th e greatest makers and shapers of the manga scene.Through an A-Z directory, we discover the superstars--both human and fictional--of what is now a vast global industry, inspiring advertisers, filmmakers, creative professionals, millions of avid fans, not to mention an entire cosplay lifestyle, in which manga devotees in elaborate costume meet to celebrate the existence of their characters at huge conventions from Los Angeles to Leipzig.From classic maestros--like Osamu Tezuka (creator of Astro Boy) and Katsuhiro Otomo (creator of Akira)--to newcomers such as Hajime Isayama, each entry includes biographical and bibliographical information, descriptions of main characters, and of course plenty of examples of the artist's finest manga spreads and covers.About the series: Bibliotheca Universalis-- Compact cultural companions celebrating the eclectic TASCHEN universe at an unbeatable, democratic price Since we started our work as cultural archaeologists in 1980, the name TASCHEN has become synonymous with accessible, open-minded publishing. Bibliotheca Universalis brings together nearly 100 of our all-time favorite titles in a neat new format so you can curate your own affordable library of art, anthropology, and aphrodisia.Bookworm's delight -- never bore, always excite Text in English, French, and German ...Show more
$22.00
NZD
Category: Art + Design
Draw, paint, and collage all kinds of amazing patterns with this jam-packed activity book. Spark your imagination and get creative as you make maze patterns, tessellating patterns, mosaics, and even multi-colored marbling patterns.
$35.00
NZD
Category: Art + Design
If you want to discover the fun of collage then this fabulous book is the perfect kit. Highly respected and successful collage artist Maria Rivans has gathered hundreds of beautiful, quirky, and downright daft images, and they're all here for you to cut out and stick. Flowers, birds, cats, and butterfl ies can be combined with buildings, eyes, moustaches, and men in dubious pants to create extraordinary original artworks and talking pieces! With an introduction to collage styles and tips on techniques, this is an ideal activity for young and old, and the book is a perfect gift or self-purchase for anyone seeking arty fun and a great deal of sticky silliness! ...Show more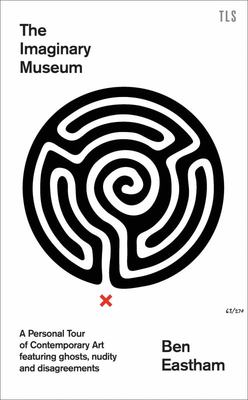 $23.00
NZD
Category: Art + Design
Join the art critic Ben Eastham on a private tour of an extraordinary, imaginary museum. Stand in front of some of the most incomprehensible art works in the world with an expert guide by your side, full of personal stories, expertise and human understanding. In a stunningly original memoir and art gui de we find ourselves among outrageous artworks, and we return again and again to the same question:   "But what does it mean?" With the help of a cast of critics, guards, curators, artists, protestors and ghosts, Eastham explores the idea that the value of art is not to be found in what it means, but in what it does to you.   This is an argument to forget about what is and is not art and to instead think courageously and creatively about how things really make you feel. You don't have to like the art works in this or any gallery, you don't have to fully understand them either, but we can benefit from existing alongside them. And in doing so we learn about ourselves, and each other. ...Show more
Le Corbusier
by Jean-Louis Cohen; Peter Gössel (Editor)
$33.00
NZD
Category: Art + Design
Architectural poetry in the machine age "Architecture is the masterly, correct and magnificent play of volumes brought together in light." --Le Corbusier Born Charles-Edouard Jeanneret, Le Corbusier (1887-1965) adopted his famous pseudonym after publishing his ideas in the review L'Esprit Nouveau in 1 920. The few buildings he was able to design during the 1920s, when he also spent much of his time painting and writing, brought him to the forefront of modern architecture, though it was not until after World War II that his epoch-making buildings were constructed, such as the Unite d'Habitation apartment complex in Marseilles, and the chapel of Notre Dame du Haut in Ronchamp. About the Series: Each book in TASCHEN's Basic Architecture Series features: an introduction to the life and work of the architect the major works in chronological order information about the clients, architectural preconditions as well as construction problems and resolutions a list of all the selected works and a map indicating the locations of the best and most famous buildings approximately 120 illustrations (photographs, sketches, drafts and plans) ...Show more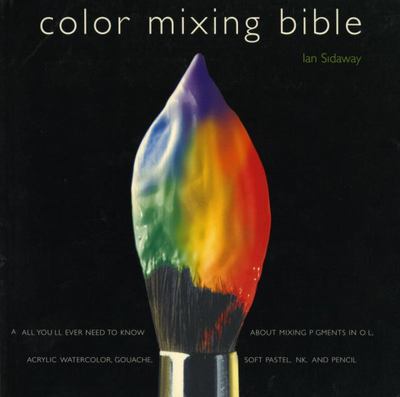 $40.00
NZD
Category: Art + Design
Mixing colors accurately may be an art unto itself. In fact, many artists are discouraged by the time and expense it takes to mix and match colors, and achieve the right results. Even more frustrating is the vast range of colors available. Now there's a ready-to-use visual directory that takes all the g uesswork out of mixing and matching colors . . . making every artist an expert! "Color Mixing Bible" provides a basic color palette for each art medium, demonstrating an array of two-, three-, and four-color mixes, as well as offering full explanations of various paints and pigments. This invaluable guide features scores of tips and techniques for color mixing with oils, acrylics, watercolors, inks, pastels, and virtually every other art medium. It also includes in-depth information on how to determine the opacity and strength of a color, choose a color palette, mix whites, arrange and organize colors prior to mixing, use optical and physical mixing techniques, and much more! Plus, hundreds of color illustrations make everything simple. Whether one is an aspiring artist or working professional, "Color Mixing Bible" is an essential addition to every bookshelf. ...Show more
$70.00
NZD
Category: Art + Design
A brand-new revised and updated edition of Phaidon's accessible, acclaimed A-Z guide to the most important artists of all time. Updated for only the third time in its 16-year history, this new edition of the award-winning landmark publication has been refreshed with more than 40 important new artists, i ncluding many previously overlooked and marginal practitioners. The new edition spotlights more than 600 great artists from medieval to modern times. Breaking with traditional classifications, it throws together brilliant examples from all periods, schools, visions, and techniques, presenting an unparalleled visual sourcebook and a celebration of our rich, multifaceted culture. Artists featured for the first time in this edition include:Berenice Abbott, Hilma af Klint, El Anatsui, Romare Bearden, Mark Bradford, Cao Fei, Cecily Brown, Judy Chicago, John Currin, Guerrilla Girls, Lee Krasner, Jacob Lawrence, Kerry James Marshall, Joan Mitchell, Zanele Muholi, Takashi Murakami, Louise Nevelson, Clara Peeters, Jenny Saville, Wolfgang Tillmans, and more. ...Show more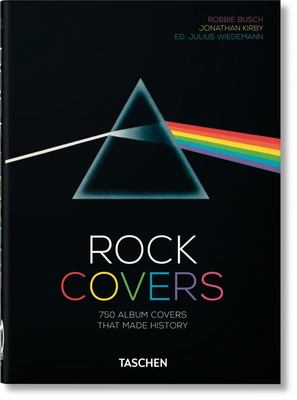 Rock Covers – 40
by Robbie Busch; Jonathan Kirby; Julius Wiedemann (Editor)
$60.00
NZD
Category: Art + Design
Album art is indelibly linked to our collective musical memories; when you think of your favorite albums, you picture the covers. Many photographers, illustrators, and art directors have become celebrities from their album artworks--the best examples of which will go down in history as permanent fixture s in popular culture. Paying tribute to this art form, Rock Covers brings you a compilation of more than 750 remarkable album covers, from legendary to rare record releases. Artists as varied as Elvis Presley, The Beatles, The Sex Pistols, Pink Floyd, The Cure, Iron Maiden, and Sonic Youth are gathered together in celebration of the cover art that defined their albums and their cult status. Each cover is accompanied by a fact sheet listing the art director, photographer or illustrator, year, label, and more, while nearly 250 records that marked particular turning points for a band, an artist, or the music genre, are highlighted with short descriptions. This far-reaching catalog of visualized rock is contextualized with insider interviews with professionals who shaped the history of rock, and by top-10 record lists from ten leading rock collectors.   About the series TASCHEN turns 40 this year Since we started our work as cultural archaeologists in 1980, TASCHEN has become synonymous with accessible publishing, helping bookworms around the world curate their own library of art, anthropology, and aphrodisia at an unbeatable price. In 2020, we celebrate 40 years of incredible books by staying true to our company credo. The 40 series presents new editions of some of the stars of our program--now more compact, friendly in price, and still realized with the same commitment to impeccable production. ...Show more
$45.00
NZD
Category: Art + Design
The Toronto Ink Company was founded in 2014 by designer and artist Jason Logan as a citizen science experiment to make eco-friendly, urban ink from street-harvested pigments. In Make Ink, Logan delves into the history of inkmaking and the science of distilling pigment from the natural world. Readers wi ll learn how to forage for materials such as soot, rust, cigarette butts, peach pits, and black walnut, then how to mix, test, and transform these ingredients into rich, vibrant inks that are sensitive to both place and environment. Organized by color, and featuring lovely minimalist photography throughout, Make Ink combines science, art, and craft to instill the basics of ink making and demonstrate the beauty and necessity of engaging with one of mankind's oldest tools of communication. ...Show more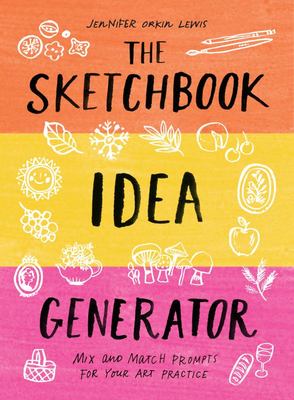 $35.00
NZD
Category: Art + Design
A unique mix-and-match book that generates thousands of ideas for tackling a blank sketchbook page Designed to kickstart creativity for artists and hobbyists, the pages of this book are divided into three separate sections that can be flipped, mixed, and matched to generate more than 100,000 unique sketc hbook prompts Jennifer Orkin Lewis, author of Draw Every Day, Draw Every Way and 100 Days of Drawing, has gained a dedicated following on Instagram by posting her daily sketches. The Sketchbook Idea Generator begins with an introductory section, in which Jennifer provides examples of her work as well as insight into her process of interpreting a prompt. The rest of the book consists of pages that are sliced into three mix-and-match sections that represent the three essential elements of a good drawing prompt: medium, color, and subject. With those basic decisions made, you can get right down to it ...Show more