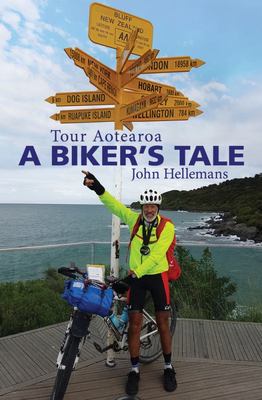 $30.00
NZD
Category: Cycling
An hilarious tale about an epic event, written from a unique perspective. To be able to appreciate the story, the reader needs to be young at heart, have a vivid imagination and a love for adventure. If that sounds like you, join the writer on his journey, and experience his daily ups and downs with him . The Tour Aotearoa is a mountain bike 'brevet' (a timed, long-distance cycling event) covering the length of New Zealand. It starts at the most northern point of the North Island, Cape Reinga, and finishes at Stirling Point, just south of Bluff at the bottom of the South Island. The Tour is held biennially and requires participants to follow a set route covering 3,000 km which consists of existing mountain bike trails scattered throughout the country and connected by back country roads. The Tour is unsupported, so participants carry their own gear. To be awarded the brevet, the riders need to cover the full distance within 30 days. The writer took part in the 2018 edition of the Tour. His experience was different from what he expected. He encountered all types of challenges, from getting lost to physical ailments, serious weather events and loneliness. In between he had plenty of time to contemplate and let his thoughts and imagination run free. It helped him pass the time. He was seen late at night, furiously hammering away on his laptop, regardless of how tired he was, reliving the events and contemplations of the day. It helped him make sense of his journey and how it fitted into the complex world we live in. He called it his 'administration'. ...Show more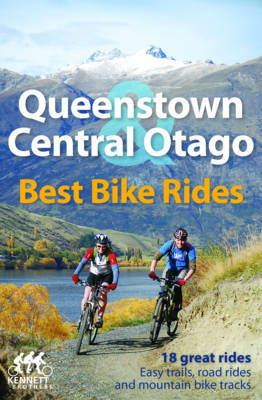 $15.00
NZD
Category: Cycling
Queenstown and Central Otago Best Bike Rides includes 18 of the best cycle trails in and around New Zealand's adventure capital. This full-colour book provides all of the maps, elevation charts and track information you need for an unforgettable cycling holiday. If it's worth riding, it's in this book. ...Show more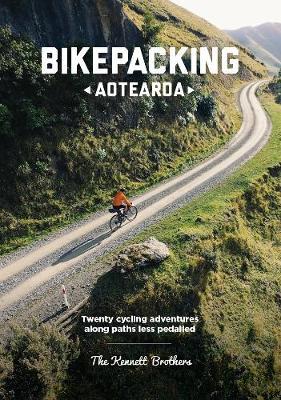 $30.00
NZD
Category: Cycling
Bikepacking Aotearoa is a guide to twenty cycling adventures around New Zealand. The trips range in length from two days to two weeks and explore the less travelled parts of this beautiful little country. New equipment and a change of mindset have opened up a whole new world of possibilities. Bike pack ing bags, strap directly on to the bike and allow you to travel fast and light, on off-road capable bikes. Get away from busy main roads. Take to the gravel backroads, cycle trails, and back-country tracks to really get away from it all and find the hidden gems that Aotearoa has to offer. For riders who are looking for adventures close to home and for bikepacking routes that can be completed in 2-3 days Bikepacking Aotearoa offers a choice of 20 exciting routes that explore some of the most scenic parts of the country. These routes are perfect as weekend getaways or as preparation for a bikepacking event. • Introductory chapters cover equipment choice, bike setup, training and preparation. • Includes detailed route descriptions, maps, elevation charts, essential service listings • Routes are graded by difficulty • Includes a list of Bikepacking events on offer around Aotearoa NZ Contents Introduction Choosing and fitting your bike Packing your bags Preparation On the road North Island 1. The Heart of the Octopus 2. Great Barrier Island 3. Coromandel Peninsula 4. Raglan to Te Awa Loop 5. Caves to Coast Loop 6. Geyserland Classic 7. Whanganui – Whangaehu Valley Loop 8. Mangatutu Mission 9. The Five Beaches 10. Remutaka Plus South Island 11. Marlborough Sounds Loop 12. Kahurangi 500 13. Tasman's Great Taste Trail Plus 14. Rainbow – Molesworth 15. Wilderness No.8 16. Le Banks Peninsula 17. Alps 2 Hakataramea Loop 18. Te Kouka Traverse 19. Nevis and the Old Man 20. The Ram Rock Other Rides Plus summaries of an extra 20 nearby trips – recommended by leading bikepackers. Bonus rides: * Tour Aotearoa: 3000 km the length of New Zealand * Kopiko Aotearoa: 1060 km cape to cape across the North Island ...Show more
$30.00
NZD
Category: Cycling
Many of us have recently dusted off an old bike and got back in the saddle for the first time in years. This is great news; we will be enjoying the health, financial, and emotional benefits for decades. But if you've not ridden a bike since childhood, it's a challenging prospect. This book is a confiden ce builder for the nervous new or re-newed cyclist. In three clear stages the book covers the benefits of cycling, looking after your bike thereby avoiding trips to the bike workshop, and above all, the real-world advice you need to become a confident cycling commuter and road user. Engagingly written by cycling expert and author Alan Anderson, all this comes in a small, readable format, with attractive illustrations by David Sparshott. ...Show more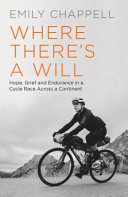 $25.00
NZD
Category: Cycling
A London cycle courier with a taste for adventure, Emily Chappell entered an extraordinary new race - The Transcontinental - in which riders must find their own way, entirely unassisted, across Europe in the shortest time possible. On her second attempt, she won the women's event, covering nearly 4,000 miles in 13 days and 10 hours, sleeping in short bursts wherever exhaustion took her. In the aftermath of a win that troubled as much as pleased her she worked with Mike Hall, the founder of the race, until his tragic death on the road. Where There's a Will is a book about a normal person finding the capacity to do something extraordinary; the paradoxes of comradeship, competition, vulnerability and will and the shock of grief, combined in a beautifully written and very human story. ...Show more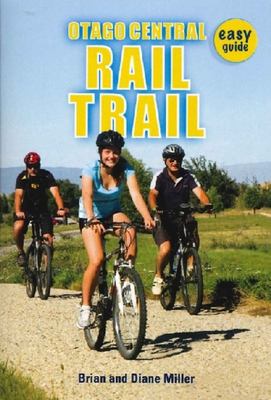 $15.00
NZD
Category: Cycling
An easy-to-use pocket guide designed to enhance and extend the experience of cyclists and walkers on the Otago Central Rail Trail. Following an introduction to the region's background and natural history, the book is divided into sections of the trail. Each section has colourful visual cross-sections, p hotos, ideas of what to do and see as well as suggestions for side-trips on each section of the trail. ...Show more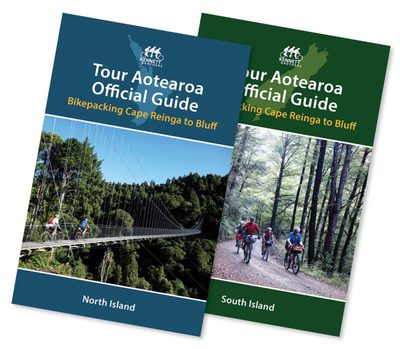 $20.00
NZD
Category: Cycling
Tour Aotearoa is a 300 km bike odyssey spanning the length of New Zealand. This two-volume set provides riders with step-by-step instructions, route maps, and insider tips on hoe to cycle from Cape Reinga down to Bluff.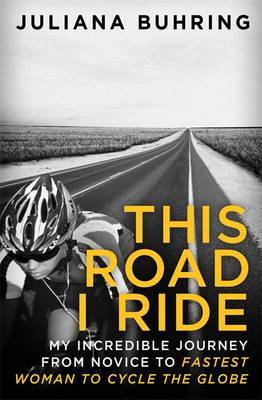 $42.00
NZD
Category: Cycling
In December 2012, Juliana Buhring became the first woman to circumnavigate the world by bicycle. With only a few months of training and little sponsorship, support or money she left from Naples on 23 July 2012 to cycle the world. Raised in a religious cult as a child, Juliana finally broke away as a you ng adult and found her soul mate - an explorer seeking the source of unmapped rivers in Africa. When he was killed by a crocodile, her world went dark. To escape her grief, she decided to set herself a challenge. Having never seriously ridden a bike, she set out to ride around the world. 18,000 miles, 152 days, 4 continents, 19 countries, 29 punctures, 6 big mountains, 1 desert and a cyclone later, she made it back just days before Christmas with a Guinness World Record. Empowering, inspiring, often humorous, This Road I Ride is testimony to the power of sheer will to overcome any obstacle. Discover a true story of adventure, blood, sweat and gears. ...Show more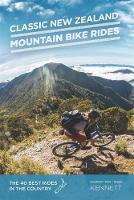 $50.00
NZD
Category: Cycling
Since this book was first published in 1991, mountain bike events, tracks and bikes have undergone a stunning transformation - from pushing heavy fully-rigid clunkers along overgrown stock routes to whipping around purpose-built trails on lightweight full-suspension machines. And over that time, this bo ok has evolved, from a small black-and-white publication to the 416-pager you're holding now. This, the 10th edition of Classic New Zealand Mountain Bike Rides, has focused on our 40 favourite rides. They range from fantastically popular mountain bike parks like Whakarewarewa in Rotorua to the inspirational, multi-day, Old Ghost Road on the West Coast of the South Island. For each ride, you will find: * a detailed route description * Geographx 3D maps * elevation charts * essential tips and nearby services * the intriguing back story to these fabulous rides ...Show more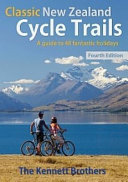 $30.00
NZD
Category: Cycling
Covers a nationwide network of the best biking holidays this stunning little country has to offer. Includes 23 Great Rides, 24 Heartland Rides and 30 connector rides.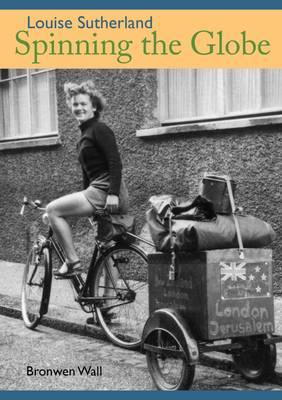 $25.00
NZD
Category: Cycling | Series: New Zealand Cycling Legends
Louise was a small woman with a big heart. She knew virtually nothing about bicycles, except what really mattered, and so became a cycling legend without winning a single race. Instead Louise Sutherland planned her own route - one that was far longer and rougher than any Tour de France. She was the firs t person ever to cycle right across Brazil, through the Amazon Jungle. The day she arrived in Brazil in 1978, government officials told Louise that her plan was "Quite impossible!" The Trans-Amazon Highway, connecting one side of Brazil with the other, had just been bulldozed and passed through remote areas inhabited by "primitive" people and wild animals. The idea that this petite woman from New Zealand could ride a bicycle slap bang through the middle of such wilderness was "absolutely crazy". But Louise wasn't any ordinary cyclist. She had already pedalled through 50 countries and solidly believed in the best of human nature, especially in indigenous peoples - around the world she had found them to be the most hospitable. In fact, she was sceptical of modern civilisation. Travelling alone, her small stature and humble mode of transport presented no threat to anyone. And loneliness didn't worry her: "I was never lonely while I was cycling. I had my bicycle to talk to." ...Show more