$14.41
NZD
Category: Business | Series: Little People, Big Dreams
In this board book version of David Attenborough--from the critically acclaimed, multimillion-copy best-selling Little People, BIG DREAMS series--discover the life of the inspiring broadcaster and conservationist. Little David grew up in Leicester on the campus of a university, where his father was a p rofessor. As a child, he spent hours in the science library, collating his own specimens and creating a mini animal museum. When he was old enough to go to university, he studied science and zoology--but what he wanted most of all was to be close to the animals he was studying. So, he started working in television, visiting animals in their natural habitats, and telling the world the untold stories of these animals. Babies and toddlers will love to snuggle as you read to them the engaging story of this fascinating broadcaster and natural historian, and will also enjoy exploring the stylish and quirky illustrations of this sturdy board book on their own. Little People, BIG DREAMS is a best-selling series of books and educational games that explore the lives of outstanding people, from designers and artists to scientists and activists. All of them achieved incredible things, yet each began life as a child with a dream. This empowering series offers inspiring messages to children of all ages, in a range of formats. The board books are told in simple sentences, perfect for reading aloud to babies and toddlers. The hardcover versions present expanded stories for beginning readers. Boxed gift sets allow you to collect a selection of the books by theme. Paper dolls, learning cards, matching games, and other fun learning tools provide even more ways to make the lives of these role models accessible to children. Inspire the next generation of outstanding people who will change the world with Little People, BIG DREAMS! ...Show more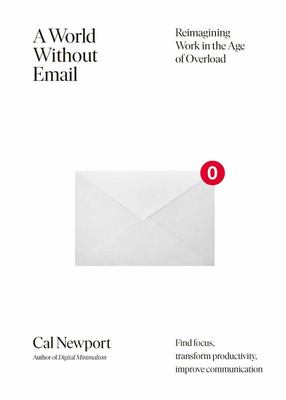 $37.00
NZD
Category: Business
Constant communication has become part of the way we work as we check our emails every 5.4 minutes. But at what expense? Bestselling author Cal Newport argues that this steady flow of distractions disrupts us from achieving any meaningful work, causes us undue stress and is costing businesses millions in the form of untapped potential. In this visionary book, he reveals how to reimagine and redesign work without the constant pings of email distracting us. Drawing on a fascinating array of case studies and offering practical solutions, Newport shows us how a world without email will liberate people to do their most profound, fulfilling and creative work - and much more of it too. ...Show more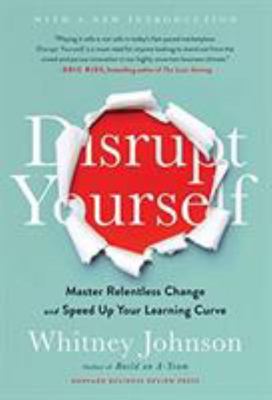 $50.00
NZD
Category: Business
High-growth organizations need high-growth individualsStartups, growth-stage companies, and private equity-backed companies all have one thing in common: They need high-growth individuals to execute high-growth plans. As a leader trying to achieve ambitious organizational goals, you need people who can do more than just keep up; you need people who can set the pace. You need high-growth individuals.Disrupt Yourself helps high-growth individuals--and those trying to attain this status--learn the tools and frameworks necessary to make changes that matter. This book helps you understand how these frameworks of disruptive innovation can apply to your particular path, whether you are: A self-starter ready to make a disruptive pivot in your businessA high-potential individual charting your career trajectoryA manager looking to instill innovative thinking within your teamA leader facing industry changes that make for an uncertain futureWhitney Johnson used the theory of disruptive innovation to invest in publicly traded stocks and early-stage private companies, and now she applies the framework to the personal and professional growth of individuals. We are living in an era of accelerating disruption, and no one is immune. Johnson makes the compelling case that managing the S-curve waves of learning and mastery is a requisite skill for the future. If you want to be successful in unexpected ways and achieve your wildest goals, follow your own disruptive path. Dare to innovate. Do something astonishing. Disrupt yourself. ...Show more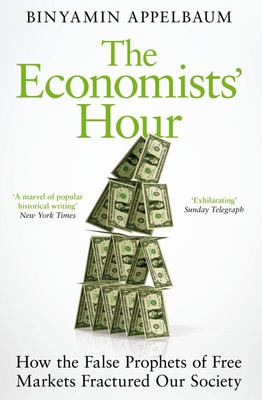 $24.99
NZD
Category: Business
The story of the economists who championed the rise of free markets and fundamentally reshaped the modern world. As the post-World War II economic boom began to falter in the late 1960s, a new breed of economists gained in influence and power. Over time, their ideas curbed governments, unleashed corpor ations and hastened globalization. Their fundamental belief? That governments should stop trying to manage the economy. Their guiding principle? That markets would deliver steady growth and broad prosperity. But the economists' hour failed to deliver on its premise. The single-minded embrace of markets has come at the expense of economic equality, of the health of liberal democracy, and of future generations. Across the world, from both right and left, the assumptions of the once-dominant school of free-market economic thought are being challenged, as we count the costs as well as the gains of its influence. Both accessible and authoritative, exploring the impact of both ideas and individuals, Binyamin Appelbaum's The Economists' Hour provides both a reckoning with the past and a call for a different future. ...Show more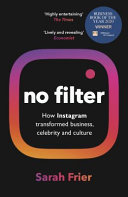 $26.00
NZD
Category: Business
SHORTLISTED FOR THE 2020 FT & MCKINSEY BUSINESS BOOK OF THE YEAR 'Deeply researched and highly entertaining.' The Times 'Lively and revealing.' Economist'Clear-eyed and objective.' New York Times How Instagram became the most influential app in a generation. Drawing on astonishing access behind th e scenes at Instagram, No Filter vividly recreates the rise of the most successful photo app in history- from its origins in a Silicon Valley coffee shop, to its unprecedented billion-dollar acquisition by Facebook, to its founders' dramatic clashes with their new boss, Mark Zuckerberg. Along the way, it explores how Instagram has changed society - encouraging businesses to prioritise aesthetics above all else, forging a new economy of digital entrepreneurs, and rewiring how a generation thinks about celebrity and success. The result is the definitive story of how a simple platform revolutionised tech, business, and popular culture. Instagram has remade us all in its image. This book reveals how. _____ 'Brilliant . . . Vivid reporting and electric story-telling.' Ashlee Vance, author of Elon Musk 'Deeply sourced . . . A compelling tale of app jealousy.' Financial Times 'Frier captures the power Instagram came to wield in society even among those who didn't use it.' Washington Post ...Show more
$40.00
NZD
Category: Business
'So much of what I know about trust I learned from Rich Diviney'- Simon Sinek'Incredible... explains why some people thrive - even when things get hard' - Charles Duhigg'If you care about getting better, you need to buy this book' Daniel CoyleLearn the secret to being your bestDuring his twenty years as a Navy officer and SEAL, Rich Diviney was intimately involved in specialized SEAL selection, whittling hundreds of extraordinary candidates down to a handful of elite performers. But Diviney was often surprised by who succeeded. Those with the right skills sometimes failed, while others he had initially dismissed became top performers. Why weren't the most skillful candidates the ones who would succeed best in some of the world's toughest military assignments? Through years of observation, Diviney cracked the code- beneath obvious skills are a successful recruit's core attributes, the innate traits for a person's performance as an individual and in a team. This book defines these key attributes - including cunning, adaptability, even narcissism - so you can identify and understand your own and those of people around you, helping you perform optimally in all areas of your life. ...Show more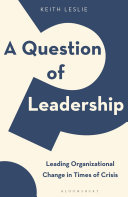 $0.00
NZD
Category: Business
Whether planned or unexpected, change presents leaders with their toughest sustained challenges regardless of the leader's seniority or the organisation's size. For many leaders, change brings drama and the replaying of familiar stories. In A Question of Leadership, Keith Leslie provides a wide range of illustrative case studies derived from both research and his first-hand experience in the public and private sectors as a former partner at both Deloitte and McKinsey. Each chapter first provides an engaging narrative that presents a relatable leadership dilemma, before an analysis of what works and when (often reaching seemingly counterintuitive solutions), followed by a selection of research which supports this thesis and, finally, actionable advice for leaders who find themselves in comparable circumstances (or may do so in the future). Alongside their individual takeaways, each of these case studies are united behind an overarching thesis- the failure of many change initiatives (research shows that approx. 60-70% fail) is caused by the leader's inability to fully consider the consequences and magnitude of the situation. Whether they consider it 'just a game', or they are 'gaming the system', they often fail to recognise the full consequences of the change initiative. Across business and society, the prevalence and impacts of such short-sighted mistakes has become more overt than ever following the onset of the ongoing pandemic. A Question of Leadership also places an emphasis upon one element of corporate leadership and change initiatives that is frequently overlooked yet more important than ever- mental health. The book provides expert advice on managing mental health (both that of the leader and their team) within stressful, high-pressure environments. This is a timely and essential guide for any business leader looking for the most effective strategies and approaches when it comes to change initiatives. Keith Leslie explores the corporate consequences of the worldwide pandemic, and analyses how leaders can adapt and improve to ensure the continued livelihood and prosperity of their organization and employees in the wake of crises. ...Show more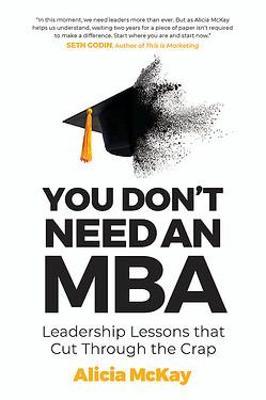 $35.00
NZD
Category: Business
The 21 lessons in You Don't Need an MBA are practical rather than academic. They are meant for the fast-paced, new world of leadership and for leaders who are looking for practical solutions to everyday challenges. Alicia McKay's writing is engaging and direct. Readers immediately have confidence that h er approach works - no further post-grad studies required. Leadership expert, Alicia Mckay believes that leaders are made, not born. But they are not made in the lecture halls and seminar rooms; you don't need an MBA to be an effective leader.The ability of next-generation leaders to cope with constant change has never been more important or more poorly understood. The world keeps throwing curveballs, and it's easy to get overwhelmed. It's not that we don't know we need to change. The gap isn't knowing, it's doing. The leaders of tomorrow need to change today. They need to get smart, be strategic about the next step and expand their range, to face a complex and uncertain future. They need paradox: clear values and open minds, high performance and meaningful space, dedication to detail and big picture perspective. They need to ask different questions, design different options and most of all, they need to do that with others on the same journey.You Don't Need an MBA demystifies the skills leaders of the future need and epitomises the brave new world of leadership; united leadership that focuses on real outcomes, not quick-fixes. Alicia McKay draws on the latest global thinking on leadership and outlines a way forward, in plain English and with actionable steps. ...Show more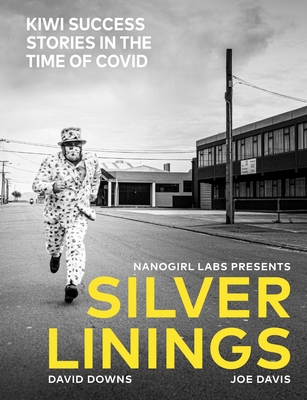 $45.00
NZD
Category: Business
The Covid-19 lockdown in New Zealand caused fear, hardship and loss. Through this time of unprecedented national hardship, however, there emerged incredible stories of hope and optimism. Businesses innovated and found new ways to create value, communities came together in new ways online, and families reconnected through time spent together. This book is a collection of those stories from across Aotearoa. It shows how New Zealand - and New Zealanders - respond when the going gets tough! The book was the brainchild of the well-known business Nanogirl Labs, which lost a full 18-month work calendar over a few days before the Covid-19 Level 4 lockdown. Founders Joe Davis and Michelle Dickinson (Nanogirl) could have closed their doors and headed home. Instead, they made a choice to change direction and four days later launched a brand-new, entirely online learning program for families. They tripled their staff headcount as the lockdown loomed, took on new premises, built a full production studio and went to market. They now have thousands of subscribers across 76 countries around the world, and are growing fast. Michelle and Joe have collaborated with writer and fellow innovator David Downs to collect the stories for this book. ...Show more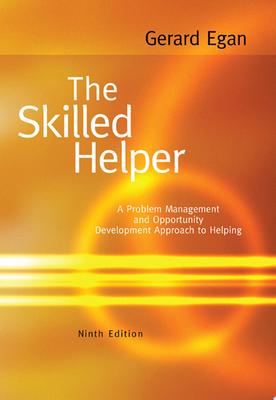 $140.00
NZD
Category: Business | Series: HSE 123 Interviewing Techniques Ser.
Emphasising the therapist-client relationship, this text is internationally recognised for its successful problem-management and opportunity-development approach to effective helping, using a practical, three-stage model. In this new ninth edition, Egan continues to build upon the "positive psychology ", solution-focused theme by adding insightful new discussions on evidence-based practice, research, and philosophical perspectives. ...Show more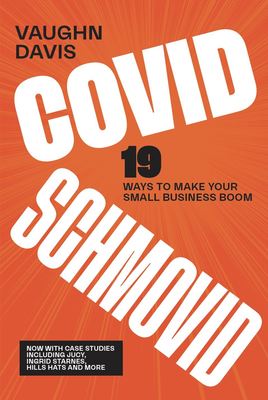 $25.00
NZD
Category: Business
It's a grab-bag of advice, inspiration, thought starters and practical tips for anyone wanting to grow or starts a sustainable, customer-focused business in a world no-one could have predicted. Packed with actionable insights for Kiwi business owners to be seen and sell to Kiwis and the world.
$36.99
NZD
Category: Business | Series: A\Joost Elffers Production Ser.
Amoral, cunning, ruthless, and instructive, this multi-million-copy New York Times bestseller is the definitive manual for anyone interested in gaining, observing, or defending against ultimate control - from the author of The Laws of Human Nature. In the book that People magazine proclaimed "beguiling" and "fascinating," Robert Greene and Joost Elffers have distilled three thousand years of the history of power into 48 essential laws by drawing from the philosophies of Machiavelli, Sun Tzu, and Carl Von Clausewitz and also from the lives of figures ranging from Henry Kissinger to P.T. Barnum.   Some laws teach the need for prudence ("Law 1: Never Outshine the Master"), others teach the value of confidence ("Law 28: Enter Action with Boldness"), and many recommend absolute self-preservation ("Law 15: Crush Your Enemy Totally"). Every law, though, has one thing in common: an interest in total domination. In a bold and arresting two-color package, The 48 Laws of Power is ideal whether your aim is conquest, self-defense, or simply to understand the rules of the game. ...Show more