$13.00
NZD
Category: Popular Science | Series: Pocket Eyewitness
Find out about bones, breathing, blood, and the brain in this brilliant mini book about how the human body works. Pocket Eyewitness Human Bodyis the perfect guide for curious children who want to know everything about the body and its inner-workings. Bite-sized chunks of information, amazing images, an d clear, informative diagrams show you what lies underneath your skin, and make learning fun. Did you know that, weight for weight, bone is five times stronger than steel? Or that the fastest nerve signals travel up to 350 km/h (220 mph), and that laughing is good for your health? You didn't? Then you need Pocket Eyewitness Human Bodyto fill you in on the amazing stats and fun facts about your incredible body. ...Show more
$40.00
NZD
Category: Popular Science
300,000 years ago, Homo sapienshad bigger skulls. Cooked food meant our heads shrunk; alongside a growing brain, our airways got narrower. Urbanisation then led us to breathe less deeply and less healthily. And so today more than 90% of us breathe incorrectly. So we might have been breathing all our lif e, but we need to learn how to breathe properly! In Breath, James Nestor meets cutting-edge scientists at Harvard and experiments on himself in labs at Stanford to see the impact of bad breathing. He revives the lost, and recently scientifically proven, wisdom of swim coaches, Indian mystics, stern-faced Russian cardiologists, Czechoslovakian Olympians and New Jersey choral conductors - the world's foremost 'pulmonauts' - to show how breathing in specific patterns can trigger our bodies to absorb more oxygen, and he explains the benefits for everyone that result, from staying healthy and warding off anxiety to improving focus and losing weight. Breathis a fascinating ride through evolution, medicine and physiology - and extreme sports. But mostly it explores you. Structured as a journey with chapters from the mouth and nose through to the lungs and nervous system, it is non-fiction at its breath-taking best. ...Show more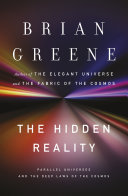 $30.00
NZD
Category: Popular Science
From the best-selling author of The Elegant Universe and The Fabric of the Cosmos comes his most expansive and accessible book to date--a book that takes on the grandest question: Is ours the only universe? There was a time when "universe" meant all there is. Everything. Yet, in recent years discoverie s in physics and cosmology have led a number of scientists to conclude that our universe may be one among many. With crystal-clear prose and inspired use of analogy, Brian Greene shows how a range of different "multiverse" proposals emerges from theories developed to explain the most refined observations of both subatomic particles and the dark depths of space: a multiverse in which you have an infinite number of doppelgängers, each reading this sentence in a distant universe; a multiverse comprising a vast ocean of bubble universes, of which ours is but one; a multiverse that endlessly cycles through time, or one that might be hovering millimeters away yet remains invisible; another in which every possibility allowed by quantum physics is brought to life. Or, perhaps strangest of all, a multiverse made purely of math. Greene, one of our foremost physicists and science writers, takes us on a captivating exploration of these parallel worlds and reveals how much of reality's true nature may be deeply hidden within them. And, with his unrivaled ability to make the most challenging of material accessible and entertaining, Greene tackles the core question: How can fundamental science progress if great swaths of reality lie beyond our reach? Sparked by Greene's trademark wit and precision, The Hidden Reality is at once a far-reaching survey of cutting-edge physics and a remarkable journey to the very edge of reality--a journey grounded firmly in science and limited only by our imagination. From the Hardcover edition. ...Show more
Cosmos
by Carl Sagan
$35.00
NZD
Category: Popular Science | Series: Abacus Science Greats Ser.
Narrado con la proverbial habilidad que tenía Sagan para conseguir que las ideas científicas fuesen comprensibles y apasionantes, Cosmos trata de la ciencia en su contexto humano más amplio y explica cómo la ciencia y la civilización se desarrollan conjuntamente. La obra aborda también el tema de las mi siones espaciales destinadas a explorar los planetas más próximos a la Tierra, se ocupa de la antigua Biblioteca de Alejandría, del cerebro humano, de los jeroglíficos egipcios, del origen de la vida, de la muerte del Sol, de la evolución de las galaxias y de los orígenes de la materia, los soles y los mundos. Se nos habla aquí de una evolución cósmica de quince mil millones de años que ha transformado la materia en vida y consciencia, haciendo posible que el cosmos se interrogara acerca de sí mismo. Se comentan también los más recientes descubrimientos sobre la vida fuera de la Tierra, y cómo podemos comunicarnos con los habitantes de otros mundos. ...Show more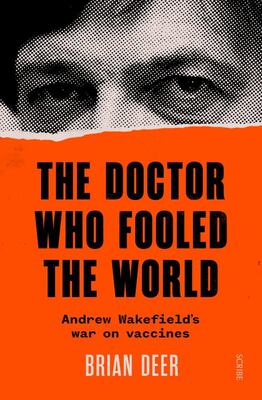 $40.00
NZD
Category: Popular Science
Award-winning investigative reporter Brian Deer reveals the shocking truth behind the rise of Andrew Wakefield  the so-called father of the anti-vaccine movement. In February 1998, a then-unknown British doctor, Andrew Wakefield, published an explosive scientific paper in a top medical journal, The Lan cet. Researching twelve developmentally challenged children, he claimed to have found evidence that MMR, the lifesaving three-in-one vaccine against measles, mumps, and rubella, was causing a frightening 'new syndrome' of autism and bowel disease. As a result, a generation of young parents were terrified, and vaccination rates plummeted. In The Doctor Who Fooled the World, Brian Deer cuts to the heart of the most damaging medical conspiracy of our time. The only journalist to crack Wakefield's secrets, Deer explains how he gained legal access to patients' records, uncovering the truth about their histories and diagnoses, His landmark fifteen-year inquiry saw Wakefield struck from the medical register, his research retracted, and his claims about MMR dubbed 'an elaborate fraud'. In this riveting detective story, Deer lays bare the rigged research, secret business schemes, and financial and commercial conflicts of interest that lay behind Wakefield's original false claims - and the continuing smear campaigns that have aimed to keep the truth hidden. Now resurrected in the United States, Wakefield dominates a broader international anti-vaccine campaign, exporting his claims everywhere. Alarmingly, widespread outbreaks of measles have returned to threaten children's health. As before, the facts don't fit the story, but that hasn't got in the way of Wakefield's new campaign. 'Brian Deer is the world's foremost authority on Andrew Wakefield.' -Dr Peter J. Hotez, PhD, Baylor College of Medicine, author of Vaccines Did Not Cause Rachel's Autism ...Show more
$29.00
NZD
Category: Popular Science
THE NO.1 SUNDAY TIMES BESTSELLER. 'A beautiful little book by a brilliant mind'- DAILY TELEGRAPH. 'Effortlessly instructive, absorbing, up to the minute and - where it matters - witty'- GUARDIAN. The world-famous cosmologist and #1 bestselling author of A Brief History of Time leaves us with his final thoughts on the universe's biggest questions in this brilliant posthumous work. Is there a God? How did it all begin? Can we predict the future? What is inside a black hole? Is there other intelligent life in the universe? Will artificial intelligence outsmart us? How do we shape the future? Will we survive on Earth? Should we colonise space? Is time travel possible? Throughout his extraordinary career, Stephen Hawking expanded our understanding of the universe and unravelled some of its greatest mysteries. But even as his theoretical work on black holes, imaginary time and multiple histories took his mind to the furthest reaches of space, Hawking always believed that science could also be used to fix the problems on our planet. And now, as we face potentially catastrophic changes here on Earth - from climate change to dwindling natural resources to the threat of artificial super-intelligence - Stephen Hawking turns his attention to the most urgent issues for humankind. Wide-ranging, intellectually stimulating, passionately argued, and infused with his characteristic humour, Brief Answers to the Big Questions, the final book from one of the greatest minds in history, is a personal view on the challenges we face as a human race, and where we, as a planet, are heading next. A percentage of all royalties will go to charity. ...Show more
$30.00
NZD
Category: Popular Science
Have you ever wondered how the universe began? Or what it takes to put humans on the moon - or even on Mars? What would you do if you could travel through space and time? Embark on the adventure of a lifetime in this beautiful collection of up-to-the-minute essays by the world's leading scientists incl uding Professor Stephen Hawking himself, plus mind-blowing facts and out-of-this-world colour photographs. ...Show more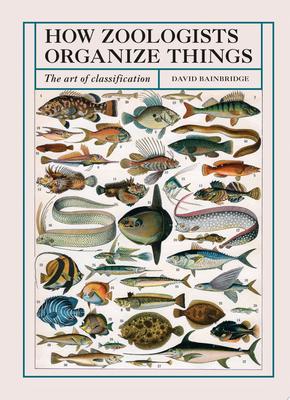 $45.00
NZD
Category: Popular Science
Discover how categorisation has shaped our view of the natural world with How Zoologists Organize Things. The book unveils wild truths and even wilder myths about animals, as perpetuated by zoologists - revealing how much more there is to learn, and unlearn.
$29.00
NZD
Category: Popular Science
How did we get from the Big Bang to today's staggering complexity, in which seven billion humans are connected into networks powerful enough to transform the planet? And why, in comparison, are our closest primate relatives reduced to near-extinction? Big History creator David Christian gives the answe rs in a mind-expanding cosmological detective story told on the grandest possible scale. He traces how, during eight key thresholds, the right conditions have allowed new forms of complexity to arise, from stars to galaxies, Earth to homo sapiens, agriculture to fossil fuels. This last mega-innovation gave us an energy bonanza that brought huge benefits to mankind, yet also threatens to shake apart everything we have created. This global origin story is one that we could only begin to tell recently, thanks to the underlying unity of modern knowledge. Panoramic in scope and thrillingly told, Origin Story reveals what we learn about human existence when we consider it from a universal scale. ...Show more
$30.00
NZD
Category: Popular Science
Which is more dangerous, a gun or a swimming pool? What do schoolteachers and sumo wrestlers have in common? Why do drug dealers still live with their moms? How much do parents really matter? How did the legalization of abortion affect the rate of violent crime? These may not sound like typical question s for an economist to ask. But Steven D. Levitt is not a typical economist. He is a much-heralded scholar who studies the riddles of everyday life--from cheating and crime to sports and child-rearing--and whose conclusions turn conventional wisdom on its head. Freakonomics is a groundbreaking collaboration between Levitt and Stephen J. Dubner, an award-winning author and journalist. They usually begin with a mountain of data and a simple question. Some of these questions concern life-and-death issues; others have an admittedly freakish quality. Thus the new field of study contained in this book: Freakonomics. Through forceful storytelling and wry insight, Levitt and Dubner show that economics is, at root, the study of incentives--how people get what they want, or need, especially when other people want or need the same thing. In Freakonomics, they explore the hidden side of . . . well, everything. The inner workings of a crack gang. The truth about real-estate agents. The myths of campaign finance. The telltale marks of a cheating schoolteacher. The secrets of the Ku Klux Klan. What unites all these stories is a belief that the modern world, despite a great deal of complexity and downright deceit, is not impenetrable, is not unknowable, and--if the right questions are asked--is even more intriguing than we think. All it takes is a new way of looking. Freakonomics establishes this unconventional premise: If morality represents how we would like the world to work, then economics represents how it actually does work. It is true that readers of this book will be armed with enough riddles and stories to last a thousand cocktail parties. But Freakonomics can provide more than that. It will literally redefine the way we view the modern world. ...Show more
$26.00
NZD
Category: Popular Science
'We spend our whole lives in one body and yet most of us have practically no idea how it works and what goes on inside it. The idea of the book is simply to try to understand the extraordinary contraption that is us.' Bill Bryson sets off to explore the human body, how it functions and its remarkable a bility to heal itself. Full of extraordinary facts and astonishing stories The Body: A Guide for Occupants is a brilliant, often very funny attempt to understand the miracle of our physical and neurological make up. A wonderful successor to A Short History of Nearly Everything, this new book is an instant classic. It will have you marvelling at the form you occupy, and celebrating the genius of your existence, time and time again. 'What I learned is that we are infinitely more complex and wondrous, and often more mysterious, than I had ever suspected. There really is no story more amazing than the story of us.' THE NUMBER ONE SUNDAY TIMES BESTSELLER 'A directory of wonders.' - The Guardian 'Jaw-dropping.' - The Times 'Classic, wry, gleeful Bryson...an entertaining and absolutely fact-rammed book.' - The Sunday Times ...Show more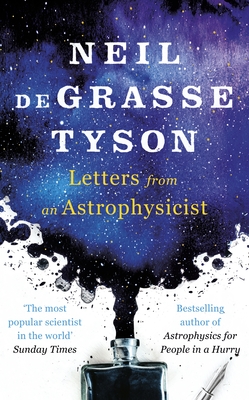 $36.00
NZD
Category: Popular Science
Join the galactic conversation on the biggest issues in the universe 'Don't fear change. Don't fear failure. The only thing to fear is loss of ambition. But if you've got plenty of that, then you have nothing to fear at all' - Neil deGrasse Tyson Neil deGrasse Tyson is arguably the most influential, ac claimed scientist on the planet. As director of the Hayden Planetarium, and host of Cosmos and StarTalk, he has dedicated his life to exploring and explaining the mysteries of the universe. Every year, he receives thousands of letters - from students to prisoners, scientists to priests. Some seek advice, others yearn for inspiration; some are full of despair, others burst with wonder. But they are all searching for understanding, meaning and truth. His replies are by turns wise, funny, and mind-blowing. In this, his most personal book by far, he covers everything from God to the history of science, from aliens to death. He bares his soul - his passions, his doubts, his hopes. The big theme is everywhere in these pages- what is our place in the universe? The result is an awe-inspiring read and an intimate portal into an incredible mind, which reveals the power of the universe to start conversations and inspire curiosity in all of us. ...Show more