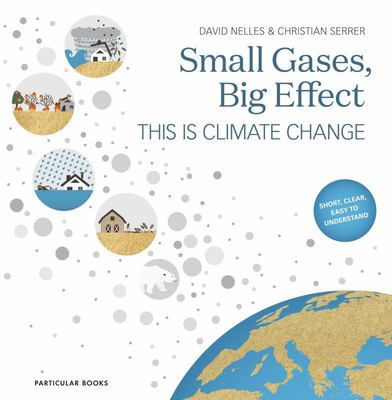 $18.81
NZD
Category: Popular Science
When students David Nelles and Christian Serrer struggled to find a book that explained the nuts and bolts of climate change in a way that was comprehensive, concise and enjoyable to read, they decided to write it themselves. With meticulous research corroborated by over 100 scientists, Small Gases, Bi g Effect summarizes all the latest findings on the causes and effects of climate change. Combining clear, thoughtful writing with illuminating graphics, it is a little book that presents complex scientific evidence in a way that everyone will find easy to understand. ...Show more
$26.00
NZD
Category: Feminism
A Guardian Book of the Week Longlisted for the PEN / E. O. Wilson Literary Science Writing Award An award-winning physician and scientist makes the game-changing case that genetic females are stronger than males at every stage of life Here are some facts: Women live longer than men. They have stronger immune systems. They're better at fighting cancer and surviving famine, and even see the world in a wider variety of colors. They are simply stronger than men at every stage of life. Why is this? And why are we taught the opposite? To find out, Dr. Sharon Moalem drew on his own medical experiences - treating premature babies in the neonatal intensive care unit; recruiting the elderly for neurogenetic studies; tending to HIV-positive orphans in Thailand - and tried to understand why in every instance men were consistently less likely to thrive. The answer, he discovered, lies in our genetics: two X chromosomes offer a powerful survival advantage. With clear, captivating prose that weaves together eye-opening research, case studies, diverse examples ranging from the behavior of honeybees to American pioneers, as well as experiences from his personal life and his own patients, Moalem explains why genetic females triumph over males when it comes to resiliency, intellect, stamina, immunity and much more. He also calls for a reconsideration of our male-centric, one-size-fits-all view of medical studies and even how we prescribe medications - a view that still sees women through the lens of men. Revolutionary and yet utterly convincing, The Better Half will make you see humanity and the survival of our species anew. ...Show more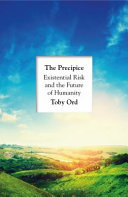 $25.00
NZD
Category: Popular Science
'Splendid . . . The Precipice is a powerful book, written with a philosopher's eye . . . Ord's love for humanity and hope for its future is infectious' Spectator. We live during the most important era of human history. In the twentieth century, we developed the means to destroy ourselves without develop ing the moral framework to ensure we won't. This is the Precipice, and how we respond to it will be the most crucial decision of our time.Oxford moral philosopher Toby Ord explores the risks to humanity's future, from the familiar man-made threats of climate change and nuclear war, to the potentially greater, more unfamiliar threats from engineered pandemics and advanced artificial intelligence. With clear and rigorous thinking, Ord calculates the various risk levels, and shows how our own time fits within the larger story of human history. We can say with certainty that the novel coronavirus does not pose such a risk. But could the next pandemic? What can we do, in our present moment, to face the risks head on?The Precipice is a call for a new understanding of our age- a major reorientation in the way we see the world, our history, and the role we play in it. ...Show more
$22.99
NZD
Category: Popular Science
A short guide to the six theories that try to explain the wild world of the quantum.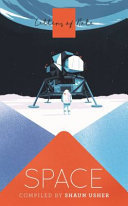 $16.99
NZD
Category: Popular Science
A compulsive collection of the world's most entertaining, inspiring and powerful letters with space at their heart, curated by the founder of the global phenomenon lettersofnote.com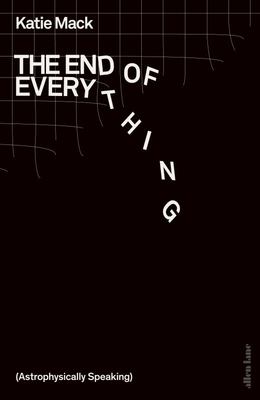 $48.00
NZD
Category: Popular Science
We know the universe had a beginning. But what happens at the end of the story? With lively wit and wry humour, astrophysicist Katie Mack takes us on a mind-bending tour through each of the cosmos' possible finales: the Big Crunch, Heat Death, Vacuum Decay, the Big Rip and the Bounce. Guiding us throug h major concepts in quantum mechanics, cosmology, string theory and much more, she describes how small tweaks to our incomplete understanding of reality can result in starkly different futures. Our universe could collapse in upon itself, or rip itself apart, or even - in the next five minutes - succumb to an inescapable expanding bubble of doom. This captivating story of cosmic escapism examines a mesmerizing yet unfamiliar physics landscape while sharing the excitement a leading astrophysicist feels when thinking about the universe and our place in it. Amid stellar explosions and bouncing universes, Mack shows that even though we puny humans have no chance of changing how it all ends, we can at least begin to understand it. The End of Everything is a wildly fun, surprisingly upbeat ride to the farthest reaches of all that we know. ...Show more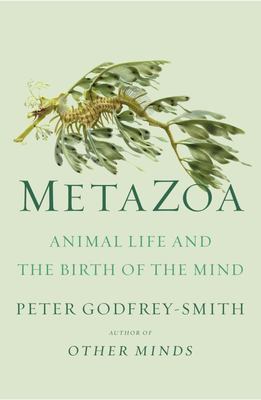 $48.00
NZD
Category: Popular Science
"Enthralling . . . breathtaking . . . Metazoa brings an extraordinary and astute look at our own mind's essential link to the animal world." --The New York Times Book Review (Editors' Choice) "A great book . . . [Godfrey-Smith is] brilliant at describing just what he sees, the patterns of behaviour of the animals he observes." --Nigel Warburton, Five Books The scuba-diving philosopher who wrote Other Minds explores the origins of animal consciousness Dip below the ocean's surface and you are soon confronted by forms of life that could not seem more foreign to our own: sea sponges, soft corals, and serpulid worms, whose rooted bodies, intricate geometry, and flower-like appendages are more reminiscent of plant life or even architecture than anything recognizably animal. Yet these creatures are our cousins. As fellow members of the animal kingdom--the Metazoa--they can teach us much about the evolutionary origins of not only our bodies, but also our minds. In his acclaimed 2016 book, Other Minds, the philosopher and scuba diver Peter Godfrey-Smith explored the mind of the octopus--the closest thing to an intelligent alien on Earth. In Metazoa, Godfrey-Smith expands his inquiry to animals at large, investigating the evolution of subjective experience with the assistance of far-flung species. As he delves into what it feels like to perceive and interact with the world as other life-forms do, Godfrey-Smith shows that the appearance of the animal body well over half a billion years ago was a profound innovation that set life upon a new path. In accessible, riveting prose, he charts the ways that subsequent evolutionary developments--eyes that track, for example, and bodies that move through and manipulate the environment--shaped the subjective lives of animals. Following the evolutionary paths of a glass sponge, soft coral, banded shrimp, octopus, and fish, then moving onto land and the world of insects, birds, and primates like ourselves, Metazoa gathers their stories together in a way that bridges the gap between mind and matter, addressing one of the most vexing philosophical problems: that of consciousness. Combining vivid animal encounters with philosophical reflections and the latest news from biology, Metazoa reveals that even in our high-tech, AI-driven times, there is no understanding our minds without understanding nerves, muscles, and active bodies. The story that results is as rich and vibrant as life itself. ...Show more
$34.99
NZD
Category: Popular Science
Could psychedelic drugs change our worldview? One of America's most revered writers takes us on a mind-altering journey to the frontiers of human consciousness. 'It's as if we made entering gothic cathedrals illegal, or museums, or sunsets!' When LSD was first discovered in the 1940s, it seemed to res earchers, scientists and doctors as if the world might be on the cusp of psychological revolution. It promised to shed light on the deep mysteries of consciousness, as well as offer relief to addicts and the mentally ill. But in the 1960s, with the vicious backlash against the counter-culture, all further research was banned. In recent years, however, work has quietly begun again on the amazing potential of LSD, psilocybin and DMT. Could these drugs in fact improve the lives of many people? Diving deep into this extraordinary world and putting himself forward as a guinea-pig, Michael Pollan has written a remarkable history of psychedelics and a compelling portrait of the new generation of scientists fascinated by the implications of these drugs. How to Change Your Mind is a report from what could very well be the future of human consciousness. ...Show more
$25.00
NZD
Category: Popular Science
Obesity, autism, mental health problems, IBS, allergies, auto-immunity, cancer. Does the answer to the modern epidemic of 'Western' diseases lie in our gut? You are 10% human. For every one of your cells, there are nine impostors hitching a ride. You are not just flesh and bone, but also bacteria and fu ngi. And you are more 'them' than you are 'you'. Your gut alone hosts 100 trillion of them and until recently we thought that our microbes didn't matter. This is all set to change as the latest scientific research tells a very different story, one where microbes run our bodies and becoming healthy is impossible without them. In this ground-breaking book, biologist Alanna Collen reveals how our personal colony of microbes influence our weight, immune system, mental health and even our choice of partner. This is a new way of understanding modern diseases - obesity, autism, mental health problems, gut disorders, allergies, auto-immunity and even cancer - as she argues they have their root in our failure to cherish our most fundamental and enduring relationship: that with our microbes. Illuminating many of the questions still unanswered by the human genome project 10% Human completely changes our understanding of diet, modern disease and medicine. The good news is that unlike our human cells, we can change our microbes for the better and this book shows you how. A revelatory and indispensable guide: life - and your body - will never seem the same again. ...Show more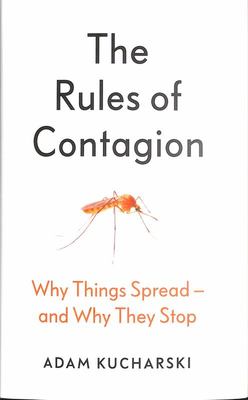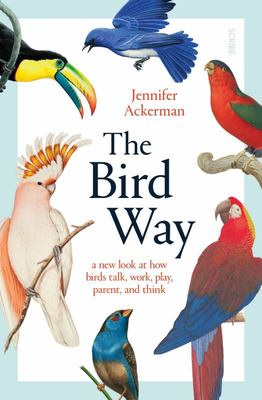 Bird Way
by Jennifer Ackerman
$40.00
NZD
Category: Popular Science
From the New York Times bestselling author of The Genius of Birds, a radical investigation into the bird way of being, and the recent scientific research that is dramatically shifting our understanding of birds -- how they live and how they think. 'There is the mammal way and there is the bird way.' Thi s is one scientist's pithy distinction between mammal brains and bird brains: two ways to make a highly intelligent mind. But the bird way is much more than a unique pattern of brain wiring, and lately, scientists have taken a new look at bird behaviours they have, for years, dismissed as anomalies or mysteries. What they are finding is upending the traditional view of how birds conduct their lives, how they communicate, forage, court, breed, survive. They're also revealing the remarkable intelligence underlying these activities, abilities we once considered uniquely our own -- deception, manipulation, cheating, kidnapping, infanticide, but also, ingenious communication between species, cooperation, collaboration, altruism, culture, and play. Some of these extraordinary behaviours are biological conundrums that seem to push the edges of-well-birdness: A mother bird that kills her own infant sons, and another that selflessly tends to the young of other birds as if they were her own. Young birds that devote themselves to feeding their siblings and others so competitive they'll stab their nestmates to death. Birds that give gifts and birds that steal, birds that dance or drum, that paint their creations or paint themselves, birds that build walls of sound to keep out intruders and birds that summon playmates with a special call -- and may hold the secret to our own penchant for playfulness and the evolution of laughter. Drawing on personal observations, the latest science, and her bird-related travel around the world, from the tropical rainforests of eastern Australia and the remote woodlands of northern Japan, to the rolling hills of lower Austria and the islands of Alaska's Kachemak Bay, Ackerman shows there is clearly no single bird way of being. In every respect, in plumage, form, song, flight, lifestyle, niche, and behaviour, birds vary. It's what we love about them. As E.O Wilson once said, when you have seen one bird, you have not seen them all. ...Show more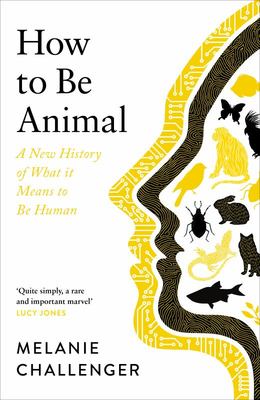 $33.00
NZD
Category: Popular Science
Combining popular science, history and moral philosophy, this is a wide-ranging and radical new take on the human story and what it means for us today.