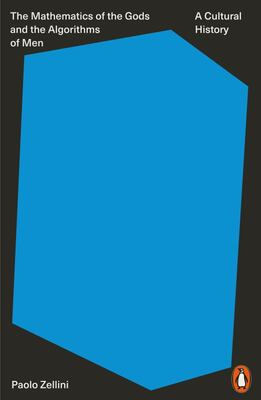 $25.45
NZD
Category: History
Is mathematics a discovery or an invention? Do numbers truly exist? What sort of reality do formulas describe? The complexity of mathematics - its abstract rules and obscure symbols - can seem very distant from the everyday. There are those things that are real and present, it is supposed, and then ther e are mathematical concepts: creations of our mind, mysterious tools for those unengaged with the world. Yet, from its most remote history and deepest purpose, mathematics has served not just as a way to understand and order, but also as a foundation for the reality it describes. In this elegant book, mathematician and philosopher Paolo Zellini offers a brief cultural and intellectual history of mathematics, ranging widely from the paradoxes of ancient Greece to the sacred altars of India, from Mesopotamian calculus to our own contemporary obsession with algorithms. Masterful and illuminating, The Mathematics of the Gods and the Algorithms of Men transforms our understanding of mathematical thinking, showing that it is inextricably linked with the philosophical and the religious as well as the mundane - and, indeed, with our own very human experience of the universe. ...Show more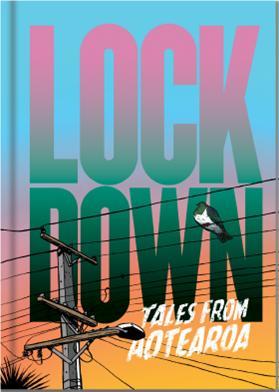 $35.00
NZD
Category: Cultural Studies
Like scenes from a science fiction novel, COVID-19 spread like a dark storm across planet Earth. When the virus came to the faraway islands of Aotearoa New Zealand, the nation's team of five million went into lockdown. Nineteen of the best graphic and comic artists from around Aotearoa New Zealand have created stories to mark this time. Featuring work by… Alex Cara, Hana Chatani, Li Chen, Miriama Grace-Smith, Sloane Hong, Ruby Jones, Sarah Laing, Sarah Lund, Toby Morris, Sharon Murdoch, Ross Murray, Ant Sang, Coco Solid, Anthony Stocking (Deadface Comics), Mat Tait, Jessica Thompson Carr (Māori Mermaid), Zak Waipara, Tokerau Wilson and Jem Yoshioka! ...Show more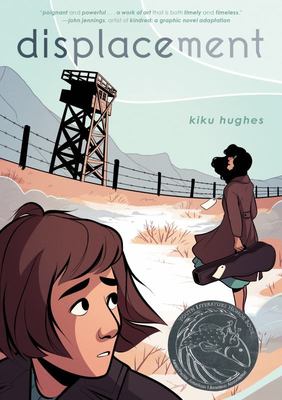 $38.00
NZD
Category: Cultural Studies
A teenager is pulled back in time to witness her grandmother's experiences in World War II-era Japanese internment camps in Displacement, a historical graphic novel from Kiku Hughes.   Kiku is on vacation in San Francisco when suddenly she finds herself displaced to the 1940s Japanese-American internm ent camp that her late grandmother, Ernestina, was forcibly relocated to during World War II.   These displacements keep occurring until Kiku finds herself stuck back in time. Living alongside her young grandmother and other Japanese-American citizens in internment camps, Kiku gets the education she never received in history class. She witnesses the lives of Japanese-Americans who were denied their civil liberties and suffered greatly, but managed to cultivate community and commit acts of resistance in order to survive.   Kiku Hughes weaves a riveting, bittersweet tale that highlights the intergenerational impact and power of memory. ...Show more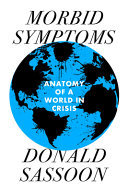 $43.00
NZD
Category: Cultural Studies
A health check on our corrupt and broken political system by one of our finest historians The deadly coronavirus spread across societies already riddled with political ills: rampant xenophobia and corruption, privatisation run amok, Brexiteer vainglory of 'a global Britain', a Euroland dominated by self -proclaimed nasty parties, and in America, the unspeakable Trump. As the acclaimed historian Donald Sassoon observes in this blistering polemic, there were morbid symptoms galore. Sassoon paints an unforgettable picture of our galloping descent into political barbarism, mixing blunt exposé and classical references with an astonishing array of data. Why does the United States proportionately have more civilians owning guns than Yemen, where there is a war on? Why did the UK enter the pandemic with fewer doctors than any EU country except Poland and Romania? In Morbid Symptoms he refuses to abandon what Antonio Gramsci termed the optimism of the will, instead recalling a line from Machiavelli's Istorie fiorentine: 'do not impute past disorders to the nature of the men, but to the times, which, being changed, give reasonable ground to hope that, with better government, our city will have better fortune in the future'. ...Show more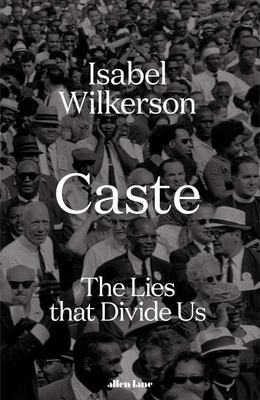 $40.00
NZD
Category: Cultural Studies
'The hierarchy of caste is not about feelings or morality. It is about power - which groups have it and which do not' Beyond race or class, our lives are defined by a powerful, unspoken system of divisions. In Caste, Pulitzer Prize-winning author Isabel Wilkerson gives an astounding portrait of this hid den phenomenon. Linking America, India and Nazi Germany, Wilkerson reveals how our world has been shaped by caste - and how its rigid, arbitrary hierarchies still divide us today. With clear-sighted rigour, Wilkerson unearths the eight pillars that connect caste systems across civilizations, and demonstrates how our own era of intensifying conflict and upheaval has arisen as a consequence of caste. Weaving in stories of real people, she shows how its insidious undertow emerges every day; she documents its surprising health costs; and she explores its effects on culture and politics. Finally, Wilkerson points forward to the ways we can - and must - move beyond its artificial divisions, towards our common humanity. Beautifully written and deeply original, Caste is an eye-opening examination of what lies beneath the surface of ordinary lives. No one can afford to ignore the mo ...Show more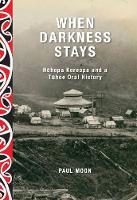 $30.00
NZD
Category: Cultural Studies
This extraordinary book – unsettling, harrowing, and ultimately redemptive – is based on the time the author spent with the Tūhoe tohunga, Hōhepa Kereopa. It plunges deep into a cultural landscape that has almost vanished, bringing to light insights that are enriching and sometimes shocking.  The work climaxes with a staggering oral history that has never appeared in print until now, and which reveals one of the most tragic and distressing events in the country's colonial era. ...Show more
$40.00
NZD
Category: Cultural Studies
Channel Kindness is a collection of fifty-one stories of kindness, bravery, and resilience from young people all over the world collected by the Born This Way Foundation and introduced by Lady Gaga. For Lady Gaga, kindness is the driving force behind everything she says and does. The quiet power of kind ness can change the way we view one another, our communities, and even ourselves. She embodies this mission, and through her work, brings more kindness into our world every single day. Lady Gaga has always believed in the importance of being yourself, being kind to yourself and others, no matter who they are or where they come from. With that sentiment in mind, she and her mother, Cynthia Germanotta, founded Born This Way Foundation, a nonprofit organization dedicated to making the world a kinder and braver place. Through the years, they've collected stories of kindness, bravery, and resilience from young people all over the world, proving that kindness truly is the universal language. And now, we invite you to read these stories and follow along as each and every young author finds their voice, just as Lady Gaga has found hers.Within these pages, you'll meet young changemakers who found their inner strength, who prevailed in the face of bullies, who started their own social movements, who decided to break through the mental health stigma and share how they felt, who created safe spaces for LGBTQ+ youth, and who have embraced kindness with every fiber of their being by helping others without the expectation of anything in return.Individually and collectively, the stories collected here prove that kindness not only saves lives but builds community. Kindness is inclusion, it is pride, it is empathy, it is compassion, it is self-respect and it is the guiding light to love. Kindness is always transformational, and its never-ending ripples result in even more kind acts that can change our lives, our communities, and our world. ...Show more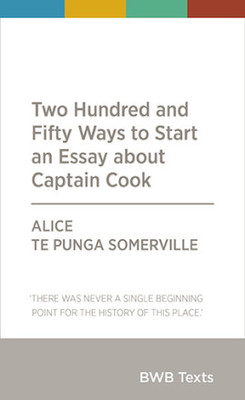 $15.00
NZD
Category: Cultural Studies
"Alice Te Punga Somerville employs her deep research and dark humour to skilfully channel her response to Cook's global colonial legacy"--Back cover.
$17.00
NZD
Category: Cultural Studies
A wickedly witty field guide to bookstore customers from the Person Who Doesn't Know What They Want (But Thinks It Might Have a Blue Cover) to the harried Parents Secretly After Free Childcare. It does take all kinds. If you visit bookshops more often than the grocery store, you'll recognize the types. There's the Expert (with subspecies from the Bore to the Helpful Person), the Young Family (ranging from the Exhausted to the Aspirational), Occultists (from Conspiracy Theorist to Craft Woman). Then there's the Loiterer (including the Erotica Browser and the Self-Published Author), the Bearded Pensioner (including the Lyrca Clad), the The Not-So-Silent Traveller (the Whistler, Sniffer, Hummer, Farter, and Tutter), and the Family Historian (generally Americans who come to Shaun's shop in Wigtown, Scotland). Two bonus sections include Staff and, finally, Perfect Customer -- all from Shaun Bythell (author of Confessions of a Bookseller), the funniest sell-and-tell observer in the house of books. This is the perfect read for anyone who ever felt a bookstore was home. You've been spotted! Or have you?   ...Show more
$26.00
NZD
Category: Cultural Studies
A beautifully-packaged, fun A to Z of good omens, inauspicious signs, their origins and meanings.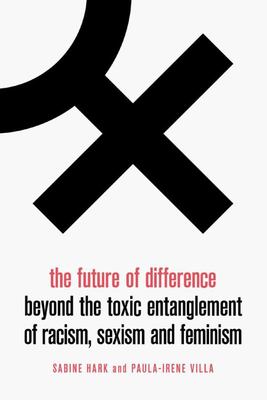 $37.00
NZD
Category: Cultural Studies
The Future of Difference examines the way contemporary regimes of power engage in the violent production of difference. In this moment, the logic of 'other and rule' thoroughly permeates the social and the political; our contemporary condition is increasingly premised on endless subtle hierarchical dist inctions, which determine whole populations' attitudes, feelings, and actions. Hark and Villa make a compelling case for the detoxification of public and political discourse, in favour of an ethical mode of living with the world, which means living with plurality and alterity. Book jacket. ...Show more
$37.00
NZD
Category: Cultural Studies
In this epic, beautifully written masterwork, Pulitzer Prize-winning author Isabel Wilkerson chronicles one of the great untold stories of American history: the decades-long migration of black citizens who fled the South for northern and western cities, in search of a better life. NATIONAL BOOK CRITICS CIRCLE AWARD WINNER LYNTON HISTORY PRIZE WINNER HEARTLAND AWARD WINNER  DAYTON LITERARY PEACE PRIZE FINALIST        NAMED ONE OF THE TEN BEST BOOKS OF THE YEAR BY The New York Times  * USA Today * O: The Oprah Magazine * Amazon * Publishers Weekly *  Salon * Newsday  * The Daily Beast   NAMED ONE OF THE BEST BOOKS OF THE YEAR BY The New Yorker *  The Washington Post * The Economist * Boston Globe * San Francisco Chronicle *  Chicago   Tribune * Entertainment Weekly * Philadelphia Inquirer * The Guardian * The Seattle Times * St. Louis Post-Dispatch  * The Christian Science Monitor  From 1915 to 1970, this exodus of almost six million people changed the face of America. Wilkerson compares this epic migration to the migrations of other peoples in history. She interviewed more than a thousand people, and gained access to new data and official records, to write this definitive and vividly dramatic account of how these American journeys unfolded, altering our cities, our country, and ourselves.   With stunning historical detail, Wilkerson tells this story through the lives of three unique individuals: Ida Mae Gladney, who in 1937 left sharecropping and prejudice in Mississippi for Chicago, where she achieved quiet blue-collar success and, in old age, voted for Barack Obama when he ran for an Illinois Senate seat; sharp and quick-tempered George Starling, who in 1945 fled Florida for Harlem, where he endangered his job fighting for civil rights, saw his family fall, and finally found peace in God; and Robert Foster, who left Louisiana in 1953 to pursue a medical career, the personal physician to Ray Charles as part of a glitteringly successful medical career, which allowed him to purchase a grand home where he often threw exuberant parties. Wilkerson brilliantly captures their first treacherous and exhausting cross-country trips by car and train and their new lives in colonies that grew into ghettos, as well as how they changed these cities with southern food, faith, and culture and improved them with discipline, drive, and hard work. Both a riveting microcosm and a major assessment, The Warmth of Other Suns is a bold, remarkable, and riveting work, a superb account of an "unrecognized immigration" within our own land. Through the breadth of its narrative, the beauty of the writing, the depth of its research, and the fullness of the people and lives portrayed herein, this book is destined to become a classic. ...Show more