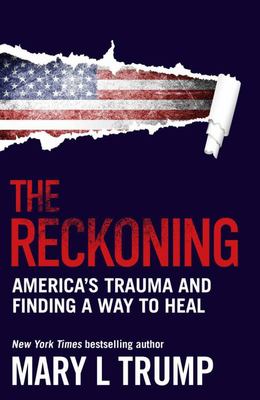 $32.99
NZD
Category: Politics
From the #1 bestselling author of Too Much and Never Enough: How My Family Created the World's Most Dangerous Man.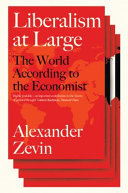 $0.00
NZD
Category: Politics
Since 1843, the Economist has been the single most devoted and influential champion of liberalism anywhere in the world. But what exactly is liberalism, and how has the liberal message evolved? The World According to the Economistpresents a history of liberalism on the move, confronting the challenges t hat classical doctrine left unresolved- the rise of democracy, the expansion of empire, the ascendancy of finance. Today, neither economic crisis at home, nor permanent warfare abroad, has dimmed the Economist's belief in unfettered markets, limited government and a free hand for the West. Confidante to the powerful, emissary for the financial sector, portal onto international affairs, the bestselling news weekly shapes the world its readers and the rest of us inhabit. This is the first critical biography of one of the architects of a liberal world order now under increasing strain. ...Show more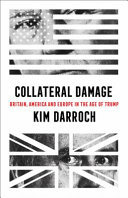 $40.00
NZD
Category: Politics
@realDonaldTrump: 'The wacky ambassador that the UK foisted on the United States is not someone we are thrilled with, a very stupid guy ...  We will no longer deal with him' Kim Darroch was British Ambassador to the US as the age of Trump dawned and Brexit unfolded. As one of the UK's most experienced and respected diplomats, Darroch was given the task of explaining Trump to the British and Brexit to the Americans. Choosing to resign after his confidential cables criticising the Trump administration were leaked to the press, Darroch's unvarnished, behind-the-scenes account reveals for the first time the inside story of this tumultuous time and reflects more broadly on Britain's relationship with the United States. In a book rich in anecdote and insight, he describes the challenges of dealing with the Trump White House and offers a diplomat's perspective on Brexit and how it looked to Britain's closest ally.   As the closest Brit to the story, Darroch explains why the British embassy suspected a Trump victory from as early as February 2016, what part every key figure - from Sarah Sanders to Michael Flynn - has played in Trump's administration, and what balanced policy makers on both sides of the Atlantic should consider during this era of pandemic, seismic change and populist politics.   A riveting account from the best-informed insider, Collateral Damage charts the strangest and most convulsive period in the recent history of Britain and the US - and the state of the 'special relationship' today. ...Show more
$40.00
NZD
Category: Politics
The presidency of Donald Trump is commonly seen as an historical accident. In When America Stopped Being Great, Nick Bryant argues that by 2016 it had become almost historically inescapable. In this highly personal account, drawing on decades of covering Washington for the BBC, Bryant shows how the bill ionaire capitalised on the mistakes of his five predecessors, Ronald Reagan, George Herbert Walker Bush, Bill Clinton, George W. Bush and Barack Obama, and how also he became a beneficiary of a broken politics, an iniquitous economy, an ailing media, a facile culture, disruptive new technology and the creation of a modern-day presidency that elevated showmanship over statesmanship. Not only are we starting to see the emergence of a post-American world, Bryant fears we are seeing the emergence of a post-American America. The history of Trump's rise is also a history of America's fall - not only are we witnessing America's post-millennial decline, but also the country's disintegration. ...Show more
$60.00
NZD
Category: Politics
When Malcolm Turnbull took over the nation's top job there was a sense of excitement in Australia. Sky-high opinion polls followed as the political outsider with a successful business, legal and media career took charge. The infighting that had dogged politics for the best part of a decade looked to be over. But a right-wing insurgency brutally cut down Turnbull's time in office after three years, leaving many Australians asking, 'Why?' Exceptionally candid and compelling, A Bigger Picture is the definitive narrative of Malcolm Turnbull's prime ministership. He describes how he legalised same-sex marriage, established Snowy Hydro 2.0, stood up to Donald Trump, and many more achievements – remarkable in their pace and significance, and delivered in the teeth of so much opposition. But it's far more than just politics. Turnbull's life has been filled with colourful characters and controversies, success and failure. From his early years in Sydney, growing up with a single father, to defending 'Spycatcher' Peter Wright against the UK government; the years representing Kerry Packer, leading the Republican Movement and making millions in business; and finally toppling Tony Abbott to become prime minister of Australia. For the first time he tells it all – in his own words. With revelatory insights on the workings of Canberra and the contentious events of Turnbull's life, A Bigger Picture explores the strengths and vulnerabilities of one of Australia's best-known and most dynamic business and political leaders. Lyrically written in highly readable and entertaining prose, this is a genuine page-turner that's not just for political junkies.     ...Show more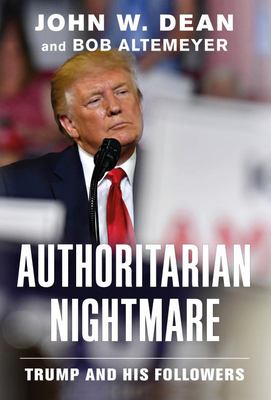 $55.00
NZD
Category: Politics
How did America end up with a leader who acts so crudely and despotically, and counter to our democratic principles? Why do his followers stick with him, even when he acts against their interests? To fully understand, John Dean, a man with a history of standing up to autocratic presidents, joins with Bo b Altemeyer, a psychology professor with a unique area of expertise: authoritarianism. Together, using psychological diagnostic tools, as well as exclusive research and analysis from the Monmouth University Polling Institute-one of America's most respected public opinion research foundations-the authors provide us with an eye-opening understanding of the Trump phenomenon . . . and what we may be able to do to stop it. ...Show more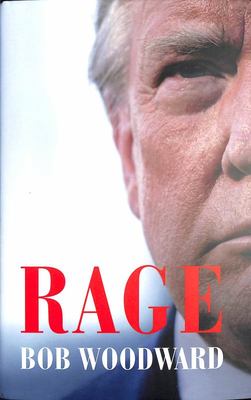 Rage
by Bob Woodward
$55.00
NZD
Category: Politics
Bob Woodward's new book, Rage, is an unprecedented and intimate tour de force of original reporting on the Trump presidency. Rage goes behind the scenes like never before, with stunning new details about early national security decisions and operations and Trump's moves as he faces a global pandemic, ec onomic disaster and racial unrest. Woodward, the #1 internationally bestselling author of 13 #1 bestsellers, including Fear: Trump in the White House, shows Trump up close in his entirety before the 2020 presidential election. President Trump has said publicly that Woodward has interviewed him. What is not known is that Trump provided Woodward a window into his mind through a series of exclusive interviews. At key decision points, Rage shows how Trump's responses to the crises of 2020 were rooted in the instincts, habits and style he developed during his first three years as president. Rage draws from hundreds of hours of interviews with firsthand witnesses, as well as participants' notes, emails, diaries, calendars and confidential documents. Woodward obtained 25 personal letters exchanged between Trump and North Korean leader Kim Jong Un that have not been public before. Kim describes the bond between the two leaders as out of a "fantasy film," as the two leaders engage in an extraordinary diplomatic minuet. Rage will be the foundational account of the Trump presidency, its turmoil, contradictions and risks. It is an essential document for any voter seeking an accurate inside view of the Trump years - volatile and vivid.   ...Show more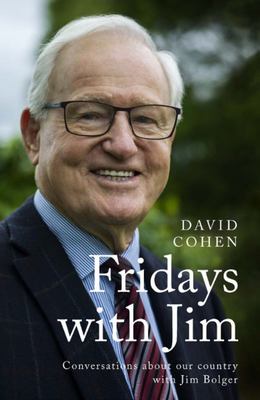 $45.00
NZD
Category: Politics
A FORMER NEW ZEALAND PRIME MINISTER CANDIDLY REVIEWS HIS LIFE AND THE STATE OF THE NATION. A self-taught son of Irish immigrants, devout Catholic, rough-hewn King Country farmer and farming lobbyist, Jim Bolger entered New Zealand political life in the 1970s. He was a flinty Minister of Labour under Rob ert Muldoon and Prime Minister from 1990 to 1997. As ambassador to Washington, he helped create warmer relations with the United States. In recent years, he has chaired boards, served as the chancellor of the University of Waikato and marked more than a half-century of marriage to Joan, with whom he has nine children. Never given to orthodoxies, yet staunchly National in his politics, in his stillenergetic eighties he remains an impressively brisk progressive thinker. For six months he regularly sat down on Fridays with the writer David Cohen to reflect on his life and times, our nation and world. Fridays with Jim reveals a quintessential man of the old New Zealand who is fully in synch with the new New Zealand, and with plenty of ideas about where its all heading. ...Show more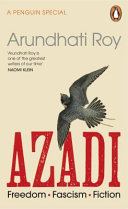 $18.00
NZD
Category: Politics
FROM THE BEST-SELLING AUTHOR OF MY SEDITIOUS HEART AND THE MINISTRY OF UTMOST HAPPINESS, A NEW AND PRESSING DISPATCH FROM THE HEART OF THE CROWD AND THE SOLITUDE OF A WRITER'S DESK The chant of 'Azadi!' - Urdu for 'Freedom!' - is the slogan of the freedom struggle in Kashmir against what Kashmiris see a s the Indian Occupation. Ironically, it also became the chant of millions on the streets of India against the project of Hindu Nationalism. Even as Arundhati Roy began to ask what lay between these two calls for Freedom - a chasm or a bridge? - the streets fell silent. Not only in India, but all over the world. The Coronavirus brought with it another, more terrible understanding of Azadi, making a nonsense of international borders, incarcerating whole populations, and bringing the modern world to a halt like nothing else ever could. In this series of electrifying essays, Arundhati Roy challenges us to reflect on the meaning of freedom in a world of growing authoritarianism. The essays include meditations on language, public as well as private, and on the role of fiction and alternative imaginations in these disturbing times. The pandemic, she says, is a portal between one world and another. For all the illness and devastation it has left in its wake, it is an invitation to the human race, an opportunity, to imagine another world. ...Show more
$32.00
NZD
Category: Politics
From the authors of the international bestseller Why Nations Fail, a crucial new big-picture framework that answers the question of how liberty flourishes in some states but falls to authoritarianism or anarchy in others--and explains how it can continue to thrive despite new threats. In Why Nations Fa il, Daron Acemoglu and James A. Robinson argued that countries rise and fall based not on culture, geography, or chance, but on the power of their institutions. In their new book, they build a new theory about liberty and how to achieve it, drawing a wealth of evidence from both current affairs and disparate threads of world history. Liberty is hardly the "natural" order of things. In most places and at most times, the strong have dominated the weak and human freedom has been quashed by force or by customs and norms. Either states have been too weak to protect individuals from these threats, or states have been too strong for people to protect themselves from despotism. Liberty emerges only when a delicate and precarious balance is struck between state and society. There is a Western myth that political liberty is a durable construct, arrived at by a process of "enlightenment." This static view is a fantasy, the authors argue. In reality, the corridor to liberty is narrow and stays open only via a fundamental and incessant struggle between state and society: The authors look to the American Civil Rights Movement, Europe's early and recent history, the Zapotec civilization circa 500 BCE, and Lagos's efforts to uproot corruption and institute government accountability to illustrate what it takes to get and stay in the corridor. But they also examine Chinese imperial history, colonialism in the Pacific, India's caste system, Saudi Arabia's suffocating cage of norms, and the "Paper Leviathan" of many Latin American and African nations to show how countries can drift away from it, and explain the feedback loops that make liberty harder to achieve. Today we are in the midst of a time of wrenching destabilization. We need liberty more than ever, and yet the corridor to liberty is becoming narrower and more treacherous. The danger on the horizon is not "just" the loss of our political freedom, however grim that is in itself; it is also the disintegration of the prosperity and safety that critically depend on liberty. The opposite of the corridor of liberty is the road to ruin. ...Show more
$37.00
NZD
Category: Politics
A candid and revealing memoir from one of politics' great survivors - National MP, and leader of the opposition, Judith Collins.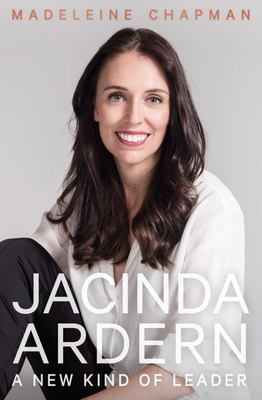 $40.00
NZD
Category: Politics
Prime Minister of New Zealand Jacinda Ardern is a leader for a new generation, one tired of inertia in the face of pressing issues such as climate change, immigration and the rise of far-right terrorism. Ardern was catapulted onto the international stage with her grace and compassion following the Chri stchurch mosque shooting. Oprah Winfrey invited us to 'channel our inner Jacindas' as praise for Ardern flooded headlines and social media. The world's youngest female head of government, and only the second elected world leader to give birth while in office, Ardern describes herself as a progressive and a social democrat. In this revealing biography, journalist Madeleine Chapman discovers the woman behind the headlines. Politically engaged from an early age, Ardern has encountered her fair share of sexism, but rather than let that harden her she advocates 'rising above' critics. In her first press conference, she announced an election campaign of 'relentless positivity'. The tactic was a resounding success- donations poured in and Labour rebounded in the polls. But can Ardern live up to her promise? What does her new style of leadership look like in practice? And what can we learn from the world's reaction to this inspiring leader? ...Show more