$20.00
NZD
Category: Short Stories | Series: The\Penguin English Library
They could not have had a more perfect day for a garden-party if they had ordered it.' A windless, warm day greets the Sheridan family on the day of their garden party. As daughter Laura takes the reins on party preparations the news of a neighbour's demise casts a cloud over the host and threatens the entire celebration. The Penguin English Library - collectable general readers' editions of the best fiction in English, from the eighteenth century to the end of the Second World War. ...Show more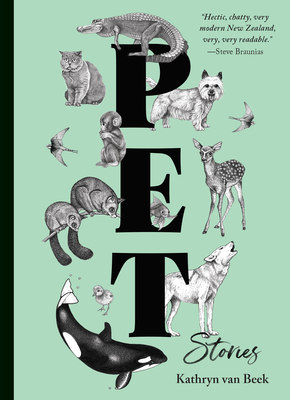 $20.00
NZD
Category: Short Stories
Pet is a dark and humorous short story collection that explores our relationships with children, lovers, and other animals. "Hectic, chatty, very modern New Zealand, very, very readable."—Steve Braunias"These beautifully crafted stories about humans and their animals and animals and their humans are sha rp, taut, brilliantly written exposés of our untamed behaviour to each other. Kathryn's writing is intense and merciless but totally entertaining and gripping from start to finish."—Stuart Hoar ​ ...Show more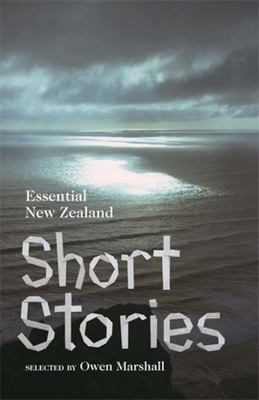 $40.00
NZD
Category: Short Stories
The short story has been the forte of distinguished New Zealand writers from Katherine Mansfield and Frank Sargeson through to fresh young talents such as Eleanor Catton and Craig Cliff. There could be no better guide to a sampler of their best work than Owen Marshall, who has been called New Zealand's best living writer of short stories. Marshall's indispensible collection features fifty arresting and significant stories that show why short fiction has been so important in the development of our literature, and also why it continues to appeal. First published in 2002, this new edition of the collection features five new stories from writers who excel at a magnificent national genre: perfectly polished stories peopled by perceptive, quirky and intriguing characters. First published 2002. ...Show more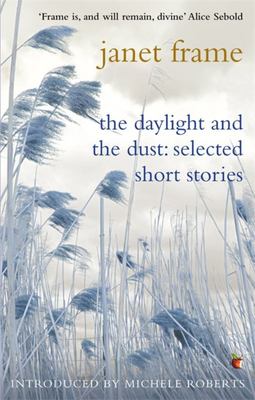 $25.00
NZD
Category: Short Stories | Series: Virago Modern Classics Ser.
'The Daylight and the Dust' is a comprehensive selection of Janet Frame's short stories. Written over four decades, they come from her classic prize-winning collection 'The Lagoon and Other Stories', right up to 'You Are Now Entering the Human Heart'.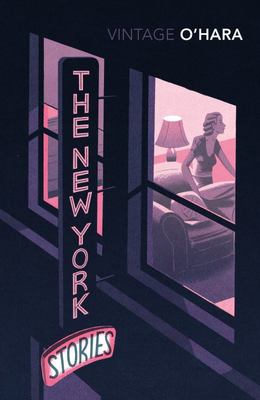 $26.00
NZD
Category: Short Stories | Series: VINTAGE CLASSICS
'Superb... These thirty-two stories inhabit the Technicolor vernaculars of taxi drivers, barbers, paper pushers and society matrons... O'Hara was American fiction's greatest eavesdropper, recording the everyday speech and tone of all strata of mid-century society' Wall Street Journal John O'Hara remain s the great chronicler of American society, and nowhere are his powers more evident than in his portraits of New York's so-called Golden Age. Unsparingly observed, brilliantly cutting and always on the tragic edge of epiphany, the stories collected here are among O'Hara's finest work, and show why he still stands as the most-published short story writer in the history of the New Yorker. ...Show more
$26.00
NZD
Category: Short Stories
The New York Times bestseller 'This selection of 43 stories should by all rights see Lucia Berlin as lauded as Jean Rhys or Raymond Carver' Independent The stories in A Manual for Cleaning Women make for one of the most remarkable unsung collections in twentieth-century American fiction. With extraordin ary honesty and magnetism, Lucia Berlin invites us into her rich, itinerant life: the drink and the mess and the pain and the beauty and the moments of surprise and of grace. Her voice is uniquely witty, anarchic and compassionate. Celebrated for many years by those in the know, she is about to become - a decade after her death - the writer everyone is talking about. The collection will be introduced by Lydia Davis. 'With Lucia Berlin we are very far away from the parlours of Boston and New York and quite far away, too, from the fiction of manners, unless we are speaking of very bad manners ...The writer Lucia Berlin most puts me in mind of is the late Richard Yates.' LRB, 1999 ...Show more
$26.00
NZD
Category: Short Stories
I don't want to be remembered for One Hundred Years of Solitude or for the Nobel Prize but rather for my journalism," Gabriel Garcia Marquez said in the final years of his life. And while some of his journalistic writings have been made available over the years, this is the first volume to gather a repr esentative selection from across the first four decades of his career - years during which he worked as a full-time, often muckraking, and controversial journalist, even as he penned the fiction that would bring him the Nobel Prize in 1982. The Scandal of the Century brings together the first pieces he wrote while working for newspapers in the coastal Colombian cities of Cartagena and Barranquilla . . . his longer, more fiction-like reportage from Paris and Rome . . . his monthly columns for Spain's El Pa?s. And while all the work points in style, wit, depth, and passion to his fiction, these fifty pieces are, more than anything, a revelation of the writer working at the profession he believed to be "the best in the world. ...Show more
$20.00
NZD
Category: Short Stories | Series: Macmillan Collector's Library
Designed to appeal to the book lover, the Macmillan Collector's Library is a series of beautifully bound pocket-sized gift editions of much loved classic titles. Bound in real cloth, printed on high quality paper, and featuring ribbon markers and gilt edges, Macmillan Collector's Library are books to lo ve and treasure. Blend the wild and fevered Irish imagination with their wonderful facility for recounting a dark, compelling tale, add a dash of the supernatural, and you have a potent brew of spine-tingling tales. This anthology of the best ghost stories from Ireland and Irish writers includes contributions from such masters of the art of raising as Sheridan Le Fanu, Bram Stoker, Oscar Wilde, W. B. Yeats and Rosa Mulholland. Within the pages of this collection you will find strange accounts of haunted houses, death warnings from beyond the grave, and revengeful spirits, all guaranteed to stir the imagination and chill the blood.Selected and introduced by David Stuart Davies.Stories in this edition: Sheridan Le FanuThe Room in Le Dragon VolantMadam Crowl's GhostSquire Toby's WillThe Child that went with the FairiesAn Account of Some Strange Disturbances in Aungier StreetGhost Stories of ChapelizodThe Vision of Tom ChuffW. B. YeatsThe CurseHanraham's VisionBram StokerThe Judge's HouseThe Secret of the Growing GoldOscar WildeThe Canterville GhostMrs J. H. RiddellThe Old House in Vauxhall WalkA Strange Christmas GameFitz-James O'BrienWhat was It?The Pot of TulipsThomas Crofton CrokerThe Haunted CellarJeremiah CurtinSt Martin's EveDaniel CorkeryThe Eyes of the DeadRosa MulhollandThe Haunted Organist of Hurly BurlyThe Ghost at the Rath ...Show more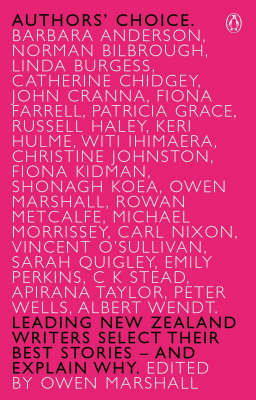 $30.00
NZD
Category: Short Stories
A quirky, unusual New Zealand short story collection in which 24 of New Zealand's leading writers choose their own favourite story. Each writer supplies a short statement explaining why they regard this story so highly and there is a photograph.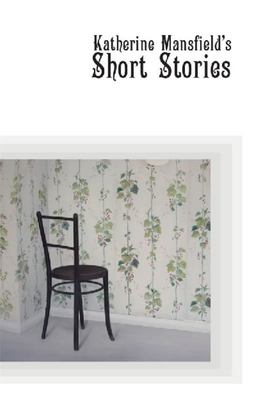 $36.00
NZD
Category: Short Stories
The complete classic stories by New Zealand's most famous writer. Unlike many selected editions, this is a complete collection of all 75 of Katherine Mansfield's finished stories taken from her five books: Bliss, The Garden Party, The Doves' Nest, Something Childish and In a German Pension. Virginia Woo lf claimed that Mansfield's writing was 'The only writing I have ever been jealous of.' Widely considered one of the best short-story writers of her period, Katherine Mansfield is celebrated for her sensitive and subtle treatment of human behaviour. Satirical, psychologically deep, unabashed and candid about sex, pregnancy and social issues, her stories adopted a fresh style and new narrative techniques. She drew on and evoked the New Zealand landscape from her childhood, as well as her travels in Europe and time in England. ...Show more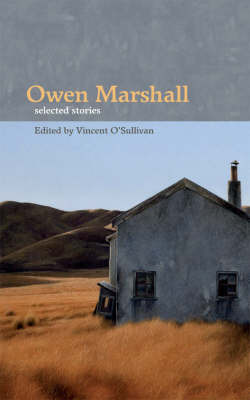 $45.00
NZD
Category: Short Stories
Peter Simpson in reviewing Owen Marshall's stories in the New Zealand Listener wrote: 'Marshall is held in uncommon affection by New Zealand readers -- generally we admire and respect rather than love our writers.' This love is perhaps evoked not just by the superb quality of Marshall's writing but beca use his stories so precisely capture his fellow New Zealanders and their country. From the provinces to the cities, the remote landscapes to journeying overseas, Marshall's stories show a deep understanding of who and where we are. From the substantial body of work created over the last thirty years, Vincent O'Sullivan has selected sixty stories that give a wide representation of Marshall's range. He once wrote that short stories should aspire to a combination of 'intransigence and poetry', both of which are evident in this fine selection. This collection first published September 2008. ...Show more