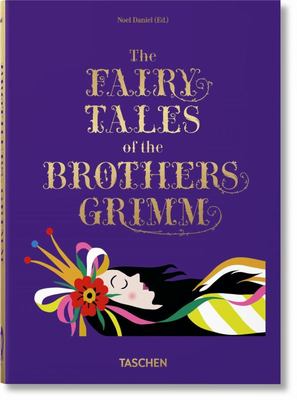 $58.00
NZD
Category: Mythology
The world's most beloved fairy tales by the Brothers Grimm and Hans Christian Andersen, now in one precious anthology. With beautiful illustrations by legendary artists, scene-setting essays, introductions to each fairy tale, and an appendix with extended artist biographies, this collection is a delight ful feast for the eyes and a pleasure to read--a must for every family library and art book collection. ...Show more
$37.00
NZD
Category: Mythology | Series: Stephen Fry's Greek Myths
The story of Troy speaks to all of us - the kidnapping of Helen, a queen celebrated for her beauty, sees the Greeks launch a thousand ships against the city of Troy, to which they will lay siege for ten whole years. It is a terrible war with casualties on all sides as well as strained relations between allies, whose consequences become tragedies. In Troy you will find heroism and hatred, love and loss, revenge and regret, desire and despair. It is these human passions, written bloodily in the sands of a distant shore, that still speak to us today.   ...Show more
$35.00
NZD
Category: Mythology
The incredible story of Tupaia, Tahitian priest navigator, who sailed on board the Endeavour with Captain Cook on his first voyage to Aotearoa. Follow Tupaia as he grows up in Ra'iatea, becoming a high-ranking 'arioi and master navigator. Join him as he meets up with Cook in Tahiti and sails as part of the crew on the Endeavour across the Pacific to Aotearoa. Witness the encounters between tangata whenua and the crew as the ship sails around the coast, and discover the important role Tupaia plays as translator and cultural interpreter. Written in dramatic prose and verse by Courtney Sina Meredith and stunningly illustrated in graphic style by Mat Tait, this is an essential book for all New Zealanders. ...Show more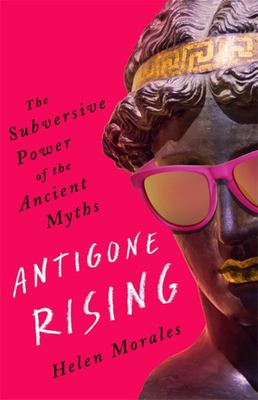 $35.00
NZD
Category: Mythology
A witty, inspiring reckoning with the ancient Greek and Roman myths and their legacy, from what they can illuminate about #MeToo to the radical imagery of Beyoncé. The picture of classical antiquity most of us learned in school is framed in certain ways -- glossing over misogyny while omitting the seeds of feminist resistance. Many of today's harmful practices, like school dress codes, exploitation of the environment, and rape culture, have their roots in the ancient world. But in Antigone Rising, classicist Helen Morales reminds us that the myths have subversive power because they are told -- and read -- in different ways. Through these stories, whether it's Antigone's courageous stand against tyranny or the indestructible Caeneus, who inspires trans and gender queer people today, Morales uncovers hidden truths about solidarity, empowerment, and catharsis. Antigone Rising offers a fresh understanding of the stories we take for granted, showing how we can reclaim them to challenge the status quo, spark resistance, and rail against unjust regimes. ...Show more
$22.00
NZD
Category: Mythology
THE NO 1 SUNDAY TIMES AND NEW YORK TIMES BESTSELLER Bestselling and much loved author Neil Gaiman, whose novel American Gods has been adapted into a major television series, brings vividly to life the stories of Norse mythology that have inspired his own extraordinary writing in this number one Sunday Times bestseller The great Norse myths are woven into the fabric of our storytelling from Tolkien, Alan Garner and Rosemary Sutcliff to Game of Thrones and Marvel Comics. They are also an inspiration for Neil Gaiman 's own award-bedecked, bestselling fiction. Now he reaches back through time to the original source stories in a thrilling and vivid rendition of the great Norse tales. Gaiman 's gods are thoroughly alive on the page irascible, visceral, playful, passionate and the tales carry us from the beginning of everything to Ragnarok and the twilight of the gods. Galvanised by Gaiman 's prose, Thor, Loki, Odin and Freya are irresistible forces for modern readers and the crackling, brilliant writing demands to be read aloud around an open fire on a freezing, starlit night. ...Show more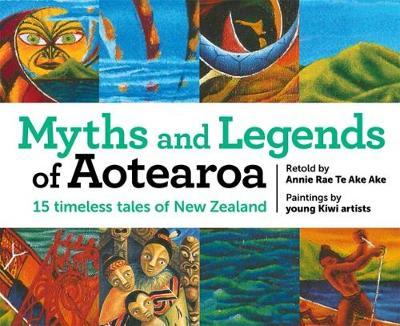 $28.00
NZD
Category: Mythology
Fifteen timeless and essential Maori myths and legends are retold by gifted storyteller Annie Rae Te Ake Ake in this stunning, one-of-a-kind treasury. Illustrated by young Kiwi artists, this classic collection is a testament to the many and vibrant cultures of Aotearoa past, present and future.
$40.00
NZD
Category: Mythology
Enter the enchanting world of mythical creatures and explore the history behind them in this beautifully illustrated compendium for kids. Meet an incredible cast of fictional animals from all around the world. Say hello to Thunderbird flying over North America and learn about the Native American traditi ons that inspired its story. Voyage to Japan to meet kitsune, supernatural nine-tailed foxes that can turn into humans. And jump on board an ancient storm-battered ship to learn why mermaids were the last thing a sailor wanted to see... From narwhal tusks inspiring the legend of unicorns, to dinosaur bones creating rumours of dragons, there is an interesting story behind every magical beast. Learn about the societies that spawned these legendary creatures, from Ancient Greece to the indigenous tribes of Australia. This is the only kids' guide to magical creatures that tells you the history behind the mythology. ...Show more
$40.00
NZD
Category: Mythology
Natalie Haynes is the nation's muse' Adam RutherfordThe Greek myths are among the world's most important cultural building blocks and they have been retold many times, but rarely do they focus on the remarkable women at the heart of these ancient stories.Stories of gods and monsters are the mainstay of epic poetry and Greek tragedy, from Homer to Aeschylus, Sophocles and Euripides, from the Trojan War to Jason and the Argonauts. And still, today, a wealth of novels, plays and films draw their inspiration from stories first told almost three thousand years ago. But modern tellers of Greek myth have usually been men, and have routinely shown little interest in telling women's stories. And when they do, those women are often painted as monstrous, vengeful or just plain evil. But Pandora - the first woman, who according to legend unloosed chaos upon the world - was not a villain, and even Medea and Phaedra have more nuanced stories than generations of retellings might indicate. Now, in Pandora's Jar, Natalie Haynes - broadcaster, writer and passionate classicist - redresses this imbalance. Taking Pandora and her jar (the box came later) as the starting point, she puts the women of the Greek myths on equal footing with the menfolk. After millennia of stories telling of gods and men, be they Zeus or Agamemnon, Paris or Odysseus, Oedipus or Jason, the voices that sing from these pages are those of Hera, Athena and Artemis, and of Clytemnestra, Jocasta, Eurydice and Penelope. ...Show more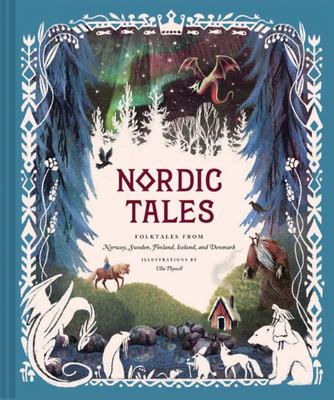 $48.00
NZD
Category: Mythology | Series: Tales Ser.
Trolls haunt the snowy forests, and terrifying monsters roam the open sea. A young woman journeys to the end of the world, and a boy proves he knows no fear. This collection of 16 traditional tales transports readers to the enchanting world of Nordic folklore. Translated and transcribed by folklorists i n the 19th century, and presented here unabridged, the stories are by turns magical, hilarious, cozy, and chilling. They offer a fascinating view into Nordic culture and a comforting wintertime read. Ulla Thynell's glowing contemporary illustrations accompany each tale, conjuring dragons, princesses, and the northern lights. ...Show more
$85.00
NZD
Category: Mythology
Fairy tale finesse: Reviving East of the Sun and West of the Moon, Kay Nielsen's most ambitious illustration project Step into a world of star-crossed lovers, magical winds, mischievous giants, and trolls, through some of the most exquisite illustrations in publishing history. In this gorgeous reprint, TASCHEN revives the most ambitious publication project of beloved Danish artist Kay Nielsen, one of the most famous children's book illustrators of all time.First published in 1914, East of the Sun and West of the Moon is a celebrated collection of fifteen fairy tales, gathered by legendary Norwegian folklorists Peter Christen Asbjornsen and Jorgen Engebretsen Moe on their journeys across Norway in the mid-nineteenth century. Nielsen's illustration edition of Asbjornsen and Moe's tales is considered a jewel of early 20th-century children's literature, highly sought-after by art and book collectors worldwide. An original signed copy of the book sold at auction in 2008 commanded the highest price ever paid for an illustrated children's book.This finely crafted reprint restores the stunning detail and artistry of Nielsen's images to their original splendor. Featuring 46 illustrations, including many enlarged details from Nielsen's rare original watercolors, the book is printed in five colors with a lovingly designed slipcase. Three accompanying essays, illustrated with dozens of rare and previously unseen artworks by Nielsen, explore the history of Norwegian folktales, Nielsen's life and work, and how this masterpiece came to be. ...Show more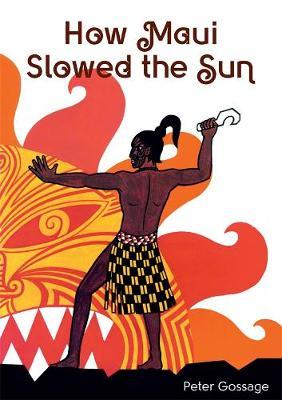 $16.00
NZD
Category: Mythology
Peter Gossage's much-loved retelling of this famous Maori myth is now available as a sturdy board book. Faced with very short days and very long nights, Maui comes up with a plan to slow the Sun's passage through the sky. Peter Gossage's much-loved retelling of this famous Maori myth has captivated you ng children for generations. ...Show more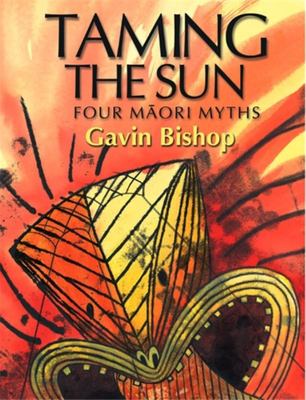 $20.00
NZD
Category: Mythology
Written and illustrated by well-known children's writer and illustrator Gavin Bishop, Taming the Sun contains four stories - two well-known legends (Maui and the Sun and, Maui and the Big Fish) and two less well-known legends (Rona and the Moon and, Kahu the Taniwha). Aimed at children with reading ages 3-7 years, these myths are simply and yet elegantly written. Gavin's characteristic sense of humour is evident in all of the stories, and they are exciting and resolved beautifully. Gavin allows the essence of the original myths to remain. The illustrations are stunning - the different colour palette for each story and the strong mix of techniques create bold and beautiful images that integrate with the words in a powerful and meaningful way. ...Show more