$33.00
NZD
Category: Fantasy | Series: A Court of Thorns and Roses
Sarah J. Maas's sexy, richly imagined A Court of Thorns and Roses series continues with the journey of Feyre's fiery sister, Nesta.Nesta Archeron has always been prickly – proud, swift to anger and slow to forgive. And since the war – since being made High Fae against her will – she's struggled to forge t the horrors she endured and find a place for herself within the strange and deadly Night Court. The person who ignites her temper more than any other is Cassian, the battle-scarred, winged warrior who is there at Nesta's every turn. But her temper isn't the only thing Cassian ignites. And when they are forced to train in battle together, sparks become flame. As the threat of war casts its shadow over them once again, Nesta and Cassian must fight monsters from within and without if they are to stand a chance of halting the enemies of their court. But the ultimate risk will be searching for acceptance – and healing – in each other's arms. ...Show more
$21.00
NZD
Category: Fantasy | Series: Book of Dust
From the author of the phenomenal His Dark Materials trilogy comes the next chapter in the story of Lyra Silvertongue . . . Lyra Silvertongue is now studying at St Sophia's College, Oxford, with her daemon Pantalaimon. They are not getting on. Lyra is questioning everything she once held dear. Pan misse s the impulsiveness of their youth. When an act of terrible violence breaks the peace of the Oxford night, Lyra and Pan's relationship reaches a crisis and they are drawn, far from home, into the dangerous factions of a world they had no idea existed. The Secret Commonwealth is truly a book for our times; a powerful adventure and a thought-provoking look at what it is to understand yourself, to grow up and make sense of the world around you. This is storytelling at its very best from one of our greatest writers. _____ Reviews for The Secret Commonwealth: The Book of Dust Volume Two: "[Pullman] has created a fantasy world, made yet more satisfying in rigour and stylistic elegance. This is a book for getting older with" Guardian, Book of the Week "The Secret Commonwealth is ablaze with light and life. The writing is exquisite; every sentence sings ... To read Pullman is to experience the world refreshed, aglow, in Technicolour" i "Pullman's story is still thought-provoking ... This book elegantly weaves in live issues, from Europe's refugee crisis to facts in the post-truth era. And Pullman's prose is rewarding as ever" The Times "A long, taxing, complex journey, laced with beauty, terror and philosophy" Metro "As ever, Pullman's story is complex and vast but home to some of the finest storytelling in the 21st century. Revel in whole new worlds and enjoy one of literature's most wonderful heroines before she comes to HBO and the BBC" Stylist.co.uk "Pullman is confronting readers with the horrors of our own world reflected back at us. In The Secret Commonwealth he creates a fearful symmetry" The Herald   ...Show more
$33.00
NZD
Category: Fantasy | Series: The Locked Tomb Trilogy
A USA Today Best-Selling Novel "Unlike anything I've ever read." --V.E. Schwab "Lesbian necromancers explore a haunted gothic palace in space" --Charles Stross "Brilliantly original, messy and weird straight through." --NPR The Emperor needs necromancers. The Ninth Necromancer needs a swordswoman. G ideon has a sword, some dirty magazines, and no more time for undead nonsense. Tamsyn Muir's Gideon the Ninth, first in The Locked Tomb Trilogy, unveils a solar system of swordplay, cut-throat politics, and lesbian necromancers. Her characters leap off the page, as skillfully animated as arcane revenants. The result is a heart-pounding epic science fantasy. Brought up by unfriendly, ossifying nuns, ancient retainers, and countless skeletons, Gideon is ready to abandon a life of servitude and an afterlife as a reanimated corpse. She packs up her sword, her shoes, and her dirty magazines, and prepares to launch her daring escape. But her childhood nemesis won't set her free without a service. Harrowhark Nonagesimus, Reverend Daughter of the Ninth House and bone witch extraordinaire, has been summoned into action. The Emperor has invited the heirs to each of his loyal Houses to a deadly trial of wits and skill. If Harrowhark succeeds she will be become an immortal, all-powerful servant of the Resurrection, but no necromancer can ascend without their cavalier. Without Gideon's sword, Harrow will fail, and the Ninth House will die. Of course, some things are better left dead. THE LOCKED TOMB TRILOGY BOOK 1: Gideon the Ninth BOOK 2: Harrow the Ninth BOOK 3: Alecto the Ninth ...Show more
$23.00
NZD
Category: Fantasy | Series: RANGERS APPRENTICE THE ROYAL RANGER
King Philippe of Gallica appeals to King Duncan for help. His son is being held hostage by a power-hungry baron, and Philippe wants Duncan to send a Ranger to rescue the boy. Will and Maddie are perfect for the task. Travelling as father and daughter to allay suspicion, they will pose as entertainers to infiltrate the Chateau des Falaises, where the prince is being held. But travelling through Gallica has its own risks- armed bandits, wild weather and even a mysterious follower all have to be faced and overcome. Will they ever find the prince? And if they do, how will they rescue him from the evil Baron Lassigny?   ...Show more
$33.00
NZD
Category: Fantasy | Series: The\Bone Season Ser.
Paige Mahoney has eluded death again. Snatched from the jaws of captivity and consigned to a safe house in the Scion Citadel of Paris, she finds herself caught between those factions that seek Scion's downfall and those who would kill to protect the Rephaim's puppet empire. The mysterious Domino Program me has plans for Paige, but she has ambitions of her own in this new citadel. With Arcturus Mesarthim her former enemy at her side, she embarks on an adventure that will lead her from the catacombs of Paris to the glittering hallways of Versailles. Her risks promise high reward- the Parisian underworld could yield the means to escalate her rebellion to outright war. As Scion widens its bounds and the free world trembles in its shadow, Paige must fight her own memories after her ordeal at the hands of Scion. Meanwhile, she strives to understand her bond with Arcturus, which grows stronger by the day. But there are those who know the revolution began with them and could end with them . . . ...Show more
$38.00
NZD
Category: Fantasy | Series: Stormlight Archive Ser.
The Stormlight Archive saga continues inRhythm of War, the eagerly awaited sequel to Brandon Sanderson's #1New York Times bestsellingOathbringer, from an epic fantasy writer at the top of his game. After forming a coalition of human resistance against the enemy invasion, Dalinar Kholin and his Knights R adiant have spent a year fighting a protracted, brutal war. Neither side has gained an advantage. Now, as new technological discoveries begin to change the face of the war, the enemy prepares a bold and dangerous operation. The arms race that follows will challenge the very core of the Radiant ideals, and potentially reveal the secrets of the ancient tower that was once the heart of their strength.   ...Show more
$25.00
NZD
Category: Fantasy
A sweeping tale of revolution and wonder in a world not quite like our own, A Declaration of the Rights of Magicians is a genre-defying story of magic, war, and the struggle for freedom in the early modern world.   It is the Age of Enlightenment, of new and magical political movements, from the necroman cer Robespierre calling for revolution in France, to the weather mage Toussaint L'Ouverture leading the slaves of Haiti in their fight for freedom, to the bold new Prime Minister William Pitt weighing the legalization of magic amongst commoners in Britain and abolition throughout its colonies overseas.   But amidst all of the upheaval of the early modern world, there is an unknown force inciting all of human civilization into violent conflict. And it will require the combined efforts of revolutionaries, magicians, and abolitionists to unmask this hidden enemy before the whole world falls to darkness and chaos.   For more from H. G. Parry, check out The Unlikely Escape of Uriah Heep. ...Show more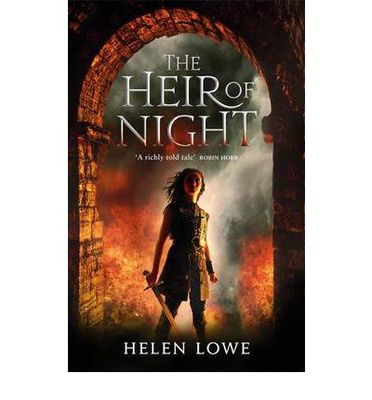 $22.00
NZD
Category: Fantasy | Series: Wall of Night
A DARK ENEMY. AN ANCIENT WAR. A NEW CHAMPION. Young Malian is being trained to rule. Her people garrison the mountain range known as the Wall of Night against an ancient enemy, keeping a tide of shadow from the rest of their world. Malian is expected to uphold this tradition, yet she's known little of r eal danger until the enemy attacks her fortress home and the Keep of Winds becomes a bloodbath. Malian flees deep into the Old Keep - and when the danger is greatest her own hidden magic flares into life. But if she accepts its power, she must prepare to pay the price. 'The Heir of Night by Helen Lowe is a richly told tale of strange magic, dark treachery and conflicting loyalties, set in a well realized world' - Robin Hobb 'Dark and magical... The Heir of Night is a grand entrance' TheBookBag.co.uk The start of an incredibly addictive new fantasy series - perfect for readers of Trudi Canavan, Karen Miller and Brent Weeks. ...Show more
$23.00
NZD
Category: Fantasy | Series: A\Song of Ice and Fire Ser.
Published in celebration of the twentieth anniversary of George R. R. Martin's landmark series, this lavishly illustrated special edition of A Game of Thrones--with gorgeous full-page illustrations in every chapter-- is now fully optimised for ebook readers. In a land where summers can last decades and winters a lifetime, trouble is brewing. The cold is returning, and in the frozen wastes to the North of Winterfell, sinister and supernatural forces are massing beyond the kingdom's protective Wall. At the centre of the conflict lie the Starks of Winterfell, a family as harsh and unyielding as the land they were born to. Sweeping from a region of brutal cold to a distant summertime kingdom of epicurean plenty, here is a tale of lords and ladies, soldiers and sorcerers, assassins and bastards, who come together in a time of grim omens. Amid plots and counterplots, tragedy and betrayal, victory and terror, the fate of the Starks, their allies, and their enemies hangs perilously in the balance, as each endeavours to win that deadliest of conflicts: the game of thrones. enemies hangs perilously in the balance, as each endeavours to win that deadliest of conflicts: the game of thrones. ...Show more
$20.00
NZD
Category: Fantasy | Series: Riftwar Saga Ser.
The whole of the magnificent Riftwar Cycle by bestselling author Raymond E. Feist, master of magic and adventure, now available in ebookFor nearly a year peace reigned in the enchanted kingdom of Rillanon. But new challenges awaited Arutha, the Prince of Krondor, when Jimmy the Hand - the youngest thief in the Guild of Mockers - came upon a sinister Nighthawk poised to assassinate him.What evil power raises the dead and makes corpses do battle with the living at the behest of the Guild of Death? And what high magic can defeat it? Meanwhile, a life-or-death quest must be undertaken to find an antidote to a poison that fells a beautiful princess on her wedding day...Silverthorn is the second book in the Riftwar Saga. The trilogy concludes with book three, A Darkness at Sethanon. ...Show more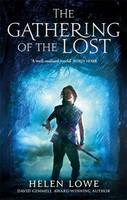 $22.00
NZD
Category: Fantasy | Series: Wall of Night
Tarathan of Ar and Jehane Mor ride into the great city of Ij in time for its grand Festival of Masks. But soon after their arrival they witness a terrible slaughter as their fellow heralds are targeted and assassinated. They must flee for their lives across the city when they discover Swarm agents at wo rk as they attempt to destabilise the entire River Cities network for their own ends. And five years after her great flight from the Derai Wall, Malian remains hidden to those who seek her. But she has not been idle. Her goal is to muster all Derai magic users who have fled into exile rather than face destruction. Only by uniting against the Swarm menace can they hold their own against the dark tide. ...Show more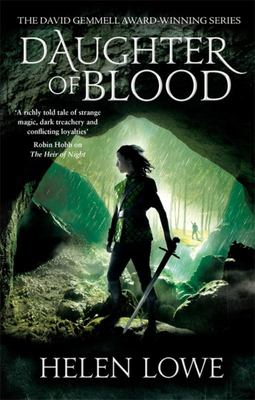 $22.00
NZD
Category: Fantasy | Series: The Wall of Night
A failing wall, a broken shield...and an enemy that will exploit every weakness Malian and Kalan are coming home, but already it may be too late. The Wall of Night, dangerously weakened by civil war among the Derai families that garrison it, is on the verge of failing. Everywhere their ancient enemy, th e Darksworn, is on the move as the threads of an old pattern begin to tighten about Kalan, and Malian searches for answers in the fabled Shield of Heaven, which every account agrees was broken beyond repair. In Grayharbor and in the Red Keep, a child and a young woman are caught in conflict's maw, as whispers gather around Dread Pass and a Darksworn prophecy points to Malian herself being the stake the ancient enemy will drive into the heart of the Derai Alliance. ...Show more