Landline
by Rainbow Rowell
$21.99
NZD
Category: Science Fiction
A New York Times Bestselling AuthorTwo days before they're supposed to visit his family in Omaha for Christmas, TV writer Georgie McCool tells her husband, Neal, that she has to stay in Los Angeles. She knows Neal will be upset -- but she doesn't expect to him to pack up the kids and go without her. Tha t night, Georgie discovers a way to communicate with Neal in the past. Is this an opportunity to fix her marriage before it starts . . . or should it never have happened? ...Show more
$30.00
NZD
Category: Science Fiction
No man in their rightful mind would kill their wife miles from home. Chuck Rittersdorf has recruited some robot help, and now, in the madness and dysfunction of the Alphane moon, there seems no better place to carry out his cruel plans unless he too is part of a much larger conspiracy. Alpha Centauri, a star within the closest star system to earth, has several orbiting moons, among which is Alpha III M2. On this remote moon, a colony, originally set up to provide respite for the mentally ill is about to become the focus of a secret invasion plan. Among them is Chuck Rittersdorf, a 21st century CIA robot programmer, who has decided to kill his own wife via a remote control simulacrum. He enlists the aid of a telepathic Ganymedean slime mould called Lord Running Clam, an attractive female police officer and various others both witting and unwitting. But when Chuck finds himself in the midst of an interplanetary spy ring on the Alphane moon inhabited entirely by certified maniacs, his personal revenge plans begin to awry as the nature of reality itself is called into question in this brilliantly inventive tale of interstellar madness, murder and violence. ...Show more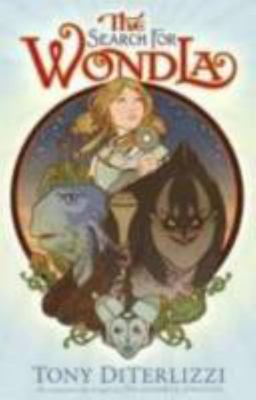 $0.00
NZD
Category: Young Adult | Series: The\Search for WondLa Ser.
Now in paperback, Tony DiTerlizzi'sNew York Times bestselling, richly illustrated modern classic. When a marauder destroys the underground sanctuary that Eva Nine was raised in by the robot Muthr, the twelve-year-year-old girl is forced to flee aboveground. Eva Nine is searching for anyone else like he r: She knows that other humans exist because of an item she treasures--a scrap of cardboard on which is depicted a young girl, an adult, and a robot, with the strange word, "WondLa." Tony DiTerlizzi honors traditional children's literature in this totally original space-age adventure--one that is as complex as an alien planet, but as simple as a child's wish for a place to belong. ...Show more
$38.00
NZD
Category: Science Fiction
From the visionary New York Times bestselling author of New York 2140 comes a near-future novel that is a gripping exploration of climate change, technology, politics, and the human behaviors that drive these forces. Established in 2025, the purpose of the new organisation was simple: To advocate for th e world's future generations and to protect all living creatures, present and future. It soon became known as the Ministry for the Future, and this is its story. From legendary science fiction author Kim Stanley Robinson comes a vision of climate change unlike any ever imagined. Told entirely through fictional eye-witness accounts, The Ministry For The Future is a masterpiece of the imagination, the story of how climate change will affect us all over the decades to come. Its setting is not a desolate, post-apocalyptic world, but a future that is almost upon us - and in which we might just overcome the extraordinary challenges we face. It is a novel both immediate and impactful, desperate and hopeful in equal measure, and it is one of the most powerful and original books on climate change ever written. ...Show more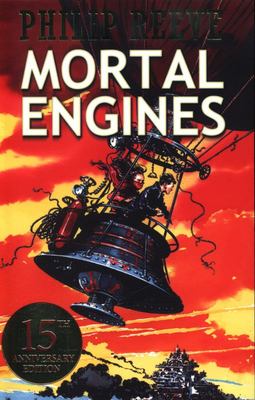 $18.99
NZD
Category: Science Fiction | Series: Mortal Engines
Philip Reeve's epic city-eat-city adventure series, Mortal Engines, now with spectacular new cover art. London is hunting again. Emerging from its hiding place in the hills, the great Traction City is chasing a terrified little town across the wastelands. Soon, London will feed. In the attack, Tom Nat sworthy is flung from the speeding city with a murderous scar-faced girl. They must run for their lives through the wreckage -- and face a terrifying new weapon that threatens the future of the world. Beloved storyteller Philip Reeve creates a brilliant new world in the Mortal Engines series, called "phenomenal... violent and romantic, action-packed and contemplative, funny and frightening" by the Sunday Times. Read the books before the Mortal Engines film hits theaters in December 2018! ...Show more
$28.00
NZD
Category: Science Fiction
***NOW A MAJOR MOTION PICTURE DIRECTED BY STEVEN SPIELBERG***A world at stake. A quest for the ultimate prize. Are you ready? It's the year 2044, and the real world has become an ugly place. We're out of oil. We've wrecked the climate. Famine, poverty, and disease are widespread. Like most of humanity, Wade Watts escapes this depressing reality by spending his waking hours jacked into the OASIS, a sprawling virtual utopia where you can be anything you want to be, where you can live and play and fall in love on any of ten thousand planets. And like most of humanity, Wade is obsessed by the ultimate lottery ticket that lies concealed within this alternate reality- OASIS founder James Halliday, who dies with no heir, has promised that control of the OASIS - and his massive fortune - will go to the person who can solve the riddles he has left scattered throughout his creation. For years, millions have struggled fruitlessly to attain this prize, knowing only that the riddles are based in the culture of the late twentieth century. And then Wade stumbles onto the key to the first puzzle.Suddenly, he finds himself pitted against thousands of competitors in a desperate race to claim the ultimate prize, a chase that soon takes on terrifying real-world dimensions - and that will leave both Wade and his world profoundly changed.   ...Show more
$25.00
NZD
Category: Science Fiction | Series: Broken Earth Trilogy Ser.
Winner of the 2017 Hugo Award for Best Novel Book 2 in the double Hugo-Award-winning trilogy The season of endings grows darker, as civilization fades into the long cold night. Essun has found shelter, but not her missing daughter. Instead there is Alabaster Tenring, destroyer of the world, with a reque st only Essun can grant. Praise for this trilogy: 'Amazing' Ann Leckie 'Breaks uncharted ground' Library Journal 'Beautiful' Nnedi Okorafor 'Astounding' NPR 'Brilliant' Washington Post 'Heartbreaking, wholly unexpected' Brian Staveley 'Awesome' Book Smugglers 'A powerful story of hope and survival' The Root The Broken Earth trilogy begins with The Fifth Season, continues in The Obelisk Gate and concludes with The Stone Sky - out now. ...Show more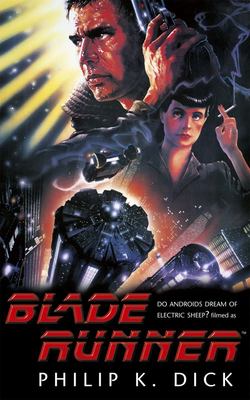 $22.00
NZD
Category: Science Fiction
Here is the classic sci-fi novel Do Androids Dream of Electric Sheep?, set nearly thirty years before the events of the new Warner Bros. film Blade Runner 2049, starring Harrison Ford, Ryan Gosling, and Robin Wright.   By 2021, the World War has killed millions, driving entire species into extinction and sending mankind off-planet. Those who remain covet any living creature, and for people who can't afford one, companies build incredibly realistic simulacra: horses, birds, cats, sheep. They've even built humans. Immigrants to Mars receive androids so sophisticated they are indistinguishable from true men or women. Fearful of the havoc these artificial humans can wreak, the government bans them from Earth. Driven into hiding, unauthorized androids live among human beings, undetected. Rick Deckard, an officially sanctioned bounty hunter, is commissioned to find rogue androids and "retire" them. But when cornered, androids fight back--with lethal force.   Praise for Philip K. Dick   " Dick] sees all the sparkling--and terrifying--possibilities . . . that other authors shy away from."--Rolling Stone   "A kind of pulp-fiction Kafka, a prophet."--The New York Times ...Show more
$25.00
NZD
Category: Science Fiction | Series: S.F. Masterworks
 World War Terminus had left the Earth devastated. Through its ruins, bounty hunter Rick Deckard stalked, in search of the renegade replicants who were his prey. When he wasn't 'retiring' them with his laser weapon, he dreamed of owning a live animal - the ultimate status symbol in a world all but beref t of animal life. Then Rick got his chance: the assignment to kill six Nexus-6 targets, for a huge reward. But in Deckard's world things were never that simple and his assignment quickly turned into a nightmare kaleidoscope of subterfuge and deceit - and the threat of death for the hunter rather than the hunted ...Show more
$25.00
NZD
Category: Science Fiction | Series: Expanse Ser.
The sixth novel in James S. A. Corey's New York Times bestselling Expanse series - now a major television series   A revolution brewing for generations has begun in fire. It will end in blood. The Free Navy - a violent group of Belters in black-market military ships - has crippled the Earth and begun a campaign of piracy and violence among the outer planets. The colony ships heading for the thousand new worlds on the far side of the alien ring gates are easy prey, and no single navy remains strong enough to protect them. James Holden and his crew know the strengths and weaknesses of this new force better than anyone. Outnumbered and outgunned, the embattled remnants of the old political powers call on the Rocinante for a desperate mission to reach Medina Station at the heart of the gate network. But the new alliances are as flawed as the old, and the struggle for power has only just begun.Babylon's Ashes is a breakneck science fiction adventure following the bestselling Nemesis Games.The Expanse Leviathan WakesCaliban's WarAbaddon's GateCibola BurnNemesis GamesBabylon's AshesPersepolis RisingThe Expanse Short Fiction The Butcher of Anderson StationGods of RiskThe ChurnThe Vital AbyssStrange Dogs ...Show more
$28.00
NZD
Category: Science Fiction | Series: Expanse Ser.
The seventh novel in James S. A. Corey's New York Times bestselling Expanse series. Now a major television series.An old enemy returns.In the thousand-sun network of humanity's expansion, new colony worlds are struggling to find their way. Every new planet lives on a knife edge between collapse and wond er, and the crew of the aging gunship Rocinante have their hands more than full keeping the fragile peace. In the vast space between Earth and Jupiter, the inner planets and belt have formed a tentative and uncertain alliance still haunted by a history of wars and prejudices. On the lost colony world of Laconia, a hidden enemy has a new vision for all of humanity and the power to enforce it.New technologies clash with old as the history of human conflict returns to its ancient patterns of war and subjugation. But human nature is not the only enemy, and the forces being unleashed have their own price. A price that will change the shape of humanity -- and of the Rocinante -- unexpectedly and forever... Persepolis Rising is a breakneck science fiction adventure following the bestselling Babylon's Ashes.The Expanse Leviathan WakesCaliban's WarAbaddon's GateCibola BurnNemesis GamesBabylon's AshesPersepolis RisingThe Expanse Short Fiction The Butcher of Anderson StationGods of RiskThe ChurnThe Vital AbyssStrange Dogs ...Show more