$22.13
NZD
Category: Crime and Thrillers | Series: A\Ripley Novel Ser.
"You're always good on ideas, Tom..." An American art collector is claiming that the expensive masterpiece he bought is a fake. He wants to meet with the artist - but Tom Ripley knows that artist no longer exits. Ripley needs to hide his role in the fraud, and keep his colleague's mouth shut. But not e veryone's nerves are as steady as his, especially when it comes to murder. The second in Highsmith's Ripley series, Ripley Under Ground is set six years after the events of The Talented Mr Ripley. 'Patricia Highsmith is unrivalled' Daily Telegraph ...Show more
$22.13
NZD
Category: Crime and Thrillers
WITH A NEW INTRODUCTION BY PAULA HAWKINS, AUTHOR OF GIRL ON A TRAIN "Hey! Cheeses, what an idea! I kill your wife and you kill my father! We meet on a train, see, and nobody knows we know each other! Perfect alibis! Catch?" From this moment, almost against his conscious will, Guy Haines is trapped in a nightmare of shared guilt and an insidious merging of personalities. The psychologists would call it folie a deux... Strangers on a Train was Patricia Highsmith's first novel, and adapted into a classic film by Alfred Hitchcock. 'A true original in crime fiction' The Times ...Show more
$28.00
NZD
Category: Crime and Thrillers
A breathtaking, labyrinthine epic, Troubled Blood is the fifth Strike and Robin novel and the most gripping and satisfying yet. Private Detective Cormoran Strike is visiting his family in Cornwall when he is approached by a woman asking for help finding her mother, Margot Bamborough--who went missing in mysterious circumstances in 1974. Strike has never tackled a cold case before, let alone one forty years old. But despite the slim chance of success, he is intrigued and takes it on; adding to the long list of cases that he and his partner in the agency, Robin Ellacott, are currently working on. And Robin herself is also juggling a messy divorce and unwanted male attention, as well as battling her own feelings about Strike. As Strike and Robin investigate Margot's disappearance, they come up against a fiendishly complex case with leads that include tarot cards, a psychopathic serial killer and witnesses who cannot all be trusted. And they learn that even cases decades old can prove to be deadly . . . ...Show more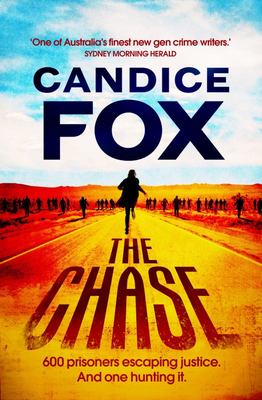 $37.00
NZD
Category: Crime and Thrillers
  We cannot recommend this book highly enough - it has everything - plot, pacing, characters, edge of your seat writing. Candice Fox has been described by the Sydney Morning Herald as 'one of Australia's finest new gen crime writers' and her latest novel is another thrilling ride, as a mass prison bre akout lets loose 650 of the country's most dangerous prisoners.  Are you listening, Warden?' 'What do you want?' 'I want you to let them out.' 'Which inmates are we talking about?' 'All of them.' When 650 of the world's most violent human beings pour out from Pronghorn Correctional Facility into the Nevada Desert, the biggest manhunt in US history begins. But for John Kradle, this is his one chance to prove his innocence, twenty-six years after the murder of his wife and child. He just needs to stay one step ahead of the teams of law enforcement officers he knows will be chasing the escapees down. Death Row Supervisor turned fugitive-hunter Celine Osbourne is single-minded in her mission to catch Kradle. She has very personal reasons for hating him - and she knows exactly where he's heading . . .   ...Show more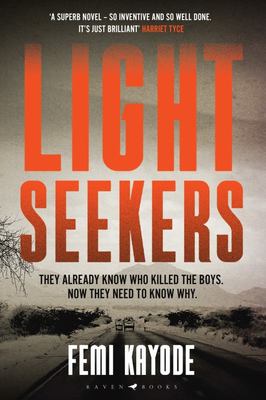 $33.00
NZD
Category: Crime and Thrillers
A respected Nigerian psychologist travels to a remote southern border town to uncover the truth about the murder of three university students When Dr. Philip Taiwo is called on by a powerful Nigerian politician to investigate the public torture and murder of three university students in Port Harcourt, h e has no idea that he's about to be enveloped by a perilous case that is far from cold. Philip is not a detective. He's an investigative psychologist, an academic more interested in figuring out the why of a crime than actually solving it. But when he steps off the plane and into the dizzying frenzy of the provincial airport, he soon realizes that the mob-driven murder of the Okriki Three isn't as straight forward as he thought. With the help of his loyal and streetwise personal driver, Chika, Philip must work against those actively conspiring against him to parse together the truth of what happened to these students. A thrilling and atmospheric mystery, and an unforgettable portrait of the contemporary Nigerian sociopolitical landscape, LIGHTSEEKERS is a wrenching novel tackling the porousness between the first and third worlds, the enduring strength of tribalism and homeland identity, and the human need for connection in the face of isolation. ...Show more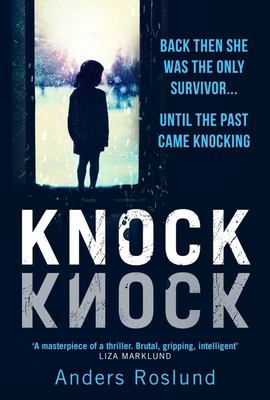 $36.38
NZD
Category: NZ Fiction
From the publisher of Jo Nesbo comes a new international smash-hit Scandi thriller. Set over three explosive days, this is compulsive, heart-pounding storytelling that will keep you on the edge of your seat. He thought she was safe. Then the past came knocking. Seventeen years ago, Inspector Ewert Gren s was called to the scene of a brutal crime. A family had been murdered, with only their five-year-old daughter left behind. The girl was placed under witness protection, but while the case went cold, Grens is still haunted by the memory. When he learns that the apartment where the crime took place is now the scene of a mysterious break-in, Grens fears that someone is intent on silencing the only witness. He must race to find her...before they do. Perfect for fans of Jo Nesbo, Steig Larsson and Samuel Bjork - don't miss out on the latest Scandi-crime sensation. 'A masterpiece of a thriller. Brutal, gripping, intelligent. It left me breathless' Liza Marklund 'An edge of your seat thriller about revenge and treachery during three fateful days' Vi Lser 'Will keep even the most well-read and quality-conscious crime readers in a breathtaking iron grip from beginning to end' DBC, Denmark ...Show more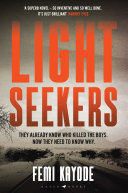 $0.00
NZD
Category: Crime and Thrillers
'Lightseekers is ripe with all the twists and turns you could hope for... A fast-paced thriller that offers insight into the ever present tensions in a poverty stricken community. An action-packed and spirited debut' Oyinkan Braithwaite, author of My Sister, the Serial Killer Selected as a Best Crime No vel of the Month by The Times, Sunday Times, Independent, Guardian, Observer, Financial Times and Irish Times. Winner of the 2019 UEA Crime Writing Prize, Lightseekers is the start of a major new crime series introducing investigative psychologist Dr Philip Taiwo. When three young students are brutally murdered in a Nigerian university town, their killings - and their killers - are caught on social media. The world knows who murdered them; what no one knows is why. As the legal trial begins, investigative psychologist Philip Taiwo is contacted by the father of one of the boys, desperate for some answers to his son's murder. But Philip is an expert in crowd behaviour and violence, not a detective, and after travelling to the sleepy university town that bore witness to the killings, he soon feels dramatically out of his depth. Will he finally be able to uncover the truth of what happened to the Okiri Three? ...Show more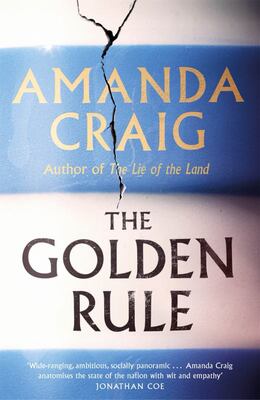 $38.00
NZD
Category: Crime and Thrillers
When Hannah is invited into the First-Class carriage of the London to Penzance train by Jinni, she walks into a spider's web. Now a poor young single mother, Hannah once escaped Cornwall to go to university. But once she married Jake and had his child, her dreams were crushed into bitter disillusion. H er husband has left her for Eve, rich and childless, and Hannah has been surviving by becoming a cleaner in London. Jinni is equally angry and bitter, and in the course of their journey the two women agree to murder each other's husbands. After all, they are strangers on a train - who could possibly connect them? But when Hannah goes to Jinni's husband's home the next night, she finds Stan, a huge, hairy, ugly drunk who has his own problems - not least the care of a half-ruined house and garden. He claims Jinni is a very different person to the one who has persuaded Hannah to commit a terrible crime. Who is telling the truth - and who is the real victim?   ...Show more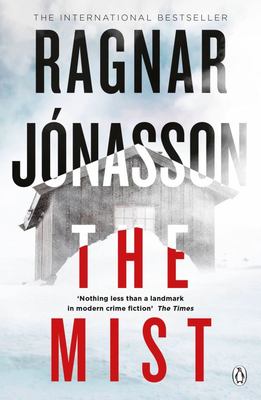 $24.00
NZD
Category: Crime and Thrillers | Series: Hidden Iceland Ser.
The final nail-biting instalment in the critically acclaimed Hidden Iceland series - FROM THE MILLION COPY BESTSELLING AUTHOR 'A world-class crime writer . . . One of the most astonishing plots of modern crime fiction' Sunday Times 'It is nothing less than a landmark in modern crime fiction' The Times 1987. An isolated farm house in the east of Iceland. The snowstorm should have shut everybody out. But it didn't. The couple should never have let him in. But they did. An unexpected guest, a liar, a killer. Not all will survive the night. And Detective Hulda will be haunted forever . . . Shortlisted for the Capital Crime Reader Award for Mystery Book of the Year. 'This is Icelandic noir of the highest order, with Jonasson's atmospheric sense of place, and his heroine's unerring humanity shining from every page' Daily Mail 'Triumphant conclusion. Chilling, creepy, perceptive, almost unbearably tense' Ian Rankin 'This is such a tense, gripping read' Anthony Horowitz 'Fans of dark crime fiction that doesn't pull punches will be amply rewarded' Publishers Weekly Praise for Ragnar Jónasson 'Superb . . . chilling . . . one of the great tragic heroines of contemporary detective fiction' Sunday Times Crime Book of the Month 'A classic crime story seen through a uniquely Icelandic lens. First rate and highly recommended' Lee Child 'Chilling - a must-read' Peter James 'A modern take on an Agatha Christie-style mystery, as twisty as any slalom' Ian Rankin 'Page-turning stuff with an unexpected ending!' James Swallow 'Was gripped from the start of this brilliantly told story. And left wide-eyed with shock at the ending' Fiona Barton 'A true masterpiece . . . a plot full of twists and turns and an ending that leaves you gasping for air' Yrsa Sigurðardóttir ...Show more
Later
by Stephen King
$25.00
NZD
Category: Crime and Thrillers
#1 bestselling author Stephen King returns with a brand-new novel about the secrets we keep buried and the cost of unearthing them. SOMETIMES GROWING UP MEANS FACING YOUR DEMONS The son of a struggling single mother, Jamie Conklin just wants an ordinary childhood. But Jamie is no ordinary child. Born w ith an unnatural ability his mother urges him to keep secret, Jamie can see what no one else can see and learn what no one else can learn. But the cost of using this ability is higher than Jamie can imagine — as he discovers when an NYPD detective draws him into the pursuit of a killer who has threatened to strike from beyond the grave. Later is Stephen King at his finest, a terrifying and touching story of innocence lost and the trials that test our sense of right and wrong. With echoes of King's classic novel It, Later is a powerful, haunting, unforgettable exploration of what it takes to stand up to evil in all the faces it wears. ...Show more
Win
by Harlan Coben
$37.00
NZD
Category: Crime and Thrillers
From the #1 bestselling author and creator of the hit Netflix series The Stranger comes a riveting new thriller, starring the new hero Windsor Horne Lockwood III - or Win, as he is known to his (few) friends  Over twenty years ago, heiress Patricia Lockwood was abducted during a robbery of her family's estate, then locked inside an isolated cabin for months. Patricia escaped, but so did her captors, and the items stolen from her family were never recovered. Until now. On New York's Upper West Side, a recluse is found murdered in his penthouse apartment, alongside two objects of note: a stolen Vermeer painting and a leather suitcase bearing the initials WHL3. For the first time in years, the authorities have a lead not only on Patricia's kidnapping but also on another FBI cold case - with the suitcase and painting both pointing them towards one man. Windsor Horne Lockwood III - or Win as his few friends call him - doesn't know how his suitcase and his family's stolen painting ended up in this dead man's apartment. But he's interested - especially when the FBI tell him that the man who kidnapped his cousin was also behind an act of domestic terrorism, and that he may still be at large. The two cases have baffled the FBI for decades. But Win has three things the FBI does not: a personal connection to the case, a large fortune, and his own unique brand of justice ...   ...Show more
$0.00
NZD
Category: Crime and Thrillers
'Gorgeously written ... It's heartbreaking but beautiful, and perfect for escaping into' FLORENCE WELCH'Haunting yet beautifully written. I couldn't put it down. A masterpiece' POPPY DELEVINGNELaura is a nurse in a paediatric unit. On long shifts she cares for sick babies, carefully handling their exqui sitely breakable bodies.Laura needs a rest. When she sleeps, she dreams of drowning; when she wakes, she can't remember getting home. And there is a strange figure dancing in the corner of her vision, with a message, or a warning.'Blends gnawing tension and surging tenderness ... Glass's battlefield prose calls to mind the literature of the trenches. This, though, is a trauma-generating war on death and despair fought for us in every city, every day' i paper'Touching, devastating, almost absurdly pertinent ... What, Glass asks, do we expect from our caregivers, and how do we repay them for the burdens we lay on them?' Times Literary Supplement'The ward scenes, with their crystalline descriptions of the vertiginous business of care, exquisitely beat out the ceaseless rhythms of life on a hospital front line' Metro'Thrusts the reader into the pulse-raising fear, frenzy and relief of work in a paediatric intensive-care unit ... A battlefield atmosphere arises from Glass's prose as she recounts the time-stopping teamwork that aims to preserve tiny, fragile lives' Economist ...Show more