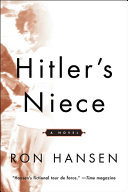 $0.00
NZD
Category: Historical Fiction
Hitler's Niece tells the story of the intense and disturbing relationship between Adolf Hitler and the daughter of his only half-sister, Angela, a drama that evolves against the backdrop of Hitler's rise to prominence and power from particularly inauspicious beginnings. The story follows Geli from her b irth in Linz, Austria, through the years in Berchtesgaden and Munich, to her tragic death in 1932 in Hitler's apartment in Munich. Through the eyes of a favorite niece who has been all but lost to history, we see the frightening rise in prestige and political power of a vain, vulgar, sinister man who thrived on cruelty and hate and would stop at nothing to keep the horror of his inner life hidden from the world. ...Show more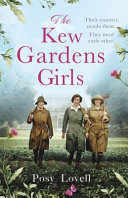 $27.99
NZD
Category: Historical Fiction
In official partnership with Kew Gardens It's 1916 and England is at war. Desperate to help in whatever way they can, Ivy and Louisa enlist as gardeners at Kew, taking on the jobs of the men who have gone to fight. Under their care, the gardens begin to flourish - but Ivy and Louisa aren't being treate d fairly, and not everyone wants them there. Without women's rights, the pair begin to struggle - but can the support of the Suffragettes help their cause? And when a tragedy overseas affects the people closest to them, can the women of Kew pull together to support themselves and their country through the darkest of times? A heartwarming historical novel about women in wartime, inspired by real life events. ...Show more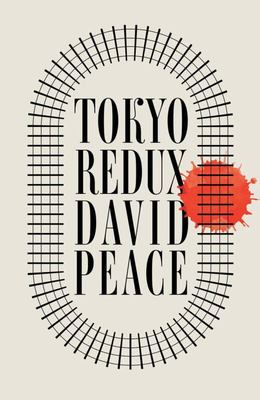 $33.00
NZD
Category: Historical Fiction
A novel about one of history's great unsolved mysteries, by Britain's most original writer.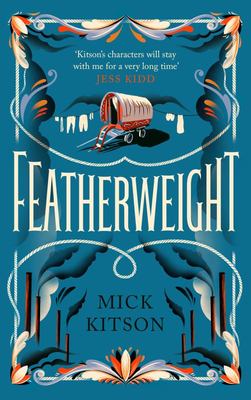 $32.99
NZD
Category: Historical Fiction
Annie Perry is born beside the coal-muddied canals of the Black Country at the height of the industrial revolution. When her father dies, her Romi family can no longer afford to keep her, and at nine years old she is sold for six guineas to the famous and feared bare-knuckle boxer Bill Perry, the Tipton Slasher.Bill is starting to lose his strength but insists he has one last fight in him. In fear for his life, Annie steps into the ring, fists raised in his defence. From that moment on, she will fight - for Bill and for her future.A whole new world opens up for Annie, one of love, fortune, family and education, but also of danger. One wrong move, one misstep, and the course of her life will be changed for ever. ...Show more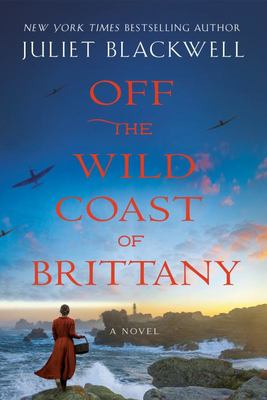 $31.27
NZD
Category: Historical Fiction
Natalie Morgen made a name for herself with a memoir about overcoming her harsh childhood after finding a new life in Paris. After falling in love with a classically trained chef, they moved together to his ancestral home, a tiny fishing village off the coast of Brittany. But then Francois-Xavier breaks things off with her without warning, leaving her flat broke and in the middle of renovating the guesthouse they planned to open for business. Natalie's already struggling when her sister, Alex, shows up unannounced. The sisters form an unlikely partnership to save the guesthouse, reluctantly admitting their secrets to each other as they begin to heal the scars of their shared past. ...Show more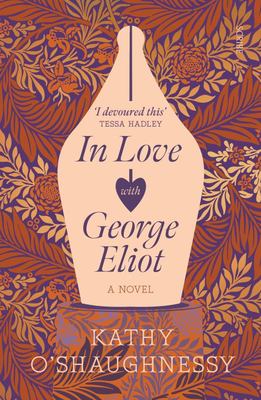 $0.00
NZD
Category: Historical Fiction
A TLSBOOK OF THE YEAR. Who was the real George Eliot? In Love with George Eliotis a glorious debut novel which tells the compelling story of England's greatest woman novelist as you've never read it before. Marian Evans has scandalised polite society. She lives in sin with a married man, George Henry Le wes, but writes in secret under the pseudonym George Eliot. Gradually, it becomes apparent that the genius Eliot is none other than Evans, the disgraced woman. Her tremendous celebrity begins, and prior indiscretions are forgiven. But when Lewes dies, Evans finds herself in danger of shocking the world all over again. Meanwhile, from one rudderless century to another, two women compete to interpret Eliot as writer and as woman ... ...Show more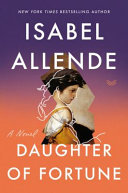 $0.00
NZD
Category: Historical Fiction
"Allende has created a masterpiece of historical fiction that is passionate, adventurous, and brilliantly insightful. . . . suspenseful and surprising."--Denver Post From the revered New York Times bestselling author of The House of the Spirits and A Long Petal of the Sea comes a passionate tale of one young woman's quest to save her lover, set against the chaos, greed, and promise of the 1849 California Gold Rush. Raised in the British colony of Valparaíso, Chile, English orphan Eliza Sommers meets and falls in love with the wildly inappropriate Joaquín Andieta, a lowly clerk with ambitious dreams. When gold is discovered in the hills of northern California. Chileans, including Joaquín, head north to seek their fortune. Eliza, pregnant with Joaquín's child, leaves behind everything she knows to follow her lover.  In the rough-and-tumble world of San Francisco, Eliza must navigate a society dominated by greedy men. But with the help of her natural spirit and a good friend, Chinese doctor Tao Chi'en, Eliza soon comes to discover that her search for love has become a quest of personal freedom. ...Show more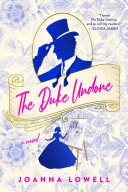 $27.66
NZD
Category: Historical Fiction
An artist stumbles upon a naked duke and an unlikely love story begins in this captivating Victorian historical romance. When Royal Academy painting student Lucy Coover trips over a naked man passed out in an East End alley, she does the decent thing. She covers him up and fetches help. Trouble is, she can't banish his muscular form from her dreams as easily. Compelled to capture every detail, she creates a stunning portrait but is forced to sell it when the rent comes due. What could be worse than surrendering the very picture of your desire? Meeting the man himself. Anthony Philby, Duke of Weston, is nobody's muse. Upon discovering the scandalous likeness, he springs into action. His infamous family has been torn apart by shame and secrets, and he can't afford more gossip. Even a whisper may jeopardize his inheritance and his chance at independence. His plan is simple: burn the painting, confront the artist. Or rather, it's simple until he meets Lucy and decides to offer the bewitching young artist a devil's bargain. He'll help save her foreclosed home, if she'll help repair his family's brutal legacy. An irresistible passion ignites between them, but when danger strikes, Lucy and Anthony must risk everything... for a love that might destroy them both. ...Show more
$25.45
NZD
Category: Historical Fiction | Series: Penguin Modern Classics Ser.
'She has a talent amounting to genius' John Updike Don Juan, that notorious libertine, has disappeared. Has he been dragged down to hell by demons, as rumoured - or has he escaped? Doña Ana, the woman he tried to seduce, will stop at nothing to discover the truth. Set in a rural eighteenth-century Spain rife with suspicion and cruelty, and featuring a glorious cast of peasants, aristocrats and vengeful ghosts, this moving, surprising tragicomedy is also Sylvia Townsend Warner's response to the dark days of the Spanish Civil War. 'The kind of novelist who inspires an intense sense of ownership in her fans' Sarah Waters ...Show more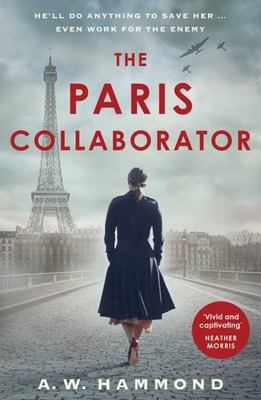 $32.99
NZD
Category: Historical Fiction
All the Light We Cannot See meets The Da Vinci Code in this riveting WWII mystery. He'll do anything to save her ... even work for the enemy. August, 1944. In German-occupied Paris, former schoolteacher Auguste Duchene has stumbled upon an unusual way to survive: he finds missing people. When he's appro ached by the French Resistance to locate a missing priest - and a cache of stolen weapons - Duchene initially refuses. But the Resistance offer him no choice. Within hours, he's also blackmailed by a powerful Nazi into searching for a German soldier who's suspected of deserting. To fail at either task will have deadly consequences for Duchene - and for his daughter Marienne. So begins a frantic race against time. As forces close in on Paris, Duchene has only 48 hours to locate the missing priest and soldier, or lose the only person he loves... ...Show more
$25.00
NZD
Category: Historical Fiction
BOOK OF THE YEAR FOR THE TIMES, DAILY TELEGRAPH, EVENING STANDARD, DAILY EXPRESS, METRO, SPECTATOR, RED MAGAZINE AND GOOD HOUSEKEEPING 'A WORD-OF-MOUTH HIT' Evening Standard 'A very fine book... It's witty and sharp and reads like something by Barbara Pym or Anita Brookner, without ever feeling like a pastiche' David Nicholls 'Perfect' India Knight 'Beautiful' Jessie Burton 'Wonderful' Richard Osman 'Miraculous' Tracy Chevalier 'A wonderful novel. I loved it' Nina Stibbe 'Effortless to read, but every sentence lingers in the mind' Lissa Evans 'This is one of the most beautiful books I have ever read. I honestly don't want you to be without it' Lucy Mangan 'Gorgeous... If you're looking for something escapist and bittersweet, I could not recommend more' Pandora Sykes 'Remarkable... Small Pleasures is no small pleasure' The Times 'An irresistible novel - wry, perceptive and quietly devastating' Mail on Sunday 'Chambers' eye for undemonstrative details achieves a Larkin-esque lucidity' Guardian 'An almost flawlessly written tale of genuine, grown-up romantic anguish' The Sunday Times 1957, the suburbs of South East London. Jean Swinney is a journalist on a local paper, trapped in a life of duty and disappointment from which there is no likelihood of escape. When a young woman, Gretchen Tilbury, contacts the paper to claim that her daughter is the result of a virgin birth, it is down to Jean to discover whether she is a miracle or a fraud. As the investigation turns her quiet life inside out, Jean is suddenly given an unexpected chance at friendship, love and - possibly - happiness. But there will, inevitably, be a price to pay. ...Show more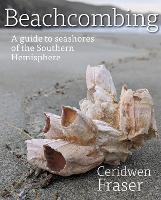 $0.00
NZD
Category: Historical Fiction
If you've ever walked along a beach or rocky shore and peered, poked or wondered at the things cast upon it by the waves, this book is for you. Sea foam, ambergris, giant squid, stranded whales, seaweed, shells, plastic, dead birds, shoes and pieces of planes or rockets ... Beaches are our windows to th e ocean, and the objects we find on them tell stories about life, death and dynamic processes in the sea. Beachcombing looks at waves and tides, the connectivity of Southern Hemisphere coastlines, and the life cycles of marine plants and animals. It will help you understand the objects and organisms you find on beaches, and the intriguing reasons they have come to be there. ...Show more