$24.00
NZD
Category: Historical Fiction
The only god living in Green Town, Illinois, that Douglas Spaulding knew of.The facts about John Huff, aged twelve, are simple and soon stated.He could pathfind more trails than any Choctaw or Cherokee since time began.Could leap from the sky like a chimpanzee from a vine.Could live underwater two minut es and slide fifty yards downstream.Could hit baseballs into apple trees, knocking down harvests.Could jump six-foot orchard walls.Ran laughing.Sat easy.Was not a bully.Was kind.Knew the words to all the cowboy songs and would teach you if you asked.Knew the names of all the wild flowers and when the moon would rise or set and when the tides came in or out.He was, in fact, the only god living in the whole of Green Town, Illinois, during the twentieth century that Douglas Spaulding knew of. ...Show more
$35.00
NZD
Category: Historical Fiction
From the Number 1 bestselling author of THE BINDING If everything in your life was based on a lie Would you risk it all to tell the truth? At Montverre, an exclusive academy tucked away in the mountains, the best and brightest are trained for excellence in the grand jeu: an arcane and mysterious contest . Léo Martin was once a student there, but lost his passion for the grand jeu following a violent tragedy. Now he returns in disgrace, exiled to his old place of learning with his political career in tatters.   Montverre has changed since he studied there, even allowing a woman, Claire Dryden, to serve in the grand jeu's highest office of Magister Ludi. When Léo first sees Claire he senses an odd connection with her, though he's sure they have never met before. Both Léo and Claire have built their lives on lies.  And as the legendary Midsummer Game, the climax of the year, draws closer, secrets are whispering in the walls... ...Show more
$38.00
NZD
Category: Fiction | Series: The Tattooist of Auschwitz #2
The sequel to the International Number One Bestseller The Tattooist of Auschwitz, based on a true story of love and resilience. In 1942 Cilka is just sixteen years old when she is taken to Auschwitz-Birkenau Concentration Camp. The Commandant at Birkenau, Schwarzhuber, notices her long beautiful hair, a nd forces her separation from the other women prisoners. Cilka learns quickly that power, even unwillingly given, equals survival. After liberation, Cilka is charged as a collaborator for sleeping with the enemy and sent to a desolate, brutal prison camp in Siberia known as Vorkuta, inside the Arctic Circle.  Innocent and imprisoned once again, Cilka faces challenges both new and horribly familiar. When she makes an impression on a female doctor, Cilka is taken under her wing and begins to tend to the ill in the camp, struggling to care for them under unimaginable conditions. Cilka finds endless resources within herself as she confronts death and faces terror, each day a battle for survival. And when she nurses a man called Aleksandr, Cilka finds that despite everything that has happened to her, there is room in her heart for love. Based on what is known of Cilka's time in Auschwitz, and on the experience of women in Siberian prison camps, Cilka's Journey is the breathtaking sequel to The Tattooist of Auschwitz. A powerful testament to the triumph of the human will in adversity, Cilka's Journey will make you weep, but it will also leave you with the remarkable story of one woman's fierce determination to survive, against all odds. 'She was the bravest person I ever met' - Lale Sokolov, The Tattooist of Auschwitz   ...Show more
$33.00
NZD
Category: Fiction
The Tattooist of Auschwitz is based on the true story of Lale and Gita Sokolov, two Slovakian Jews, who survived Auschwitz and eventually made their home in Australia. In that terrible place, Lale was given the job of tattooing the prisoners marked for survival-literally scratching numbers into his fell ow victims' arms in indelible ink to create what would become one of the most potent symbols of the Holocaust. Lale used the infinitesimal freedom of movement that this position awarded him to exchange jewels and money taken from murdered Jews for food to keep others alive. If he had been caught he would have been killed; many owed him their survival. There have been many books about the Holocaust-and there will be many more. What makes this one so memorable is Lale Sokolov's incredible zest for life. He understood exactly what was in store for him and his fellow prisoners and he was determined to survive-not just to survive, but to leave the camp with his dignity and integrity intact, to live his life to the full. Terrible though this story is, it is also a story of hope and of courage. It is also-almost unbelievably-a love story. Waiting in line to be tattooed, terrified and shaking, was a young girl. For Lale-a dandy, a jack-the-lad, a bit of a chancer-it was love at first sight, and he determined not only to survive himself but to ensure that Gita did, too. His story-their story-will make you weep, but you will also find it uplifting. It shows the very best of humanity in the very worst of circumstances. Like many survivors, Lale and Gita told few people their story after the war. They eventually made their way to Australia, where they raised a son and had a successful life. But when Gita died, Lale felt he could no longer carry the burden of their past alone. He chose to tell his story. ...Show more
$25.00
NZD
Category: Fiction | Series: The\Century Trilogy Ser.
The first in Ken Follett's bestselling Century Trilogy, Fall of Giants is a huge novel that follows five families through the world-shaking dramas of the First World War, the Russian Revolution, and the struggle for votes for women. It is 1911. The Coronation Day of King George V. The Williams, a Welsh coal-mining family, is linked by romance and enmity to the Fitzherberts, aristocratic coal-mine owners. Lady Maud Fitzherbert falls in love with Walter von Ulrich, a spy at the German Embassy in London. Their destiny is entangled with that of an ambitious young aide to U.S. President Woodrow Wilson and with two orphaned Russian brothers, whose plans to emigrate to America fall foul of war, conscription and revolution. In a plot of unfolding drama and intriguing complexity, Fall of Giants moves seamlessly from Washington to St Petersburg, from the dirt and danger of a coal mine to the glittering chandeliers of a palace, from the corridors of power to the bedrooms of the mighty. ...Show more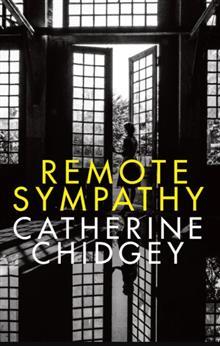 $35.00
NZD
Category: Historical Fiction
Moving away from Munich isn't nearly as wrenching an experience for Frau Greta Hahn as she had feared. Their new home is even lovelier than the one they left behind, and best of all - right on their doorstep - are some of the finest craftsmen from all over Europe, prepared to make for her and the other officers' wives living in this small community anything they could possibly desire: new curtains from the finest silks, furniture designed to the most exacting specifications, execute a fresco or a mural even. The looming presence of the nearby prison camp - lying just beyond a patch of forest - is the only blot to mar what is otherwise an idyllic life in Buchenwald. Frau Hahn's husband, SS Sturmbannfuhrer Dietrich Hahn, has taken up a powerful new position as camp administrator. The job is all consuming as he wrestles with corruption that is rife at every level, inadequate supplies, and a sewerage system under ever-growing strain as the prison population continues to rise. Frau Hahn's obliviousness is challenged when she is forced into an unlikely alliance with one of Buchenwald's prisoners, Dr Lenard Weber. A decade earlier he invented a machine - the Sympathetic Vitaliser - that at the time he believed could cure cancer. Does the machine work? Whether it does or not, it might yet save a life. ...Show more
$25.00
NZD
Category: Fiction | Series: The\Kingsbridge Novels Ser.
The saga that has enthralled the millions of readers of The Pillars of the Earth continues with World Without End.On the day after Halloween, in the year 1327, four children slip away from the cathedral city of Kingsbridge. They are a thief, a bully, a boy genius and a girl who wants to be a doctor. In the forest they see two men killed.As adults, their lives will be braided together by ambition, love, greed and revenge. They will see prosperity and famine, plague and war. One boy will travel the world but come home in the end; the other will be a powerful, corrupt nobleman. One girl will defy the might of the medieval church; the other will pursue an impossible love. And always they will live under the long shadow of the unexplained killing they witnessed on that fateful childhood day.Ken Follett's masterful epic The Pillars of the Earth enchanted millions of readers with its compelling drama of war, passion and family conflict set around the building of a cathedral. World Without End takes readers back to medieval Kingsbridge two centuries later, as the men, women and children of the city once again grapple with the devastating sweep of historical change.World Without End is followed by the third of Ken Follett's Kingsbridge novels, A Column of Fire. ...Show more
$25.00
NZD
Category: Fiction | Series: Century Trilogy
Berlin in 1933 is in upheaval. Eleven-year-old Carla von Ulrich struggles to understand the tensions disrupting her family as Hitler strengthens his grip on Germany. Into this turmoil steps her mother's formidable friend and former British MP, Ethel Leckwith, and her student son, Lloyd, who soon learns for himself the brutal reality of Nazism. He also encounters a group of Germans resolved to oppose Hitler - but are they willing to go so far as to betray their country? Such people are closely watched by Volodya, a Russian with a bright future in Red Army Intelligence. The international clash of military power and personal beliefs that ensues will sweep over them all as it rages from Cable Street in London's East End to Pearl Harbor in Hawaii, from Spain to Stalingrad, from Dresden to Hiroshima. At Cambridge Lloyd is irresistibly drawn to dazzling American socialite Daisy Peshkov, who represents everything his left-wing family despise. But Daisy is more interested in aristocratic Boy Fitzherbert - amateur pilot, party lover and leading light of the British Union of Fascists. Back in Berlin, Carla worships golden boy Werner from afar. But nothing will work out the way they expect as their lives and the hopes of the world are smashed by the greatest and cruellest war in the history of the human race. Winter of the World is the second novel in Ken Follett's uniquely ambitious and deeply satisfying trilogy The Century. On its own or read in sequence with Fall of Giants and Edge of Eternity, this is a magnificent, spellbinding epic of global conflict and personal drama. ...Show more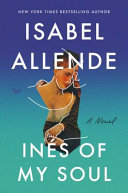 $28.00
NZD
Category: Historical Fiction
"Powerfully evocative. . . . Allende is at her best here; spinning words like spells, enthralling the reader with surreal visions of the New World."-- Newsweek A passionate epic of love, freedom, and conquest, based on historical events, from the New York Times bestselling author of The House of the Sp irits and A Long Petal of the Sea. Though she was born into poverty, In s Su rez, a seamstress in sixteenth-century Spain, embodies the same restless hope and opportunism that fuels her nation's conquest of the Americas. Learning that her shiftless husband has vanished, In s uses his disappearance to embark on her own adventure. It is a journey will lead her to Pedro de Valdivia--a conquistador who becomes the first royal governor of Chile--and to a love that not only changes her life but the course of history. ...Show more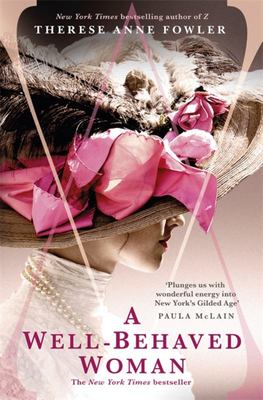 $25.00
NZD
Category: Fiction
'A very lively read' Independent 'A pacy, elegant novel' Mail on Sunday 'A glittering depiction of a woman ahead of her time who absolutely refused to be second best' Red 'Wholly absorbing' Stylist 'Therese Anne Fowler's portrait of this feisty, forward-thinking woman is enthralling' Good Housekeeping ' Sure to enthral' Harper's Bazaar OUTSPOKEN. BRAVE. BRILLIANT. FIERCE. Alva Smith, her Southern family destitute after the Civil War, married into one of America's great Gilded Age dynasties: the newly wealthy but socially shunned Vanderbilts. Ignored by New York's old-money circles and determined to win respect, she designed and built nine mansions, hosted grand balls, and arranged for her daughter to marry a duke. But Alva also defied convention for women of her time, asserting power within her marriage and becoming a leader in the women's suffrage movement. With a nod to Jane Austen and Edith Wharton, Therese Anne Fowler paints a glittering world of enormous wealth contrasted with desperate poverty, of social ambition and social scorn, of friendship and betrayal, and an unforgettable story of a remarkable woman. GOOD BEHAVIOUR WILL ONLY GET A WOMAN SO FAR. OPTIONED BY SONY PICTURES TELEVISION **PRAISE FOR Z: A NOVEL OF ZELDA FITZGERALD, A NEW YORK TIMES BESTSELLER** 'Brilliant. Read it, read it, read it' Daily Mail 'Superb' Independent on Sunday 'Utterly compulsive reading' Stylist 'A treat' Sunday Times ...Show more
$23.00
NZD
Category: Historical Fiction
As Germans occupy the mountains round Barga, and U.S. Buffalo soldiers draw near, loyalties are tested, and families torn apart. Frank Chapel, a black soldier fighting for a country that refuses him the vote, is unlike anyone Viittoria Guidi has met. In the chaos, they find each other--but can their gro wing love defy prejudice and war? war? ...Show more
$25.00
NZD
Category: Fiction | Series: The\Kingsbridge Novels Ser.
As Europe erupts, can one young spy protect his queen? #1 New York Times bestselling author Ken Follett takes us deep into the treacherous world of powerful monarchs, intrigue, murder, and treason with his magnificent new epic, A Column of Fire.   In 1558, the ancient stones of Kingsbridge Cathedral loo k down on a city torn apart by religious conflict. As power in England shifts precariously between Catholics and Protestants, royalty and commoners clash, testing friendship, loyalty, and love.   Ned Willard wants nothing more than to marry Margery Fitzgerald. But when the lovers find themselves on opposing sides of the religious conflict dividing the country, Ned goes to work for Princess Elizabeth. When she becomes queen, all Europe turns against England. The shrewd, determined young monarch sets up the country's first secret service to give her early warning of assassination plots, rebellions, and invasion plans. Over a turbulent half century, the love between Ned and Margery seems doomed as extremism sparks violence from Edinburgh to Geneva. Elizabeth clings to her throne and her principles, protected by a small, dedicated group of resourceful spies and courageous secret agents.   The real enemies, then as now, are not the rival religions. The true battle pitches those who believe in tolerance and compromise against the tyrants who would impose their ideas on everyone else--no matter what the cost.   Set during one of the most turbulent and revolutionary times in history, A Column of Fire is one of Follett's most exciting and ambitious works yet. It will delight longtime fans of the Kingsbridge series and is the perfect introduction for readers new to Ken Follett. ...Show more