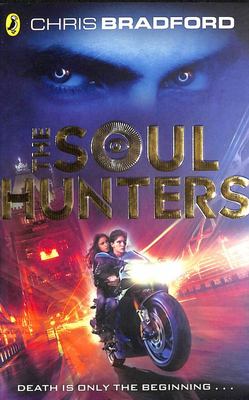 $18.00
NZD
Category: Young Adult | Series: Private Ser.
Have you ever experienced dreams so vivid it seems like you have lived them? Or had dej vu so strong you're convinced you must have been there before?For Genna, dej vu comes almost as regularly as breathing. And that's exactly what Genna thinks she is - regular. A regular schoolkid, with a best friend w ho teases her for her love of history class, and parents who nag her about homework.But when a strange boy turns up in her life and starts acting like he knows her, it sets in motion a chain of events that turn Genna's world upside down. Her past is a lot more complicated than she could ever have expected - and her future even more so.Because Genna isn't regular at all. It's one thing to harbour an ability she could never have imagined - and quite another to realize that the future of humanity rests on her shoulders.And there are beings out there who will kill in order to stop her ... ...Show more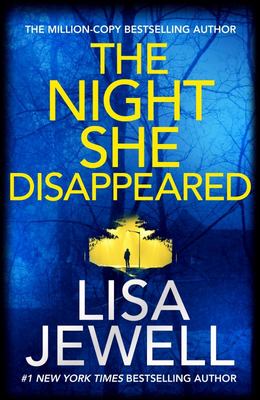 $37.00
NZD
Category: Young Adult
From the global number one bestselling author of The Family Upstairs- a missing woman, an abandoned mansion, family trauma, and deep buried secrets. It can only be Lisa Jewell!___________________________NOW AVAILABLE TO PRE-ORDER- the brand new twisting page turner from Lisa Jewell, bestselling author o f THE FAMILY UPSTAIRS and INVISIBLE GIRLDON'T GO NEAR THE HOUSE IN THE WOODS...It's late at night and Kim is waiting. Her daughter, Tallulah, is out on a date, and hasn't returned. Desperate to find out where she might be, Kim contacts her friends, and discovers that Tallulah was last seen heading to a party at a house in the woods. The locals call it Dark Place.Two years on, the mystery of Tallulah's disappearance remains unsolved. But could a note discovered in the woods lead to the truth about what happened that night?A note reading 'DIG HERE' . . . ___________________________A cold case brought back to life. An abandoned mansion full of dark secrets. A terrible family trauma.Lisa Jewell's latest novel could be her best yet. ...Show more
$18.99
NZD
Category: Young Adult
An authentic, compelling bush drama classic from Alison Lester, set in the high snow plains of south-eastern Australia. Only Dusty can ride the Snow Pony. And no one but Dusty will trust her. Two years of drought have reduced the Rileys' farm to a dirt patch and strained the family to breaking point. A trip to the mountains to muster their cattle promises a fresh start, but sudden violence erupts into the peaceful landscape. Now Dusty and her beautiful brumby are tested as never before. A tough and tender novel about a family's struggle to hold together during harsh times, and fourteen-year-old Dusty's faith in a wild horse they said could never be tamed. ...Show more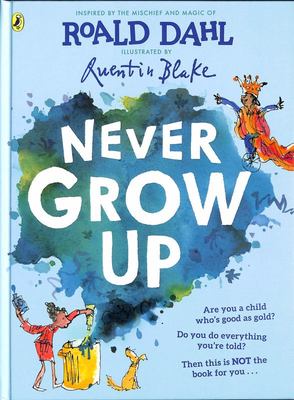 $28.00
NZD
Category: Young Adult
A brand new picture book inspired by Roald Dahl and illustrated by Quentin BlakeIt's rotten when you're very small,You hardly get a say at all. It's "No!" and "Quiet!" and "That's enough!"By golly, life - it can be tough. Inspired by the work of the world's number 1 storyteller, this picture book is a guide to growing up the Roald Dahl way, with gloriumptious illustrations by Quentin Blake. A celebration of all the tremendous things children have in store - from adventure to inventions, chocolate cakes to rhino poo - along with a reminder that the very best grown ups are those who hold on tight to the kid inside. ...Show more
$30.00
NZD
Category: Young Adult
The epic conclusion to the internationally bestselling Miss Peregrine's Peculiar Children series. The last thing Jacob Portman saw before the world went dark was a terrible, familiar face. Suddenly, he and Noor are back in the place where everything began - his grandfather's house. Jacob doesn't know ho w they escaped from V's loop to find themselves in Florida. But he does know one thing for certain: Caul has returned. After a narrow getaway from a blood-thirsty hollow, Jacob and Noor reunite with Miss Peregrine and the peculiar children in Devil's Acre. The Acre is being plagued by desolations - weather fronts of ash and blood and bone - a terrible portent of Caul's amassing army. Risen from the Library of Souls and more powerful than ever, Caul and his apocalyptic agenda seem unstoppable. Only one hope remains - deliver Noor to the meeting place of the seven prophesied ones. If they can decipher its secret location. Jacob and his friends will face deadly enemies and race through history's most dangerous loops in this thrilling pageturner, the final adventure in the beloved Miss Peregrine's Peculiar Children series.   ...Show more
$17.80
NZD
Category: Young Adult
Write your legend, draw your destiny, and take flight! The legend starts with you! Do you love to draw or write? Do you have your very own dragon stories to tell? In this official Wings of Fire journal, you'll design awesome characters, imagine new adventures, and forge YOUR fantasy world! With examples from Wings of Fire graphic artist Mike Holmes, Tui T. Sutherland guides you through the #1 New York Times bestselling Wings of Fire series in a more interactive and exciting way than ever before. Spread your wings with your very own graphic story creation! ...Show more
$0.00
NZD
Category: Young Adult | Series: The\Earthsea Quartet Ser.
Ged, the greatest sorcerer in all Earthsea, was called Sparrowhawk in his reckless youth. Hungry for power and knowledge, Sparrowhawk tampered with long-held secrets and loosed a terrible shadow upon the world. This is the tale of his testing, how he mastered the mighty words of power, tamed an ancient dragon, and crossed death's threshold to restore the balance. ...Show more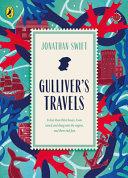 $21.00
NZD
Category: Young Adult
Irish writer and clergyman Jonathan Swift's best known work and a classic of English literature. The book satirizes human nature and Swift claimed that he wrote it "to vex the world rather than divert it." The book follows Lemuel Gulliver and his fantastical travels to foreign lands where he encounters many adventures.?First published in 1726, this edition is derived from the book published in 1894 with 110 black and white illustrations by C.E. Brock. As always, this edition is complete and unabridged. ...Show more
$21.00
NZD
Category: Young Adult
An illustrated adaptation of Charles Dickens's Victorian classic - at an easy-to-read level for readers of all ages! Oliver Twist is poor. Always has been, always will be. Being born in a workhouse means that you'll probably always be treated like rubbish. Oliver does not want a life of hard work and m easly meals, but he soon learns that it's never safe to ask for more ... What Oliver really needs is a family. But is a family of thieves, kidnappers and killers really a family at all? About Sweet Cherry Easy Classics:Sweet Cherry Easy Classics adapts classic literature into illustrated stories for children, introducing these timeless tales to a new generation. (All titles in the series are leveled for classroom use, including GRLs.) ...Show more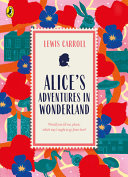 $21.00
NZD
Category: Young Adult
SYNOPSIS Written in 1865, Alice in Wonderland is a classic not only of youth literature, but of literature in general. Popularized by the dozens of versions that have been made of it, the story that the Rev. Charles Dodgson, true name of Lewis Carrol, wrote for the girl Alicia Liddell, ten years old, i s a delightful network of plausible and absurd situations, unusual metamorphoses of beings and environments, games with language and logic and dream associations that make it an unforgettable book. ;   ◆ AS IN ALL THE MINIMAL BOOKS WE ADD: A minimal biography of the author that you should know. The most remarkable curiosities about the author's life. The author's most famous quotes that will help and inspire you ...Show more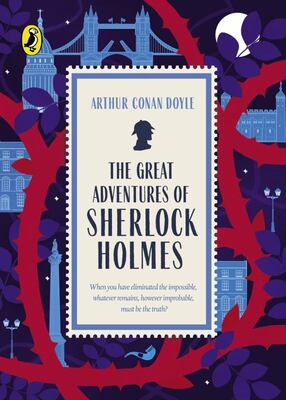 $21.00
NZD
Category: Young Adult
A set of 6 much-loved stories from classic English literature for children, brought together by Puffin Classics in beautiful paperback cover designs. From the strange case of 'The Red-Headed League' to the extraordinary tale of 'The Engineer's Thumb', Sherlock Holmes and his assistant Dr Watson grapple with treachery, murder, and ingenious crimes of all kinds. But no case is too challenging for the immortal detective's unique power of deduction. In the same collection: PETER PAN OLIVER TWIST ALICE'S ADVENTURES IN WONDERLAND FIVE CHILDREN AND IT GULLIVER'S TRAVELS ...Show more
$21.00
NZD
Category: Young Adult
A set of 6 much-loved stories from classic English literature for children, brought together by Puffin Classics in beautiful paperback cover designs. When Cyril, Anthea, Robert, Jane and their baby brother go digging in the gravel pit, the last thing they expect to find is a Psammead - an ancient sand fairy! Having a sand fairy for a pet means having one wish granted each day, but the children don't realize all the trouble wishes can cause... In the same collection: PETER PAN THE GREAT ADVENTURES OF SHERLOCK HOLMES OLIVER TWIST ALICE'S ADVENTURES IN WONDERLAND FIVE CHILDREN AND IT GULLIVER'S TRAVELS ...Show more