$20.00
NZD
Category: Christmas
Christmas in summer, it's always a stunner, the children, they laugh and they play. Sing along with this Down Under delight! This catchy new song from Suzy Cato and the Itty Bitty Beats will be a hit with young and old. Santa's having a fun day at the beach, surfing and cooking a BBQ for Mrs Claus and t he reindeer. Carla Martell's beautiful quirky illustrations, in her signature fresh palette, offer much for young ones to look at. Who doesn't love a day at the beach! ...Show more
$20.00
NZD
Category: Children's
As a small country school prepares for its Christmas end-of-year show, they get a call from Santa, who is on his way to the hall when he runs into a spot of trouble! Fortunately, the Little Yellow Digger is on hand to rescue Santa and his truck full of presents.  
$22.00
NZD
Category: Christmas
Who stays in a place down near the sewer? Disgusting McGrossface, you're right in manure! Disgusting McGrossface is back! And this time he has followed the family on holiday. .
$19.00
NZD
Category: Children's
'Twas the night before Christmas, and the whole of Sesame Street was fast asleep . . . Cookie Monster wakes to realise that Santa is on his way, but he's eaten all the cookies! Cookie Monster needs to figure out what to do-and quickly, before Santa arrives and has nothing to eat.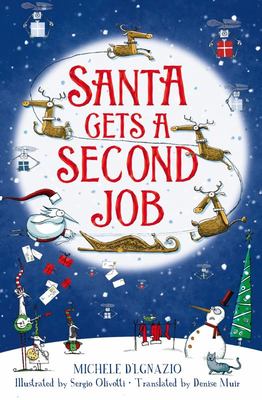 Santa Gets a Second Job
by Michele D'Ignazio; Sergio Olivotti (Illustrator); Denise Muir (Translator)
$25.00
NZD
Category: Christmas
Times are tough for Santa. He's tightened his belt, made the reindeer redundant and now it's time to get a second job. But finding work is not easy at all, even if you're Santa - he tries being a waiter a party entertainer, and even works in a call centre. He finally finds the perfect job to be useful t o the community - the bin man! Santa discovers that waste can conceal wonderful gifts, and he is soon back on his sled delivering toys made from recycled materials. When Santa finds some lost letters from years ago in the bin, begging to meet him, he sets out to find their owner. Will he be able to find them and finally grant their wish before Christmas Day? Hilarious and heartwarming, Santa Gets a Second Job is the perfect present for Santa fans of all ages from Michele D'Ignazio and Sergio Olivotti. ...Show more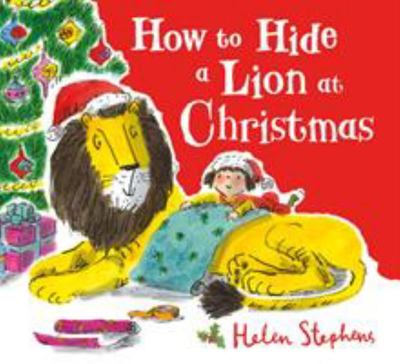 $19.00
NZD
Category: Children's
When Iris and her lion are forced to spend Christmas apart, the lion embarks on a festive, snowy adventure to find her - and almost bumps into Father Christmas! The fourth irresistible book about Iris and her lion is destined to be a Christmas classic.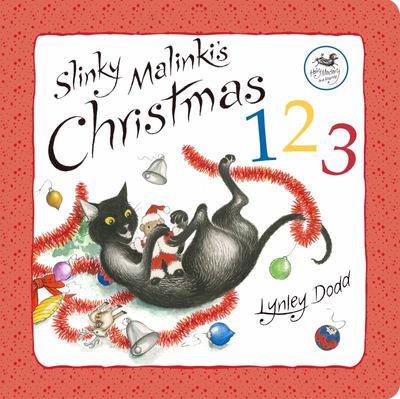 $20.00
NZD
Category: Christmas
Slinky Malinki has stolen the Christmas tree decorations! Let's find them and learn the numbers from 1 to 10. Oh, that cheeky cat Slinky Malinki has got up to his usual tricks and meddled with the Christmas tree decorations. Can you find and count them all from 1 to 10? With a durable hardback case and thick board pages, the bright and delightful pictures of Lynley Dodd's famous cat Slinky Malinki, and his stolen goods, will make learning to count from 1-10 a repeated pleasure for adult and child. This festive board book is sure to raise giggles with grownup readers - especially those who have had their own Christmas trees climbed and dismantled by a pesky but beloved cat - and it's the perfect present for every young number learner. Read all the Hairy Maclary and Friends books by Lynley Dodd!  ...Show more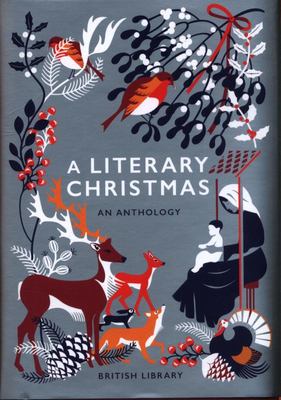 $38.00
NZD
Category: Christmas
This seasonal compendium collects together poems, short stories, and prose extracts by some of the greatest poets and writers in the English language. Like Charles Dickens's ghosts of Christmas Past and Present, they are representative of times old and new--from John Donne's Elizabethan hymn over the ba by Jesus to Benjamin Zephaniah's "Talking Turkeys," from Thomas Tusser counting the cost of a Tudor feast to P. G. Wodehouse's wry story about Christmas on a diet. Enjoy a Christmas Day as described by Samuel Pepys, Anthony Trollope, George Eliot, or Nancy Mitford. Venture out into the snow in the company of Jane Austen, Henry James, and Dickens's Mr. Pickwick. Entertain the children with the seasonal tales of Dylan Thomas, Kenneth Grahame, and Oscar Wilde. ...Show more