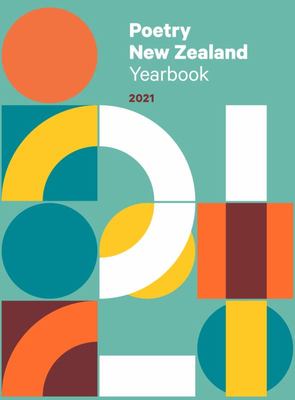 $40.00
NZD
Category: Poetry | Series: Poetry New Zealand Yearbook
Poetry New Zealand, this country's longest-running poetry magazine, showcases new writing from New Zealand and overseas. This issue, #55, features 182 poems by 129 poets, including Elizabeth Morton, Michele Leggott, essa may ranapiri, Bob Orr, Kiri Piahana-Wong, Jordan Hamel, David Eggleton and Mere Tai to, the winning entries in the Poetry New Zealand Prize, essays, and reviews of 25 new poetry books. Compiled in a time of pandemic, these are poems written -- in the words of editor Tracey Slaughter -- when 'the only line to follow was deeper in, darker down, to poetry. The page was the only safe place our breath could go.' ...Show more
$35.00
NZD
Category: Poetry
'The popularity of [Dog Songs] feels as inevitable and welcome as a wagging tail upon homecoming' Boston Globe In Dog Songs, Mary Oliver celebrates the special bond between human and dog, as understood through her connection to the dogs who across the years accompanied her on her daily walks, warmed her home and inspired her work. The poems in Dog Songs begin in the small everyday moments familiar to all dog lovers and become, through her extraordinary vision, meditations on the world and our place in it. Dog Songs includes visits with old friends, like Oliver's most beloved dog Percy, and introduces still others in poems of love and laughter, heartbreak and grief. Throughout, the many dogs of Oliver's life merge as fellow travelers and as guides, uniquely able to open our eyes to the lessons of the moment and the joys of nature and connection. ...Show more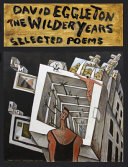 $40.00
NZD
Category: Poetry
David Eggleton, Poet Laureate of Aotearoa 2019-21, has published nine poetry collections, and now, finally, comes a 'Best Of '.The Wilder Years: Selected Poems is a hardback compendium of the poet's own selection from 35 years of published work, together with a handful of new poems.Cover art by Nigel Br own. ...Show more
$24.00
NZD
Category: Poetry
Amanda Gorman's powerful and historic poem "The Hill We Climb," read at President Joe Biden's inauguration, is now available as a collectible gift edition. "Stunning" CNN "Dynamic" NPR "Deeply rousing and uplifting" Vogue On 20 January 2021, Amanda Gorman became the sixth and youngest poet to deliver a poetry reading at a presidential inauguration. Taking the stage after the 46th president of the United States, Joe Biden, Gorman captivated the nation and brought hope to viewers around the globe. Her poem "The Hill We Climb" can now be cherished in this special gift edition. Including an enduring foreword by Oprah Winfrey, this keepsake celebrates our promise and affirms the power of poetry. ...Show more
On We Go
by Catherine Bagnall & L Jane Sayle
$35.00
NZD
Category: Poetry
A remarkable collaboration between an artist and a poet, On We Go belongs to the emerging forms of ecological thinking that cross genres and scientific disciplines, speaking directly about global warming and the perils facing the natural world.
$19.98
NZD
Category: Poetry | Series: Macmillan Collector's Library
The Rime of the Ancient Mariner is the longest major poem by the English poet Samuel Taylor Coleridge, written in 1797-98 and published in 1798 in the first edition of Lyrical Ballads.
$32.99
NZD
Category: Poetry
A revelatory history of twentieth-century poetry by prize-winning poet and memoirist John Burnside Poetry helps us to make sense of our world, transforming what the Russian poet Osip Mandelstam called the noise of time into a kind of music. The Music of Time is a unique history of twentieth-century poet ry by one of today's most acclaimed poets, blending incandescent personal meditations with rare insights about a broad range of poets who distilled the essence of the moment, gave voice to our griefs and joys, and shaped our collective memory. John Burnside takes readers from the trenches of World War I to a prison cell in Nazi Germany, and from Rilke's grave in the Swiss Alps to Dylan Thomas's Welsh seaside. His luminous narrative is woven through with insights into the poet's creative process as well as lyrical and thought-provoking digressions on topics ranging from marriage to the Kennedy assassination. ...Show more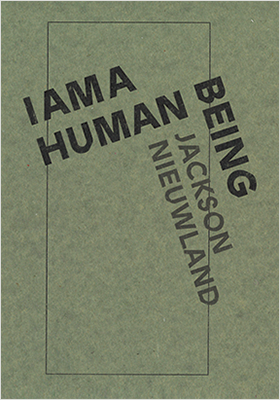 $20.00
NZD
Category: Poetry
42The debut collection from one of Aotearoa's most exciting emerging poets. Take part in a new transformation with every new page as the speaker becomes by turns an egg, multiple trees, a town crier, a needle in a haystack, and a cone of blue light in this incisive and pathos-filled exploration of what it means to be anything at all. ...Show more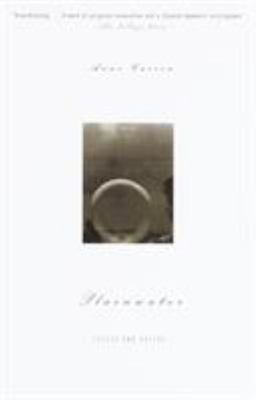 $33.00
NZD
Category: Poetry | Series: Vintage Contemporaries Ser.
From Anne Carson, the award-winning Canadian author of Autobiography of Red, comes a landmark collection that stretches the boundaries of genre, pressing the traditional form of the essay into new service. In succinct and astonishingly beautiful prose and verse, Anne Carson exposes the fragile differenc es between "I" and "you," and between the modern and the classical, in a voice that shatters convention with its integrity and clarity.   Carson envisions a present-day interview with a 7th- century BC poet; lectures on subjects as diverse as hedonism and Ovid; imagines a 15th-century painter's muse at a phenomenology conference in Italy; and in the final section presents a poetic travelogue of a woman's life that beautifully contemplates the difference between the sexes. Plainwater is a stunning collection. ...Show more