The Great Gatsby: The Graphic Novel
by F. Scott Fitzgerald; Aya Morton (Illustrator); Fred Fordham (Adapted by)
$40.00
NZD
Category: Graphic Novels
A gorgeously illustrated, first-ever graphic novel adaptation of F. Scott Fitzgerald's beloved American classic. First published in 1925, The Great Gatsby has been acclaimed by generations of readers and is now reimagined in stunning graphic novel form. Jay Gatsby, Nick Carraway, Daisy Buchanan, and the rest of the cast are captured in vivid and evocative illustrations by artist Aya Morton. The iconic text has been artfully distilled by Fred Fordham, who also adapted the graphic novel edition of To Kill a Mockingbird. Blake Hazard, F. Scott Fitzgerald's great-granddaughter, contributes a personal introduction. This quintessential Jazz Age tale stands as the supreme achievement of Fitzgerald's career and is a true classic of 20th-century literature. The story of the mysteriously wealthy Gatsby and his love for the beautiful Daisy is exquisitely captured in this enchanting and unique edition. ...Show more
$40.00
NZD
Category: Graphic Novels
The first ever graphic novel adaptation of George Orwell's timeless dystopia Winston Smith, an outwardly obedient citizen of Airstrip One, dreams secretly of truth and freedom - but his rebellion will come at a terrible cost. George Orwell's dark masterpiece has enthralled readers for over seventy year s. Now the dystopian world of Big Brother, telescreens, the Thought Police and Room 101 is vividly brought to new life in this first ever graphic novel adaptation, illustrated by acclaimed artist Fido Nesti. ...Show more
Remina
by Junji Ito
$39.00
NZD
Category: Graphic Novels | Series: Junji Ito Ser.
Another of Junji Ito's classics, the sci-fi masterwork Remina tells the chilling tale of a hell star. An unknown planet emerges from inside a wormhole, and its discoverer, Dr. Oguro, christens the body "Remina" after his own daughter. His finding is met with great fanfare, and Remina herself rises to fa me. However, the object picks up speed as it moves along in its curious course, eliminating planets and stars one after another, until finally Earth itself faces extinction... Is the girl Remina the true cause of the catastrophe? A masterwork of horror from Junji Ito, unfolding on a universal scale. ...Show more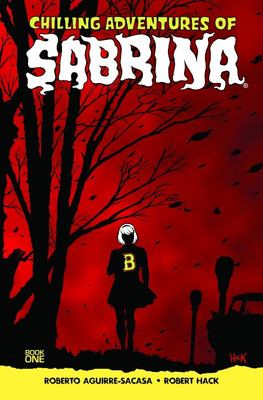 $35.99
NZD
Category: Graphic Novels | Series: Chilling Adventures of Sabrina Ser.
On the eve of her 16th birthday, the young sorceress found herself at a crossroads, having to choose between an unearthly destiny and her mortal boyfriend, Harvey. But a foe from her family's past arrived in Greendale with her own deadly agenda... and Sabrina was dragged into a world of supernatural ter ror. The next chapter of Archie Comics' latest horror sensation continues here! ...Show more
$19.00
NZD
Category: Graphic Novels | Series: Animorphs Graphic Novel
Sometimes weird things happen to people. Ask Jake. He could tell you about the night he and his friends saw a strange light in the sky that seemed to be heading right for them. That was the night five normal kids learned that humanity is under a silent attack -- and were given the power to fight back.No w Jake, Rachel, Cassie, Tobias, and Marco can transform into some of the most dangerous creatures on Earth. And they must use that power to outsmart an evil greater than anything the world has ever seen. . . . ...Show more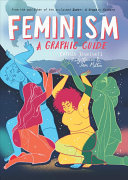 $28.00
NZD
Category: Graphic Novels | Series: Introducing...
What is feminism? Why are we still talking about it, and what can it tell us about ourselves, our societies and prejudices? In this unique, illustrated introduction, we'll explore the early history of conscious struggle against sexist oppression, through the modern "waves" of feminism, up to present-da y conversations about MeToo, intersectional feminism, and women's rights in the Middle East. We'll look at critical theory, popular action and the social and cultural forces that affect attitudes toward gender, women's lives and the struggle for equality. And we'll hear about the contributions of pioneers like Mary Wollstonecraft, Simone de Beauvoir and Kimberlé Crenshaw. As we'll see, feminism is at once global, local and individual. Written by Cathia Jenainati with illustrations from Judy Groves and Jem Milton, Feminism: A Graphic Guide engages with the heated debates taking place in our homes, workplaces and public spaces -- and the work still to be done. ...Show more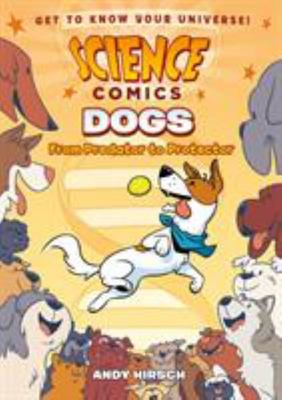 $18.99
NZD
Category: Graphic Novels | Series: Science Comics Ser.
Readers are invited to join a friendly mutt on a journey to discover the secret origin of dogs, how genetics and evolution shape species, and where in the world his favorite ball bounced off to in this edition of Science Comics. Full color.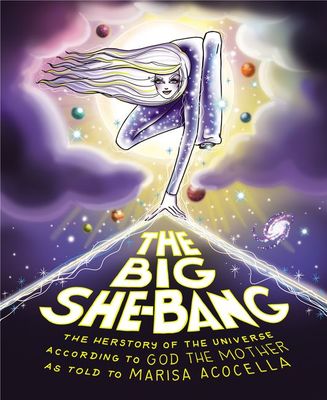 $22.00
NZD
Category: Graphic Novels
In the shadows, trouble is brewing... When Starflight is stolen by his own tribe, he hopes to at least discover some of the long-held NightWing secretswhat magical powers they really have, who theyre allied with in the war, and where theyve been living all this time. But the truth about Starflights trib e is more terrible than he ever imagined: Not only do the NightWings live in a dark, miserable place, but theyve imprisoned several innocent RainWings there, too. Stranded and alone, Starflight only wants to get back to his friends. But the fate of two kingdoms now rests in his talons, and with no one to save him, Starflight will have to find a way to be brave... before its too late. ...Show more
$23.00
NZD
Category: Graphic Novels | Series: Geronimo Stilton
Praise for The Sewer Rat Stink:"Fresh, funny, and fast-paced. The free-style artwork and anything-goes story will make kids want to write and draw their own books!" -Dav Pilkey A stinky smell is taking over New Mouse City! No mouse can live like this! Geronimo and his best friend Hercule, the private d etective, head underground into the sewer world of Mouse Island to investigate. Can they save the city from the stench? This is all-new Geronimo Stilton as interpreted by author, artist, and longtime fan Tom Angleberger. Tom is a New York Times, USA Today, and Wall Street Journal bestselling author. ...Show more
$20.00
NZD
Category: Graphic Novels
Haunting, original and told entirely through exquisitely imagined black, white and sepia pictures, THE ARRIVAL is the story of one man's encounter with life in a strange new world. It's a timeless, universal story that will resonate with anyone, anywhere who has struggled to start again in a place that is different to the one they have always known. Much loved around the world, THE ARRIVAL has also won numerous awards including the CBCA Book of the Year and 'Best Album' at the Augouleme Festival in France. "Tan's lovingly laid out and masterfully rendered tale about the immigrant experience is a documentary magically told." -- Art Spiegelman, author of Maus "An absolute wonder." -- Marjane Satrapi, author of Persepolis "A magical river of strangers and their stories " -- Craig Thompson, author of Blankets "A shockingly imaginative graphic novel that captures the sense of adventure and wonder that surrounds a new arrival on the shores of a shining new city. Wordless, but with perfect narrative flow, Tan gives us a story filled with cityscapes worthy of Winsor McCay." -- Jeff Smith, author of Bone "Shaun Tan's artwork creates a fantastical, hauntingly familiar atmosphere... Strange, moving, and beautiful." -- Jon J. Muth, Caldecott Medal-winning author of Zen Shorts "Bravo." -- Brian Selznick, Caldecott Medal-winning author of The Invention of Hugo Cabret "Magnificent." -- David Small, Caldecott Medalist ...Show more
$40.00
NZD
Category: Graphic Novels
 A superb graphic adaptation  '12th June, 1942: I hope I will be able to confide everything to you, as I have never been able to confide in anyone, and I hope you will be a great source of comfort and support.' In the summer of 1942, fleeing the horrors of the Nazi occupation, Anne Frank and her famil y were forced into hiding in the back of an Amsterdam warehouse. Aged thirteen when she went into the secret annexe, Anne Frank kept a diary in which she confided her innermost thoughts and feelings, movingly revealing how the eight people living under these extraordinary conditions coped with the daily threat of discovery and death. Adapted by Ari Folman, illustrated by David Polonsky, and authorized by the Anne Frank Foundation in Basel, this is the first graphic edition of the beloved diary of Anne Frank. 'Astonishing and excruciating. Its gnaws at us still' New York Times Book Review 'A modern classic' The Times 'Mesmerizing... Polonsky creates unforgettable panels that enable us to see Anne Frank's writing in a fresh light' Frankfurter Allgemeine Zeitung (Germany) ...Show more